National Nanny Training Day Sacramento

Saturday, April 12, 2014 from 9:30 AM to 2:00 PM (PDT)
Event Details
Capitol Park Nannies is excited to sponsor National Nanny Training Day in Sacramento. 
This one-day event will feature speakers who will share their expertise in a variety of categories that will add to your skills of being a professional nanny. We have brought together unique speakers to make sure you learn interesting new skills that will be useful and valuable for yourself and the children you care for.
What is National Nanny Training Day?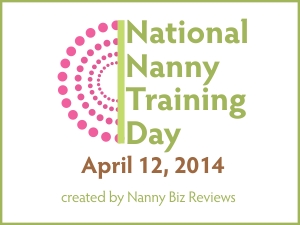 Founded by Nanny Biz Reviews, National Nanny Training Day

 (NNTD) is an annual event that is held in multiple cities across the United States on the same 

day

. Local agencies, support groups, and nannies come together for a 

day

 of learning.
Schedule
9:30am-10am: Check-In
10am-11am: Introduction to Positive Discipline
11am-12pm: Self Defense Techniques to Keep You and Your Charges Safe
12pm-1pm: Lunch Break (Sandwiches from The Nugget)
1pm-2pm:
How to Get Kids to Eat Healthy
Included in your registration and attendance is a swag bag, lunch and certificate of completion to add to your professional nanny portfolio.
Speakers

Erin Naymark 
(10am-11am: Introduction to Positive Discipline)
Erin Naymark, creator and founder of Happy Kids Bloom, is a Certified Positive Discipline Parent & Classroom Educator, a credentialed teacher and mother. Erin has over 12 years of tutoring and classroom experience, as well as a Masters of Science degree in Psychology (Neuroscience and Behavior focus) from the University of California at Santa Barbara.
What is Positive Discipline?

Positive Discipline is a program designed to teach young people to become confident, responsible and resourceful members of their communities. Based on the best selling Positive Discipline books by reknown psychologists Jane Nelsen and Lynn Lott (and others), the Positive Discipline program teaches important social and life skills in a manner that is deeply respectful and encouraging for both children and adults.

Research tells us that children are "hardwired" from birth to connect with others, and that children who feel a sense of connection to their community, family, and school are less likely to act out. 

Often, when kids "act out", they are feeling discouraged and have lost their sense of belonging and significance. 

Positive Discipline focuses on helping children experience belonging and significance within the family and community through a strong message of love and a firm sense of boundaries. 

Positive Discipline seeks to build a community of parents who are looking for long-term parenting skills that empower their children to think for themselves, become more resourceful and have a greater respect for themselves and others.
---
Woodall's Self-Defense
Megan began training with WSD in April of 2006.  A dedicated student, she received her black belt in December of 2008.  Megan will be graduating from Sacramento State University with a degree in business in April, 2014, and intends to become a forensic accountant after graduation. She started attending Woodall's self-defense at the end of her sophomore year of high school and has never looked back.
Woodall's Self-Defense is the premier school for teaching practical safety and self-defense skills to children, teens, and adults.  WSD is honored to be the long-time provider of gender education and physical defense for W.E.A.V.E. and Stand Up Placer for their Sexual Assault Response Teams.
WSD specializes in combining reality-based self-defense with education in criminal psychology and safety awareness, and is the creator of the R.E.C.O.V.E.R. course for victims of sexual assault and/or PTSD.
WSD offers on-going classes in Loomis, CA, the popular 1-day College Safety Course, lectures, and seminars tailored to fit businesses, churches, non-profit organizations, schools, and family groups.
http://woodallsselfdefense.com/
---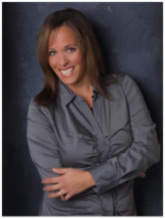 Rachel Moger (1pm-2pm: How to Get Kids to Eat Healthy)
Rachel Moger is a wife, mother of 3, business owner, teacher, and a motivator who loves to cook! She has been teaching Healthy Cooking Classes for her husband's wellness practice since 2005.  As an expert in food preparation from organic gardening to meal planning and of course Healthy Cooking, Rachel has been a guest speaker for a variety of local groups and school nutritional programs.
Healthy Cooking Classes
Preparing quick and easy healthy meals without the loss of flavor is Rachel's specialty.  She knows how to make cooking simple, fast and fun!  Gaining most of her knowledge through real life experiences, she understands how important it is to maintain balance in life! Staying healthy physically, mentally, and spiritually, while keeping your family well and functioning can be challenging.  That is why in her Healthy Cooking Classes she doesn't just teach technique- she loves to encourage and inspire!
When & Where
1104 Corporate Way
Sacramento, CA 95831


Saturday, April 12, 2014 from 9:30 AM to 2:00 PM (PDT)
Add to my calendar
Organizer
The premiere nanny placement agency in Sacramento