Description
Windsor House Nannies celebrates National Nanny Training Day to recognize the needs of young children and to raise awareness of the importance of nanny training and it's effect on quality care. This national initiative is part of Week of the Young Child, an annual celebration sponsored by the National Association for the Education of Young Children. NAEYC is the leading early childhood education association of almost 90,000 members and a network of more than 300 local, state, and regional affiliates.
On Saturday, April 29th over 1,500 nannies in more than 35 cities as well as a few events overseas, will gather in their local communities at training events designed to meet their unique needs. Windsor House Nannies is proud to be the local sponsor for the first ever Austin event that will be held at Toybrary Austin.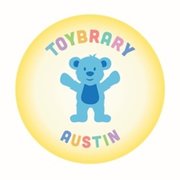 It is open to nannies throughout the community. This event will offer caregivers pertinent training in the field of child care as well as the opportunity to network, share resources and be appreciated for the important work they do.
ATX NNTD 2017 will include-
Seven quality child care workshops
Certified training in SIDs and Shaken Baby Syndrome

Car Seat Safety Course

Childhood Nutrition- Nurtuting a Healthy Eater

Baby signs- Early-childhood instruction into the world of American Sign Language.

Potty Training 101.

Minfulness in Childcare- Helping Children with their Emotions

Professional Nanny Etiquette and Resume Workshop
Yoga in the morning to wake us up and get us ready!

Continental breakfast
Free spa hand and lip treatments.
Raffle prizes. Raffle tickets included in ticket price!
Certification of completion.
FAQ:
What does my ticket include?
Entry to a full day of learning and networking, yoga, breakfast, lunch, raffle tickets, certification.
What name will be on my Certificate?
The name that is associated with your credit card is the name that will be used. Please email or message us if you wish to use a different name. If your employer(s) purchase your ticket, you will need to let us know the attendees name.
Are there ID requirements or an age limit to enter the event?
All attendees must be at least 16 years old. No ID required.
What can/can't I bring to the event?
Since your cell phone will need to be turned off during the presentations, we recommend you bring note-taking supplies: pen and paper. A water bottle is also strongly recommended. If you might be interested in purchasing extra raffle tickets, please bring small billed cash.
Please do not bring any children or pets. We love them dearly but in order to minimize distractions at this professional event, we must insist that they be left at home.
What is the dress code for this event?
2017 National Nanny Training Day Seattle is a casual event and since we will be doing yoga please dress comfortably. A light sweater is recommended if you tend to get cold.
Where can I contact the organizer with any questions?
All questions can be directed to rebecca@windsorhousenannies.com
Is my registration/ticket refundable or transferable?
All ticket sales are non-refundable but fully transferable. You must email us to transfer your ticket.
Can I update my registration information?
No. If you feel that something must urgently be altered, please email us and we will do what we can to help.
Do I need to bring my ticket to get in?
No. We like trees.
Can I buy a ticket at the door?
There will be no day-of/in person ticket sales for Austin's National Nanny Training Day 2017. Ticket sales shut on April 28th at 6:00pm. Windsor House Nannies retains the sole right, at its discretion to refuse sale or entry to anyone.
Can I only attend some of the event?
Each attendee must attend the entire training day/all workshops in totality in order to receive the Certificate of Completion.
Will a photographer be present to capture the event?
Yes and by purchasing a ticket you agree to release, defend, hold harmless and indemnify Windsor House Nannies from any and all claims involving the use of your picture or likeness. Windsor House Nannies reserves the right to use any photograph/ video taken at any event sponsored by Windsor House Nannies. Windsor House Nannies may use the photograph/video in publications or other media material produced, used or contracted by Windsor House Nannies including but not limited to: brochures, invitations, books, newspapers, magazines, television, websites, etc
Who are the Speakers?
Certified training in SIDs and Shaken Baby Syndrome

Instructor: Jerry Cohen
Jerry graduated The University of Texas in 1999 with a degree in Government. At the end of that year he became a Firefighter/EMT, which has been his career ever since.
In 2005 he began working as a CPR and First aid instructor with CPR Resources. He took over as Program Coordinator for CPR Resources in 2015.
He is primarily a CPR/1st Aid instructor but also teaches SIDS/Shaken Baby, Basic Water Safety, and Blood Borne Pathogens training classes.
For the National Nanny Training Day he will be providing a course in SIDS/Shaken Baby, which covers ways to prevent Sudden Infant Death Syndrome (SIDS) through safe sleeping environments and Shaken Baby Awareness.
Car Seat Safety Course
Austin-Travis County EMS.
Austin-Travis County EMS has been focusing on child passenger safety since 2008. Learn what you need to know about car seats and how to travel safely with children in vehicles by a certified technician and paramedic from Austin-Travis County EMS.
Childhood Nutrition- Nurtuting a Healthy Eater
Nutrition Priorities for Nannies
From crawling to teenagers how to nourish kids brains and bodies
Nutrition Basics - Macronutrients (Carbohydrate, protein & fat and what each actually do in the body and why we need to eat to LVIE)

Lifecycle needs

Tips and ideas on how to build a positive relationship with food that will last a lifetime
Adrien Paczosa is a Registered and Licensed Dietitian and is also a Certified Eating Disorders Registered Dietitian Supervisor (CEDRD). After graduating in 2003 from the University of Illinois - Chicago with a bachelor of science degree in Human Nutrition, Adrien began her carrier as a staff dietitian at hospital in downtown Chicago. She was promoted to the hospital's Director of Food Service and Nutrition but in 2006, Adrien returned to Texas where she opened her private practice, I Live Well Nutritional Therapy in 2007. Adrien has been active in the local, state and national dietetic association volunteering and holding board positions. She is currently the Texas Academy of Nutrition and Dietetics Media Representative, which has allowed her to educate more Texans on the power of food. Becoming a board member and now the current chair elect of Behavioral Health Nutrition (BHN) Dietetic Practice group has been a gift and honor to Adrien, and she continues to believe and strive to hold the bar set by BHN members to the highest degree of professional expectations.
Baby signs- Early-childhood instruction into the world of American Sign Language.
Amy McKnight, Owner of THE SIGNING CONNECTION.
Amy graduated with a degree in Music Therapy and Psychology from Wesley College and the University of Delaware. She has spent many years in the Early Childhood field from classroom teaching to the 15-year Directorship of several KinderCare Learning Centers. At the centers, Amy was awarded several times for educational excellence, team development and consistent dedication to the children. ASL has always been a passion of Amy's since her very early years. Upon moving to Texas in 2011, Amy launched her own business, THE SIGNING CONNECTION, dedicated to teaching basic communication skills using American Sign Language to children of all ages (birth on up) and their families. She is affiliated with "SIGNING TIME", an award-winning children's ASL program currently running on PBS. As a proud member of the Signing Time Academy, Amy was awarded Signing Time Academy Instructor of the Year in 2013, 2014 and again in 2015.
Potty Training 101
Currently, Brandi is the Director of Your Village Consulting, a parenting consulting company based in Austin, and specializes in potty training children as young as 21 months up to 4 years old. She has had amazing success using her intensive potty training method that she has cultivated over the years, and recently published a potty training book called Potty Training in 3 Days: A Clean Break From Dirty Diapers, which can be found on Amazon.
Brandi graduated from Simmons College in Boston, MA with a Bachelor's Degree in English and a minor in Early Childhood Education. She also has a Master's Degree in Elementary Education from Simmons. She recently became a CPST (Child Passenger Safety Technician), and is looking forward to helping families learn how to keep their children safe in the car by properly installing their car seats.
Mindfulness in Childcare- Helping Children with their Emotions
Sharon Hudson is a life coach, teacher and founder of Dream Beautiful Personal Development for Kids. Her mission is to enlighten youth to the power of the mind. Sharon is a former middle school teacher who observed many students with anxiety, depression, and ADHD. Her heart eventually led her to want to help kids gain the knowledge and skills to help them handle the ups and downs of life and to gain confidence to achieve everything they dream of doing in life. She teaches many skills such as meditation, power shifting and positive self-talk. Sharon has a Bachelors in Psychology and Masters in Education and she is Wisdom Coach certified through Adventures in Wisdom.

Professional Nanny Etiquette and Resume Workshop
Rebecca Pearcy- Business founder and Co-Owner of Windsor House Nannies, a boutique agency that specializes in customized care for its families. As the active Director of Family Services I aim to use my 12+ years as a professional child care provider to advise, guide and demand the best for our families and their children.
Victoria Rawls- Business founder and Co-Owner of Windsor House Nannies (full service Nanny Placement and Sitting Service Agency) active Director of Nanny Services. After 10 years as a highly qualified career nanny and child development specialist, I took the opportunity to hone my past experience and knowledge into creating a personalized, boutique-style full service nanny agency and sitting service. I have great empathy for the nannies I represent, seeking to provide regular enrichment opportunities. For the families, I work hard to provide a unique and dedicated process in order to perfectly meet their needs.
National Sponsors:
HomeWork Solutions
Newborn Care Training Academy
INA
Nanny Coaching Team
A to Z Nanny Contract from Nanny Care Hub
Local Sponsors:
Toybrary Austin
Your Village Consulting
Dream Beatiful, LLC
Myo Massage
Organic Spa
Bending Branch Winery
Compass Rose Cellars
Soothe Massage
Joan Daniels with Mary Kay.