National Moth Week: Mothing, Lectures, Walks for All Ages
When and where
Location
Taconic State Park 253 State Route 344 Copake Falls, NY 12517
Refund Policy
Contact the organizer to request a refund.
Description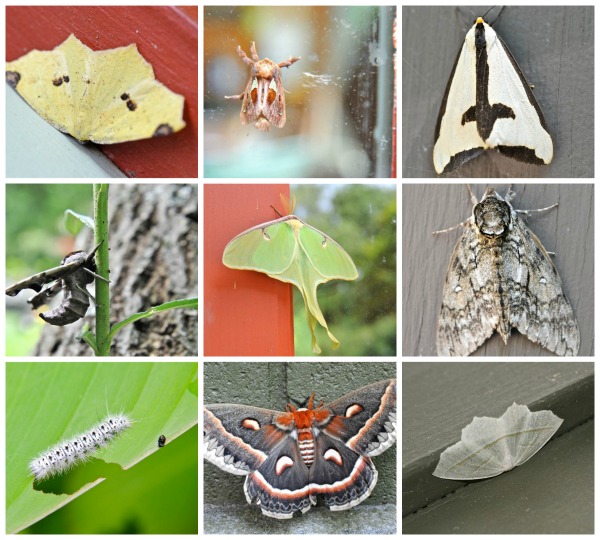 National Moth Week: Lectures, After-Dark 'Mothing,' Daytime Bug Walk and more
in the Taconic State Park, Copake Falls, NY
To kick off National Moth Week, Friends of Taconic State Park and Margaret Roach's A Way to Garden dot com are hosting a series of events with expert naturalists, starting July 19. (Above: Those are just a few of the many dramatic moths species from Margaret Roach's garden in Copake Falls.)
Saturday, July 19, 6-10:00 PM (or whenever!): Moth Night! BYO picnic supper (we supply beverages and desserts), with a Moth Talk by visiting naturalist Charley Eiseman, and then "Mothing" with Charley. Learn what key roles moths play in nature, about their life cycles, and how to locate and ID them. We'll set up bait stations, sheets and black-lights and who knows who will fly into view (see the video below). All ages; families welcome; kids free. Bring your own sandwich or other dish, and we'll supply utensils, beverages and dessert. Come for all or part of the adventure.
Sunday, July 20, 10:30 AM to noon: Bug Walk, with naturalists Charley Eiseman and Julia Blyth. All ages; families welcome; kids free. Nobody can find more cool stuff in a walk outdoors than Charley Eiseman, and he and his colleague and wife Julia Blyth will show us how to look closer and sharpen our focus when we're out in nature. Resting nocturnal moths and day-flying ones, caterpillars, butterflies, dragonflies and damselflies, beetles, and other insects and spiders are just a few of the possibilities.
Why moths?
Moths are among the most diverse and successful organisms on earth.
Scientists estimate there are 150,000 to more than 500,000 moth species.
Their colors and patterns are either dazzling or so cryptic that they define camouflage. Shapes and sizes span the gamut from as small as a pinhead to as large as an adult's hand.
Most moths are nocturnal, and need to be sought at night to be seen – others fly like butterflies during the day.
Finding moths can be as simple as leaving a porch light on and checking it after dark. Serious moth aficionados use special lights and baits to attract them.
National Moth Week offers everyone, everywhere a unique opportunity to become a Citizen Scientist and contribute scientific data about moths. Through partnerships with major online biological data depositories, National Moth Week participants can help map moth distribution and provide needed information on other life history aspects around the globe. (All of our Copake Falls findings from these events will be shared with the national effort.)
About Charley Eiseman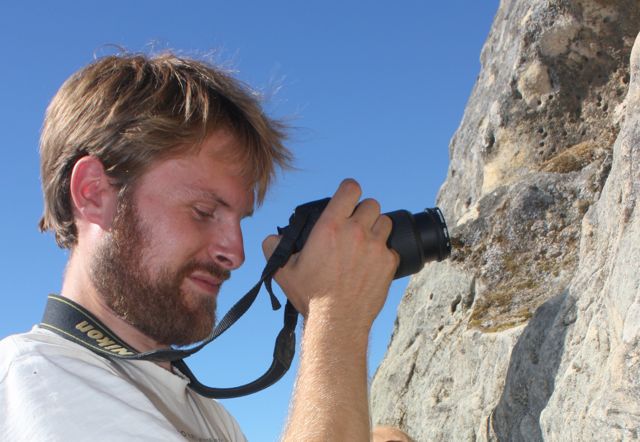 Charley Eiseman has his Master's degree from the University of Vermont's field naturalist program (and a BA in Wildlife and Fisheries Management from UMass-Amherst).
His award-winning recent book, "Tracks & Sign of Insects and Other Invertebrates: a Guide to North American Species," filled a gap in the world of field guides, detailing galls, leaf miners, egg cases and cocoons and all kinds of webs; all manner of bumps, lumps, notches, and holes in foliage, bark -- you name it. Even tiny previously unexplained patterns in the sand and soil -- a.k.a. tracks and sign of insects -- are the amazing details that Charley photographs, IDs, and explains.
His website is BugTracks.
Charley is expert at tracking not just tiny invertebrates but also has taught large animal tracking at Hampshire College, in a course he developed himself, and is a consulting ecologist for various land trusts and state entities throughout New England.
These programs are part of National Moth Week.