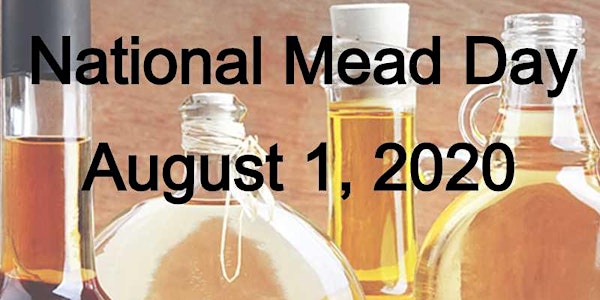 National Mead Day Celebration with F.H.Steinbart!
We celebrate Mead (honey wine) in August! Join us for a virtual event including tasting guides, making advice, history, and a toast!
About this event
In 2002, The American Homebrewers Association declared the first Saturday in August to be Mead Day. And from that, a celebration of fermented honey beverages was born.
Join us for a FREE day of virtual celebration and education.
Chrissie Manion Zaerpoor of Kookolan Farms and World Meadery will discuss mead origins, traditions, and where the commercial industry is and where she sees it headed.
Lee Hedgemon of The Barreled Bee will teach us how to really, thoroughly taste honey - vital in planning your meads.
Jon Oppegaard of Oppegaard Meadery will take mead-making questions and give answers and advice.
Jesse McMillin of Mac Mead Hall will take us on a virtual mead flight and talk to us about talking mead ! Things like "what this flavor is" and "how to talk to beginners about mead" are all in the plans.
A national (maybe global?) mead toast! A variety of mead professionals from will share a tip about mead with everyone and help us close out the day.
At least one giveaway. Because what's a celebration without presents?
We will post the exact schedules and plans as we finalize them. We will email the link to the event "room" couple of days before the event.