Description
Come visit neighboring SFMade members: Magnolia Brewing and Kara's Cupcakes!
We encourage you to attend all 3 parts of this event, but you could alternately join us at:
4:30pm – at 2505 3rd Street for Magnolia Brewing's factory tour

5:00pm – at 2565 3rd Street, Suite 334 for Kara's Cupcakes factory tour

6:00pm – at 2505 3rd Street for a joint tasting of Magnolia beers and Kara's cupcakes.
The brewery tour will be led Anthony Lopez, Assistant Brewer, and the cupcake factory visit will be presented by its owner Kara Lind.
More info about the companies:
Magnolia Brewing has been brewing craft beer and serving locally-sourced, beer-friendly food in San Francisco's Haight Ashbury District since 1997. Magnolia also has a production brewery and restaurant, Smokestack, in Dogpatch and distributes its beer throughout the Bay Area and beyond. It has won national acclaim and awards for its beer and is an enthusiastic supporter of the local beer industry through its work with the San Francisco Brewers Guild and on events like San Francisco Beer Week.
Kara's Cupcakes want to make the planet a little sweeter by creating celebratory moments with each sweet they serve! Kara's Cupcakes, Cakes and Artisan Treats are made by hand, each day, in small batches, using the finest ingredients sourced from local, sustainable and organic producers in the Bay Area. They proudly serve artisan treats that have been baked within hours, if not minutes, for your enjoyment.
This event is co-organized by SFMade. We also invite you to attend the following events, all taking place around Manufacturing Day 2016: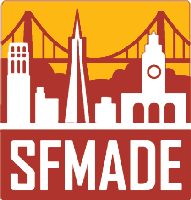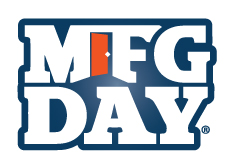 Date and Time
Location
Magnolia Brewing & Kara's Cupcakes
2505 3rd Street + 2565 3rd Street, Suite 334
San Francisco, CA 94107