National Library of Medicine Training

Friday, April 17, 2015 from 9:30 AM to 11:30 AM (EDT)
Event Details
Come join us for a hands-on experience to learn about the National Library of Medicine and how to use their resources that are applicable to patients, caregivers, and health professionals. This training program will take place in Farnum Hall at NHTI, located in Concord, NH from 9:30-11:30am. This training session will provide each individual with the opportunity to grow as a health education resource. Whether you share the learned information with patients, co-workers, family members or friends, it is relevant to both their life and yours. Receiving a diagnosis can be frightening, and it is important to know where to find more accurate data once you leave the doctor's office. Come take advantage of this opportunity to learn how to effectively use the National Library of Medicine to gather health related information for free!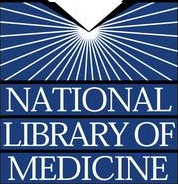 When & Where

Farnum Hall, Room 106 at NH Technical Institute
31 College Drive
Concord, NH 03301


Friday, April 17, 2015 from 9:30 AM to 11:30 AM (EDT)
Add to my calendar
Organizer
New Hampshire Comprehensive Cancer Collaboration
The NH CCC, an initiative of the Foundation for Healthy Communities, is a partnership of individuals and organizations working together to eliminate cancer, the leading cause of death in the state of New Hampshire.


NH CCC members developed the 2015-2020 NH Cancer Plan to guide our activities. Activities are targeted toward addressing health disparities using  policy, systems, and environmental change approaches that optimize health outcomes for all residents of NH.


The Plan is organized around three goals. These include:

1. Foster communities and systems that support and reinforce healthy lifestyles.
2. Prevent & detect cancer at its earliest stage.
3. Optimize quality of life for those affected by cancer.

We're proud of our accomplishments, but there is still much to be done. It is the breadth of experience and knowledge of our members that leads to our success. You can participate in a shared vision to reduce the burden of cancer by joining one of the Task Forces or Committees and sharing your expertise, resources, and passion. Learn more at our upcoming annual meeting on April 5, 2017.

Together — Eliminating Cancer.
National Library of Medicine Training