Stay fit and healthy with MoveCamp Coaches from across Canada in celebration of National Health and Fitness Day!
About this event
Happy National Health and Fitness Day Canada (NHFD)!
Join us at 11am EST for our signature virtual MoveCamp movement class on zoom at: https://us02web.zoom.us/my/movecollective
And join us ALL DAY on Instagram live for workouts and workshops @movecampcanada. Register in advance for a chance to win amazing prizes from our partners!
On IG Live - All workouts will begin at the top of the hour every hour from 9AM - 8PM EST. Sessions will be 30 minutes long via the @movecampcanada Instagram page.
NHFD IG Live Schedule:
9AM - 9:30AM : Resistance Band with Lydia Di Francesco, Certified Personal Trainer
10AM - 10:30AM: Full Body Dumbbell HIIT with Jenn Labelle, Health + Physical Education Teacher
11AM - 11:30AM: Finisher or main circuit with Danelle Tailleur, CSEP-CPT
12PM - 12:30PM: Functional Core Fun with Mireille Benge, Certified Instructor
1PM - 1:30PM: Shadow Boxing with Sarah Boyd, Certified Personal Trainer
2PM - 2:30PM: Prenatal Barre with Rachelle Ganesh , Pre/Postnatal Specialist and Head Trainer at Soul Fuel Fitness
3PM - 3:30PM: Barre Burn with Maggie Delany, Barre Instructor & Fitness Enthusiast
4PM - 4:30PM: Flow Yoga (Hatha) with Yoga with Samantha Kennedy, Reiki and Meditation
5PM - 5:30PM: Full Body Movement Training with Fran Garton, Personal Trainer, Mobility Coach
6PM - 6:30PM: Yoga Vinyasa Flow with Imad Khaddaj, Body movement coach
7PM - 7:30PM: Meditation: "Open Your Crown Chakra- Manifest Your Desires" with Manali Haridas, Spiritual Wellness Coach
8PM - 8:30PM: What women want to know about their pelvic floor! with Richa Rehan, Harmony Physiotherapy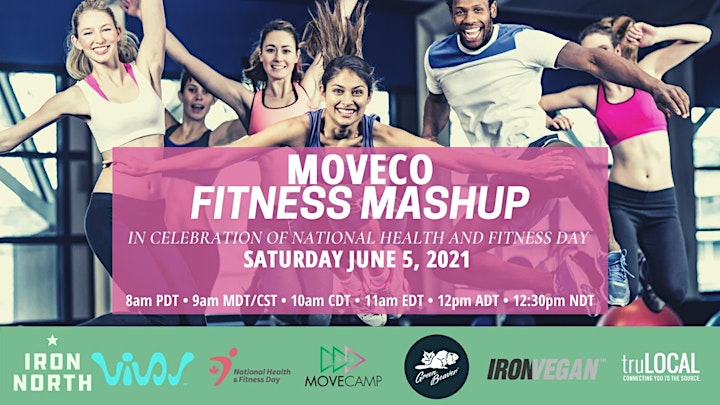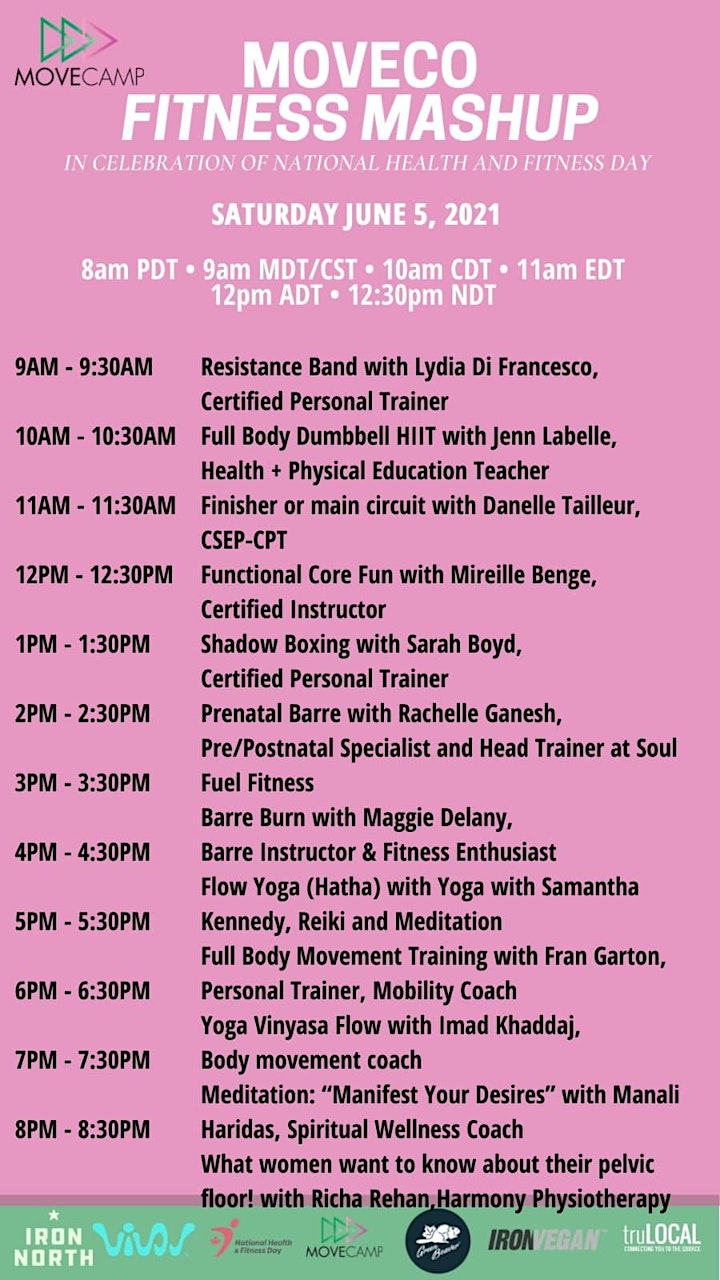 Organizer of National Health and Fitness Day
We are a community organization based in Ottawa, Canada which host regular free fitness activities in landmark locations across Canada.
We have been hosting Movecamps – our weekly lunchtime fitness sessions at Parliament Hill and City Hall in Ottawa for the last four years and are expanding this year to Montreal and Toronto.