Multiple Dates
National Harbor Cherry Blossom Yoga & Meditation by Cathy Valentine
Ready for SPRING? Join Cathy Valentine Yoga at National Harbor for a special free outdoor Cherry Blossom Yoga & Meditation class series.
About this event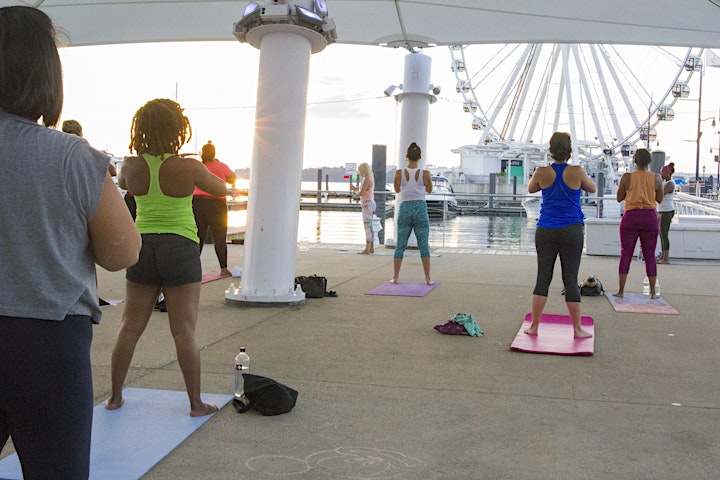 Spring Cleaning - A Gift of Love to Yourself
Sunday, March 28
This is a full mind-body detox flow using twists and kryias to ignite the "fire of purification" (tapas) and flush out the digestive tract and endocrine system. This all levels flow will help to clear out clutter in the mind, unprocessed emotions in the heart and stagnation and heaviness in the body. Leave this practice feeling refreshed, light, clear and joyful!
Spring Elements Flow - Opening to Air and Space
Saturday, April 3
This revitalizing and energizing flow celebrates the characteristics of the air and space elements that are abundant in nature during the spring season. You'll explore how these characteristics show up inside our bodies and minds using movement, mudra (hand gestures) and breath. This breath to movement flow uses repetition of a variety of standing poses, warrior variations and standing splits to create grounded energy in the body which allows the mind to be spacious, clear and creative.
Create Sacred Space - Open the Hips
Sunday, April 4
This all levels session invites you to be intentional about the space around you as a practice to create sacred space within you. The focus in this flow will be on opening the side body and hips, allowing space into the area that holds the energy of the second chakra. The second chakra is connected to your emotions and creative ability, and governs the physical experience of your unique identity.
Springtime Flow - Everything is Beautiful
Saturday, April 10
Springtime offers an abundance of beauty to behold in the natural world reminding us to also look inward for true beauty. This hip opening flow offers you an opportunity to find the beauty and magic in the mundane and notice the extraordinary expression of all things. This is an opportunity to expand the concept of your own physical form and understand the beauty of your body in new ways.
State of Zen Flow
Sunday, April 11
Zen is a practice which emphasizes the value of stillness of mind through meditation. This meditative flow asks you to hold the intention of simplicity and harmony as you gently warm your body. By beginning in corpse pose, we set relaxation as the tone for the practice and enjoy several other moments of stillness to encourage calmness and serenity throughout the flow.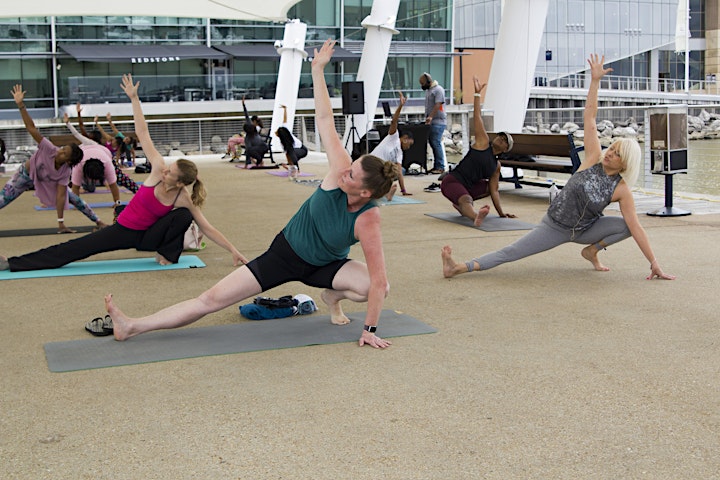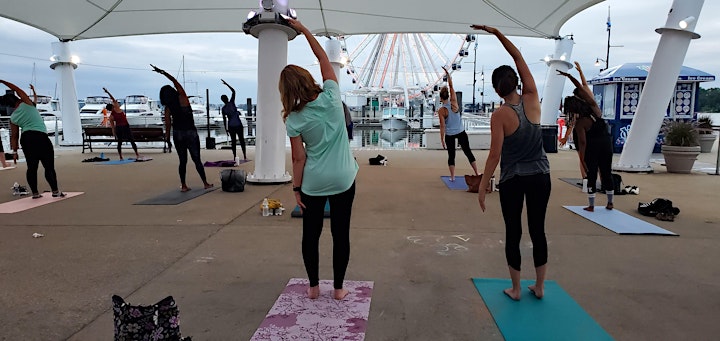 Organizer of National Harbor Cherry Blossom Yoga & Meditation by Cathy Valentine