National Girlfriends Networking Day - nationwide event listing

Tuesday, June 4, 2013 from 12:00 PM to 1:00 PM (EDT)
Event Details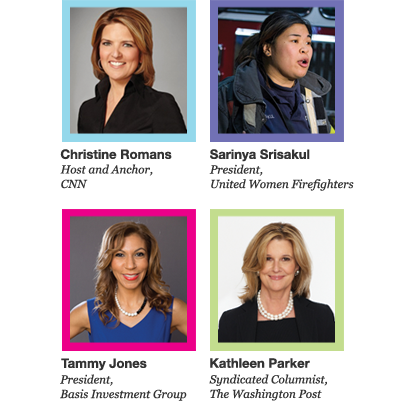 Join our celebration of National Girlfriends Networking Day ("NGN Day") on June 4th from 11:30-1:30 pm ET / 8:30-10:30 am PT.
You are invited to attend events around the country at locales listed above to watch our awesome panelists, then network.
Christine Romans - finance guru of CNN
Kathleen Parker - Pulitzer-price winner of The Washington Post
Sarinya Srisakul - FDNY, fights fires and for women
Tammy Jones - president of real estate firm, amazing life story!
If you want to attend an event, but don't see your city listed yet, email us at editor@thenewagenda.net
If you would like to host an event at your company, school or local coffee shop - it's easy!  All you need is an internet connection. Email us at editor@thenewagenda.net and we'll fill you in on how!

Can't Attend?
Support our work year-round to engage young and professional women in building and expanding their networks of connections.
Stay posted and find more information can be found on the NGN Day 2014 webpage.
Organizer
The New Agenda is  a 501(c)(4) dedicated to improving the lives of women and girls. http://www.thenewagenda.net/ Contributions to The New Agenda are not tax deductible.
Contributions may also be made to The New Agenda Foundation, a 501(c)(3). Contributions to The New Agenda Foundation are tax deductible and can be made via check.
To pay by check, mail to:
The New Agenda Foundation
P.O. Box 834
Larchmont, NY 10538