Connections among women are more important than ever! Bring your friends, colleagues, or your daughter along for some real life advice.
About this event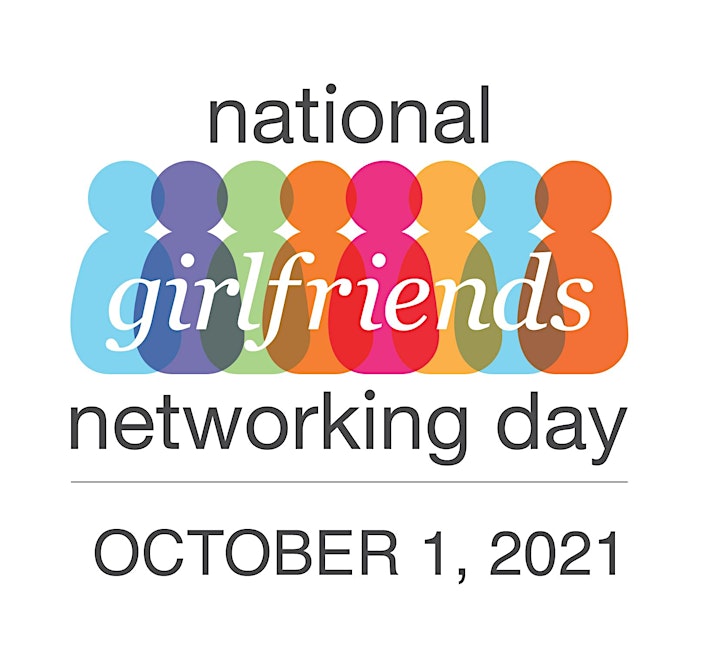 Be part of National Girlfriends Networking Day (#NGNDay) in a nationwide celebration of the power of building connections. 
Join thousands of women by attending interactive, networking events around the country on Friday, October 1, 2021 from 11:30 AM - 2:30 PM EDT. 
Watch our panel of renown, diverse women leaders from 12-1 PM EDT, join nationwide participants in asking questions via social media, then have a great time networking!
#NGNDay NYC takes place at Morgan Stanley (1585 Broadway, 26th Floor).  Register by clicking on the green  "TICKETS" button. Other events held nationwide.  Find locations by clicking here
Meet the Panelists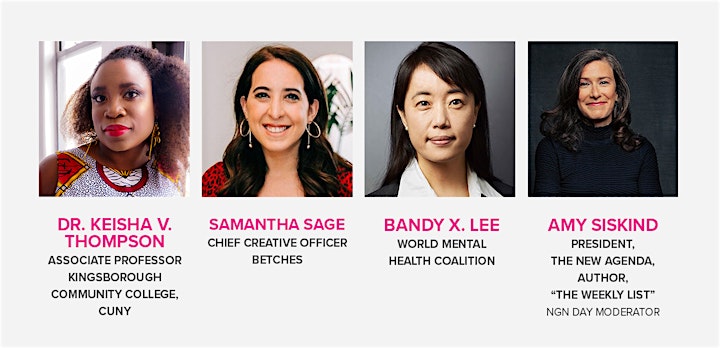 To learn more about our panelists and NGN Day, please go to our website by clicking here.
How do the events work?
All nationwide events will stream the live NYC panel from 12pm-1pm EDT via Zoom. You'll also be able to send your questions to the panelists via Twitter using the hashtag #NGNDay. The panel will be followed by networking at each hosted event.
Don't see your city? If you want to attend an event, but don't see your city listed yet, email us at editor@thenewagenda.net.
If you would like to host an event at your company, school or local coffee shop - it's easy!  All you need is an internet connection. Email us at editor@thenewagenda.net and we'll fill you in on how!
The event will be planned in accordance with CDC guidance, and the requirements of each in-person location. Proof of COVID-19 vaccination is required to attend NGN Day in-person at Morgan Stanley in New York City.
Can't Attend in Person?
Register for a virtual ticket by clicking on the green "TICKETS" button or follow along with the #NGNDay hashtag.
You can also support our work year-round to engage young and professional women in building and expanding their networks of connections. 
Thanks to Our Sponsors

Organizer of National Girlfriends Networking Day 2021 - New York City
The New Agenda is  a 501(c)(4) dedicated to improving the lives of women and girls. http://www.thenewagenda.net/ Contributions to The New Agenda are not tax deductible.
Contributions may also be made to The New Agenda Foundation, a 501(c)(3). Contributions to The New Agenda Foundation are tax deductible and can be made via check.
To pay by check, mail to:
The New Agenda Foundation
P.O. Box 834
Larchmont, NY 10538