Description
NATIONAL GEOGRAPHIC: Technology in EXPLORation
THURSDAY 23RD AUGUST
TIME: 13:00-15:00
VENUE: APPLETON TOWER THEATRE 4
TICKET: £15
------------------------------------------------------------------------------------------------------
From the search for life on other planets to understanding the source of the human journey here on Earth, National Geographic explorers are utilizing new fields of technology to explore our planet and beyond.
Since 1888 National Geographic has supported human exploration from the poles to the depths of the ocean and beyond, into space. The relationship between technology and human exploration is a fascinating one and the Turing Festival is proud to present you with a showcase of unique individuals who have each pushed the boundaries of human knowledge and experience. Scientists, innovators and adventurers from the front lines of exploration and conservation will share their experiences and discuss the role of computing and technology in their work.
---------------------------------------------------------------------------------------------------------
Kevin Hand: Planetary Scientist, Astrobiologist & Explorer
Talk: Exploring the Universe, Mission to Europa
Hand works at the Jet Propulsion Laboratory (JPL), which is under contract with NASA, researching Europa and preparing to send an orbiting probe there. Planetary scientists believe a global ocean of liquid water swirls beneath the icy surface. "Europa is about the size of our own moon," Hand explains. The precise timetable is uncertain, but an orbiting probe is projected to launch sometime around 2020, make its six-year journey to Jupiter, then spend two years touring the planet's four largest moons before spiraling down into orbit around Europa. "By the time we get there," Hand observes, "I'll be a much older man. This business is not for the faint of heart." A large antenna and several cameras will transmit pictures and data. The probe's ice-penetrating radar will gather clues about the frozen shell's interior structure, possibly identifying where ice and ocean meet. Other instruments will analyze surface chemistry, examine the magnetic field, and investigate radiation environments.
Albert Yu-Min Lin Research Scientist, Engineer & Explore
Talk: Crowdsourcing and Technology in Exploration
Albert Yu-Min Lin's explorations are groundbreaking, because they never break ground. He uses non-invasive computer based technologies to gather, synthesise, and visualise data without disturbing a blade of grass. For Lin, cutting-edge tools such as satellite imagery, ground-penetrating radar, and remote sensors permit him to make archaeological discoveries while respecting the traditional beliefs of indigenous people. Today Lin and other researchers from a cross section of fields have at their fingertips a veritable high-tech toy store. It's called the California Institute for Telecommunications and Information Technology (Calit2). Created by the University of California to foster interdisciplinary collaboration, it allows Lin to access an unparalleled array of digital 3-D immersive technologies and then link his efforts to those of other scientists.
Bob Ballard: Ocean Explorer & Katy Croff: Archaeological Oceanographer
Talk: Telepresence and Deep Sea Ocean Research
Among the most accomplished and well known of the world's deep-sea explorers, Robert Ballard is best known for his historic discoveries of hydrothermal vents, the sunken R.M.S. Titanic, the German battleship Bismarck, and numerous other contemporary and ancient shipwrecks around the world. During his long career he has conducted more than 120 deep-sea expeditions using the latest in exploration technology, and he is a pioneer in the early use of deep-diving submarines. investigate radiation environments. Ballard is president of the Institute for Exploration, scientist emeritus from the Woods Hole Oceanographic Institution, and Director of the newly created Center for Ocean Exploration at the University of Rhode Island's Graduate School of Oceanography. His new ship of exploration, the E/V Nautilus operated by his Ocean Exploration Trust spends four to five months at sea each year and will be exploring the Black Sea, Aegean, Mediterranean, and Atlantic Ocean in 2011, beaming back his exploration around the clock on Nautilus Live investigate radiation environments.
Katy Croff's passion for the sea and aptitude in the sciences led her to earn a bachelor's degree in ocean engineering at the Massachusetts Institute of Technology in Cambridge. She went on to get a master's degree in maritime archaeology at the University of Southampton, U.K. She is currently pursuing a Ph.D. in oceanography at the University of Rhode Island's Graduate School of Oceanography. investigate radiation environments. Historians and archaeologists work hand in hand with Croff to uncover the secrets that lie far below the ocean's surface. In 1999 Croff joined a research expedition led by Robert Ballard to the Black Sea. Croff has also worked with colleagues from the University of Rhode Island and Greece to undertake a project in the international waters off the Sea of Crete. Using her knowledge of the geological evolution of the sea, the project worked to predict where undiscovered archaeological sites might be found. Croff is also involved in the University of Rhode Island's Inner Space Centre which is revolutionising how marine science is undertaken and shared with the public. investigate radiation environments.
With thanks to;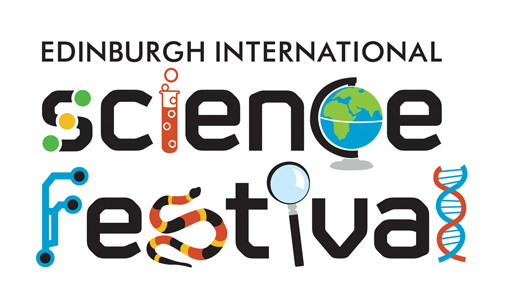 ---
Please note that catering is not included in the above ticket price.