Description
NATIONAL GEOGRAPHIC: CITIZEN SCIENCE
FRIDAY 24TH AUGUST
TIME: 14:00-17:00
VENUE: APPLETON TOWER THEATRE 5
TICKET: £15
---------------------------------------------------------------------------------------------------------------------
It's a new age of exploration at National Geographic, with the opportunity to engage the public directly in the discoveries once only possible by teams in the field. Led by some of the world's top explorers, virtual exploration and conservation are becoming possible through advanced crowd sourcing platforms and citizen science experiences.
From the Genographic Project to the hunt for Ghengis Khan's tomb, National Geographic has been at the forefront of Citizen Science. Digital technology now allows the public to become involved in solving some of the greatest scientific problems and for this incredible showcase we have managed to bring together some of the world's leading figures in the field.
------------------------------------------------------------------------------------------------------------
Susan Poulton
Talk: Engaging the Crowd Compelling Experiences for the Public in Virtual Exploration

Susan Poulton is currently the Vice President of Content Programming at National Geographic Digital Media where she is responsible for overseeing National Geographic's digital experiences for its not for profit mission programs & explorers. Prior to joining National Geographic, Susan held various content positions over nine years at AOL. As the Director of Programming and Content Production, she was responsible for revamping AOL Time Warner's approach to celebrity content online, with a special focus on live event production. In other roles at AOL, Susan used creative methods to build consumer engagement around high profile events in the news and entertainment space. This included the use of multi camera angle live video, interactives, polls, and chat for events including the DNC/RNC conventions in 2000 and 2004, Space Shuttle Return to Flight, XPRIZE private space launches, and Oscar and Emmy Award coverage. She was one of AOL's lead producers for the Emmy Award-winning Live 8 online concerts in 2005. In the early days of online community, she produced several "firsts" including the first inter-species chat with Koko the gorilla, first chat with the International Space Station, first online events with reporters in combat zones, and the Dalai Lama's first webcam event in 1999. Susan has participated on numerous panels and advisory boards and was recently an Innovator in Residence at University of Nebraska, Lincoln lecturing on tactics for maximizing consumer engagement and audience building to create meaningful digital experiences.

Patrick Meier
Talk: Crisis Mapping and Crowdsourcing for Social Good
What can speed humanitarian response to tsunami-ravaged coasts? Expose human rights atrocities? Launch helicopters to rescue earthquake victims? Outwit corrupt regimes? A map. But not just any map. Patrick Meier pioneers the lifesaving new field of crisis mapping and makes it available, accessible, and free to humanitarian organizations and volunteers across the globe. As director of crisis mapping at the nonprofit technology company Ushahidi and co-founder of the Standby Volunteer Task Force, he is helping to revolutionize the power and effectiveness of relief efforts worldwide. Imagine the chaotic scene on the ground as any natural disaster or human rights crisis unfolds. Then imagine an online map lit up with crucial information pouring in, real time, reflecting exactly what is happening, what is most urgently needed, and precisely where. Welcome to the 24/7 world of crisis mapping, where texts, tweets, emails, and mobile phone photos and videos meet the world's most highly respected, official players in humanitarian response. Meier is bringing the two worlds together for the first time, connecting an explosion of social media and satellite imagery with the United Nations, U.S. Marines and Coast Guard, the World Health Organization, Amnesty International, and other groups that can mobilize help when the worst crises hit.
Albert Yu-Min Lin
Talk: The Crowdsourced Search for Genghis

Albert Yu-Min Lin's explorations are groundbreaking, because they never break ground. He uses non-invasive computer based technologies to gather, synthesise, and visualise data without disturbing a blade of grass. For Lin, cutting-edge tools such as satellite imagery, ground-penetrating radar, and remote sensors permit him to make archaeological discoveries while respecting the traditional beliefs of indigenous people. Today Lin and other researchers from a cross section of fields have at their fingertips a veritable high-tech toy store. It's called the California Institute for Telecommunications and Information Technology (Calit2). Created by the University of California to foster interdisciplinary collaboration, it allows Lin to access an unparalleled array of digital 3-D immersive technologies and then link his efforts to those of other scientists.
Spencer Wells
Talk: Citizen Science in DNA Technology

Spencer Wells is a leading population geneticist and director of the Genographic Project from National Geographic and IBM. His fascination with the past has led the scientist, author, and documentary filmmaker to the farthest reaches of the globe in search of human populations who hold the history of humankind in their DNA. By studying humankind's family tree he hopes to close the gaps in our knowledge of human migration. A National Geographic explorer-in-residence, Wells is spearheading the Genographic Project, calling it "a dream come true." His hope is that the project, which builds on Wells's earlier work (featured in his book and television program, The Journey of Man) and is being conducted in collaboration with other scientists around the world, will capture an invaluable genetic snapshot of humanity before modern-day influences erase it forever.
With thanks to;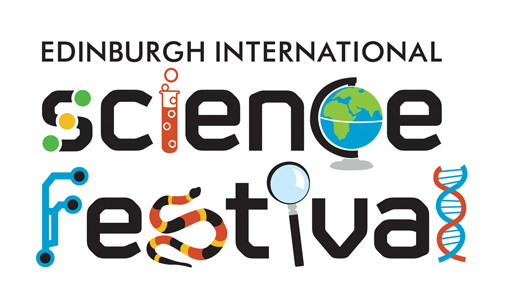 ---
Please note that catering is not included in the above ticket price.