Description
THE ANNUAL CONFERENCE BY FREELANCERS FOR FREELANCERS
It's that time of the year again!
We're proud to announce the third annual National Freelancer's Day and this year we have an all-star lineup treating you for five hours of awesome content in Melbourne's creative independent epicentre, the City of Darebin!
We have a limited number of early bird tickets available, so get in quick before they sell out!
WHAT ITS ABOUT
What does Naomi Simson, the founders of Envato and Seth Godin have in common? They all started out as freelancers.

Being your own boss is the freelancer's dream, but for many, it's only one part of a much bigger journey. National Freelance Day this year will explore what it takes for freelancers to become not just sustainable, but what freelancers can do to begin expanding and diversifying their careers or business.
SPEAKERS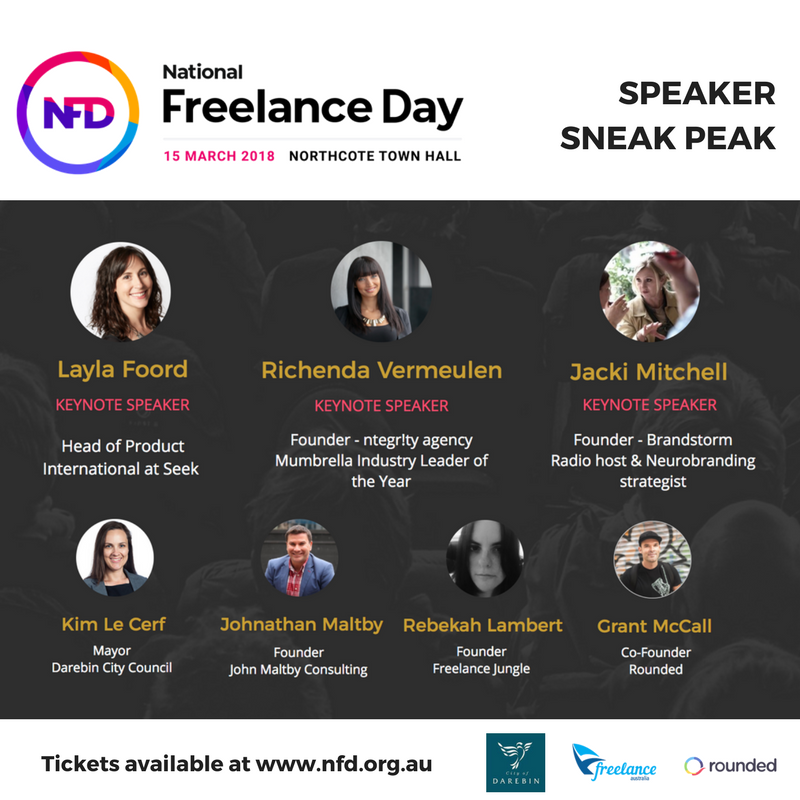 SCHEDULE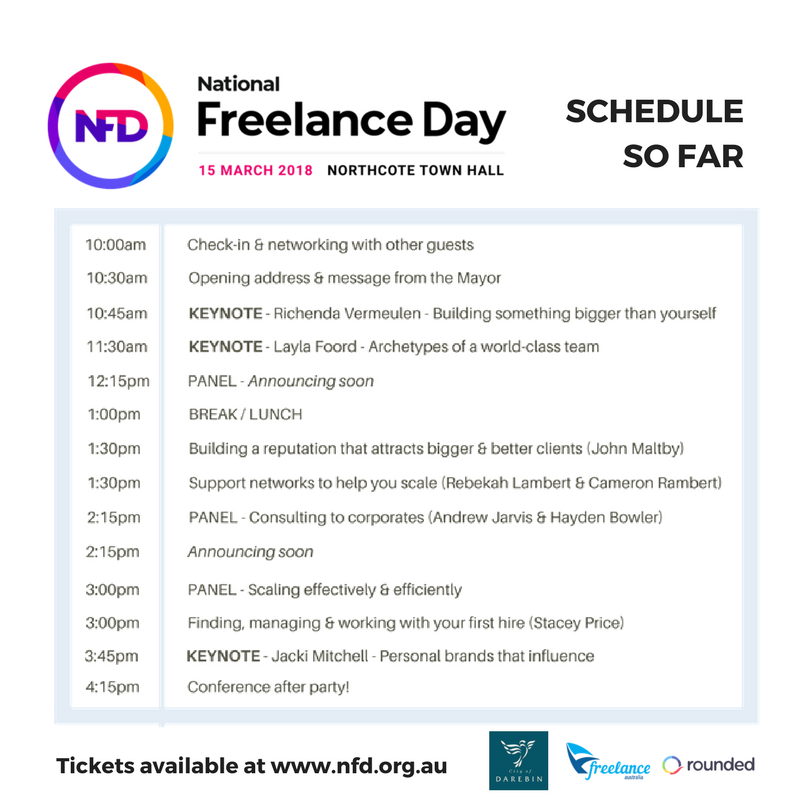 LOCATION
A freelancer's haven, the City of Darebin is a bustling municipality featuring some of Victoria's most elegant and historical public buildings. We've teamed up with the City of Darebin to host the event in the iconic Northcote Town Hall to get creative juices flowing!
THE COST
Super Early Bird (limited number) - $45 ** SOLD OUT **
Early Bird (limited number)- $55 ** ALMOST GONE **
General Admission - $65