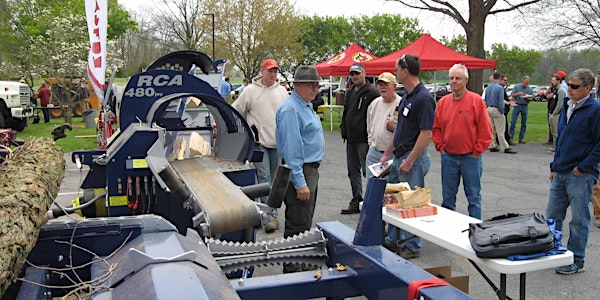 National Firewood Workshop New England 2019-note change in date!
When and where
Location
Webster Park Route 28 South Epsom, NH 03234
Refund Policy
Refunds up to 7 days before event
Description
The National Firewood Workshop is the top educational and networking event of 2019 for the split firewood industry. The NFW travels to different locations each year and this year will be in Epsom, NH, after having earlier stops in MI, NC, MD, NY and WV.
The NFW is a two day event that focuses on the businesss side of the split firewood industry with the goal of assisting the firewood industry with ideas to grow sales, profitability and business success. The NFW is a combination of group discussions and outdoor equipment demos and informational tables. We invite any vendor to bring their products for display and demo as well as set up informational tables. We promote the industry vendors as well as processorss, firewood buyers, foresters, arborists and landowners. On the public side we encourage government foresters, insect control personnel, college and university personnel, city/county/state government officials and the general public.
We have a low attendance fee of $45 that includes two lunches. Webster Park in Epsom, NH is located on the eastern side of Concord, NH and is close to Interstate highways and the airports at Manchester and Boston. There are a large number of nearby hotels and restaurants.
We plan to offer educational credits for arborists and foresters.
Harry Watt of North Carolina State University is the host and contact person for this event-phone 704-880-3067 and email at harry_watt@ncsu.edu. The Wood Education and Resource Center of Princeton, WV is our financial sponsor.
We offer free space outdoors for equipment demos and vendor information tables.
Topics to be addressed in the group discussions by leading professionals in the split firewood industry include getting logs from urban and rural sources, firewood processing equipment, packaging equipment, dry kilns, insect problems and quarantines, marketing and buyers of firewood, firewood associations, business management for profitability, automation of firewood processing and packaging, transportation and woodstove issues.
Note this workshop dates have been delayed a week due to conflicts with hotels due to the nearby motorcycle week that ties up all the hotels!
Additional information about this workshop can be found at https://outreach.cnr.ncsu.edu/ncwood.
Sawmill Magazine is also a sponsor of this workshop.