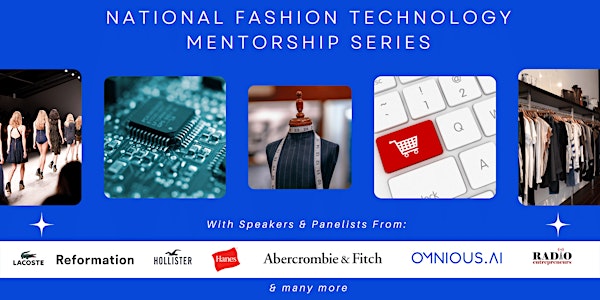 National Fashion Technology Mentorship Series
Refund policy
Contact the organizer to request a refund.
Eventbrite's fee is nonrefundable.
EDUCATIONAL FASHION RETAIL NETWORKING and MENTORING HUB: The National Fashion Technology Mentorship Series (NFTMS)
About this event
100% of the donations from NFTMS events will go to young fashion entrepreneurs and organizations striving to create an impact in the fashion community.
In one session you will learn how to:
Adapt to New Consumer Preference/ Trend Changes
Increase Brand Visibility and Awareness
Leverage Social Media for Visibility and Revenue Potential
Implement Cutting-Edge Digital Technologies
Grow Your Fashion Brand Revenue
Navigate the Retail Supply Chain: Materials, Technologies, and Best Practices in the Turbulent Era
Sessions are open to everyone:
March 3, 2022 from 6:30 AM - 8:30 AM PST/ 9:30 AM - 11:30 AM EST.
What is NFTMS?
One community for all avenues of fashion retail. Meet brand buyers and merchandisers, e-commerce advisors, social media strategy experts, fashion technology developers, esteemed authors, image development professionals, vendors, and beyond: all on a mission to prepare fashion retailers for the evolving industry.
NFTMS brings together panels of top industry experts with attending retailers across the country to connect, network, and learn new technology-driven success strategies.
With a focus on discussing educational strategies and solutions based on first-hand experience, NFTMS provides fashion retailers of all experience levels with the tools they need to succeed in 2022 and beyond.
What can you expect at our event?
NFTMS connects fashion professionals across the US. The ultimate goal of NFTMS is to create an educational ecosystem for members of the fashion industry with access to a wealth of fashion industry knowledge and tools all oriented for the future.
Our collective expertise will help you get on the path to success: listen to the panel sessions by leading entrepreneurs and professionals, and explore the ins and outs of emerging tech disrupting the fashion industry.
Who is NFTMS for?
E-commerce stores with an ambition to grow revenue
Fashion brands seeking new marketing strategies
Retailers pursuing digital transformation
Oracles driving the future of fashion retail
Why NFTMS?
NFTMS is the destination for fashion professionals at any stage of their career journeys to come together as one community.
Each NFTMS event features a different lineup of speakers, panelists, attendees, and topics to ensure that participants receive a unique experience every time.
In advance of each NFTMS event, surveys are sent out to attending retailers, students, and beyond to ensure that discussions align directly with their needs.
Interested in nominating a student, entrepreneur, or organization?
Click here to fill out a nomination form (include nominee details under "message").
Check out featured NFTMS organization partner, Humanize My Hoodie's, acceptance speech for February event ticket proceeds below!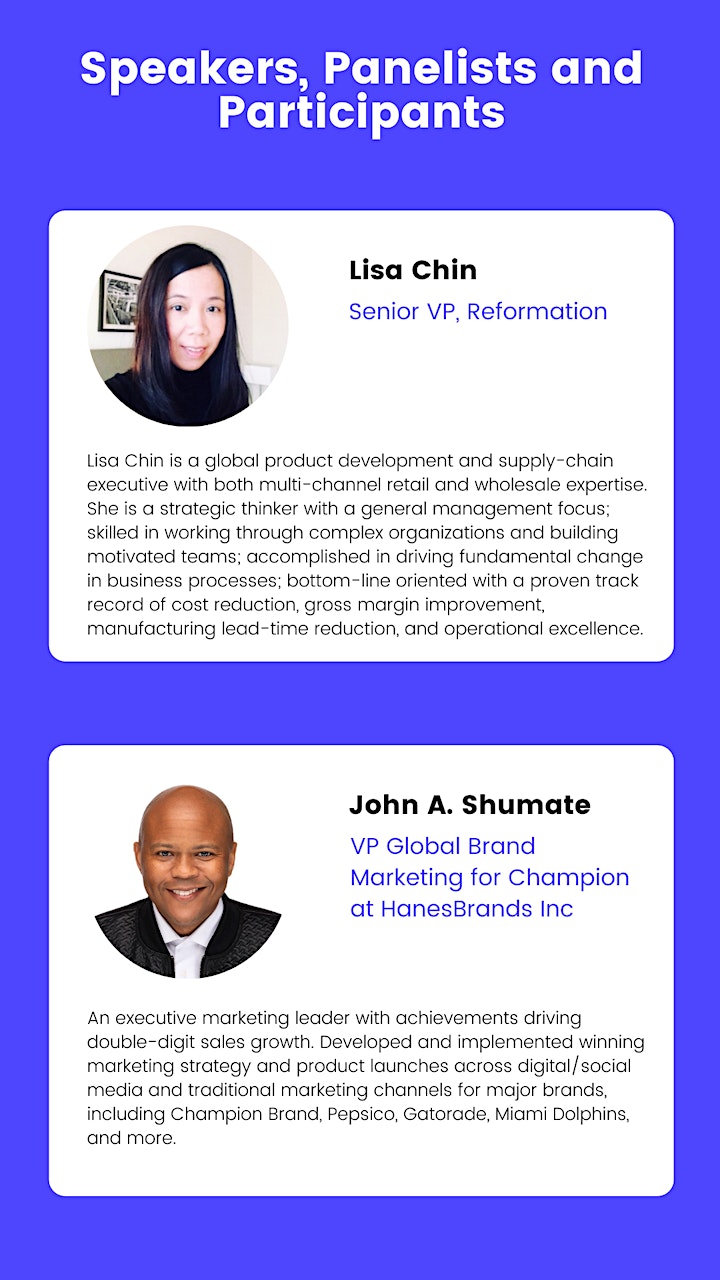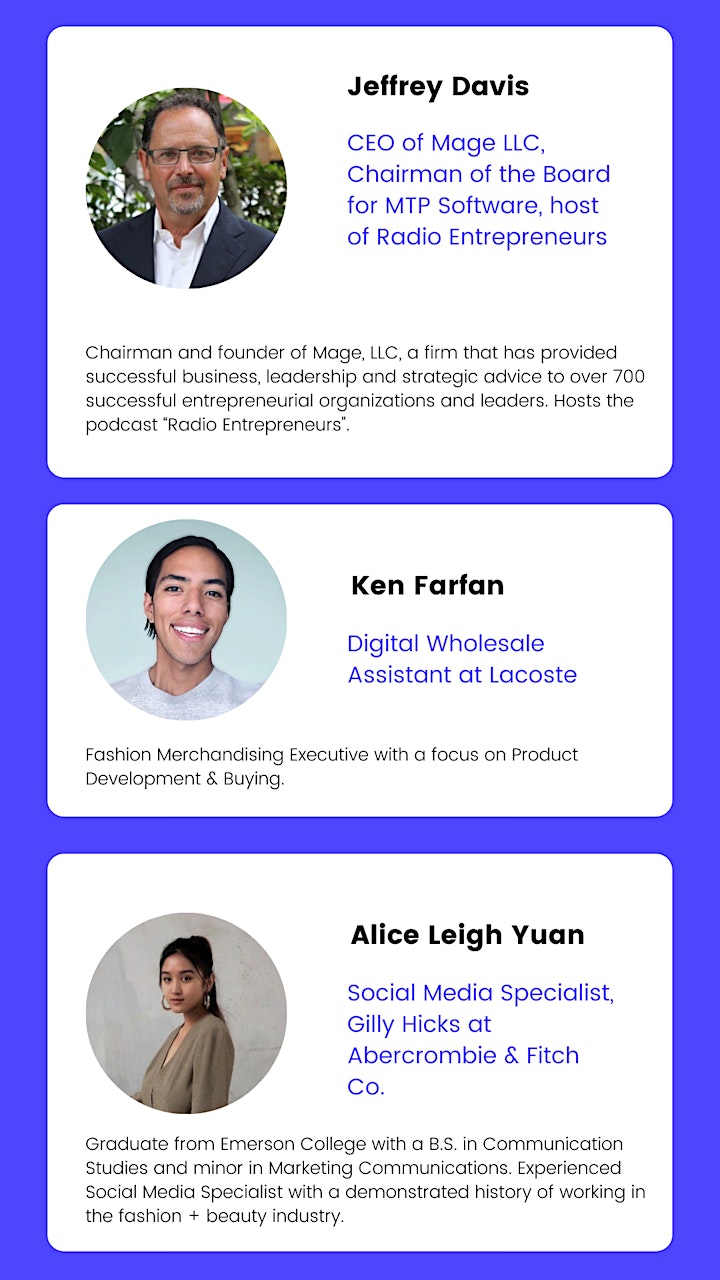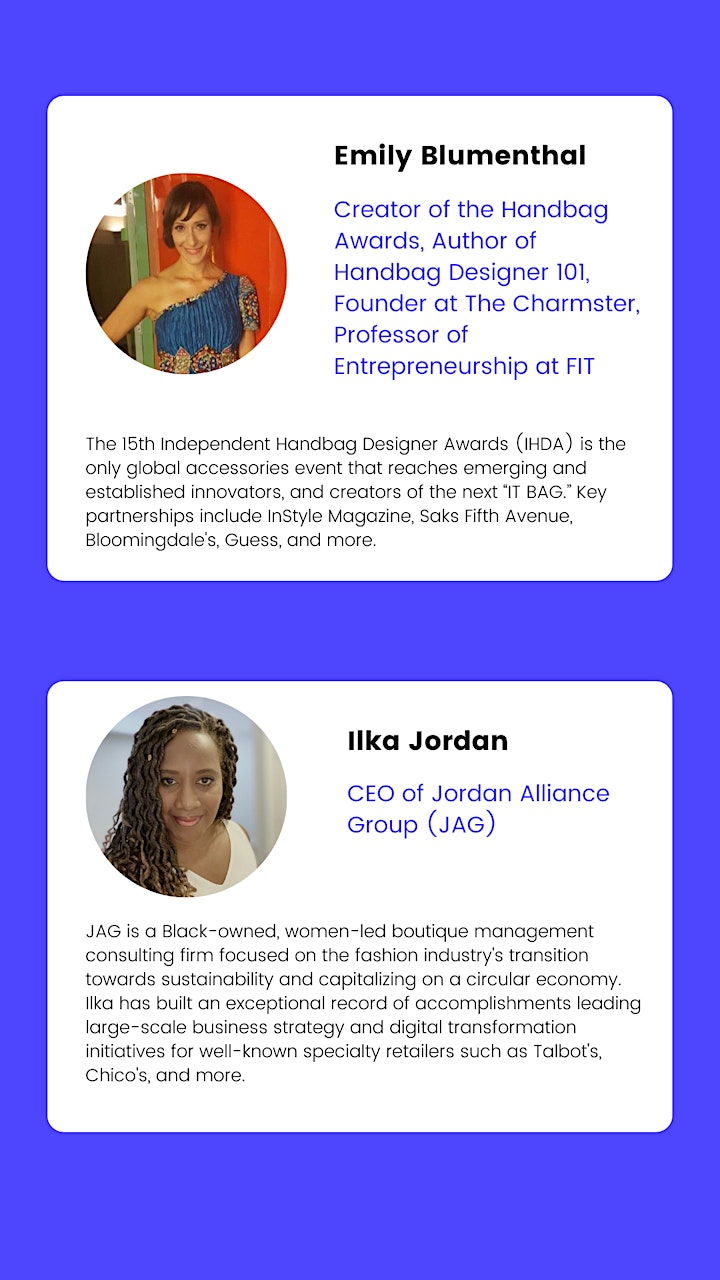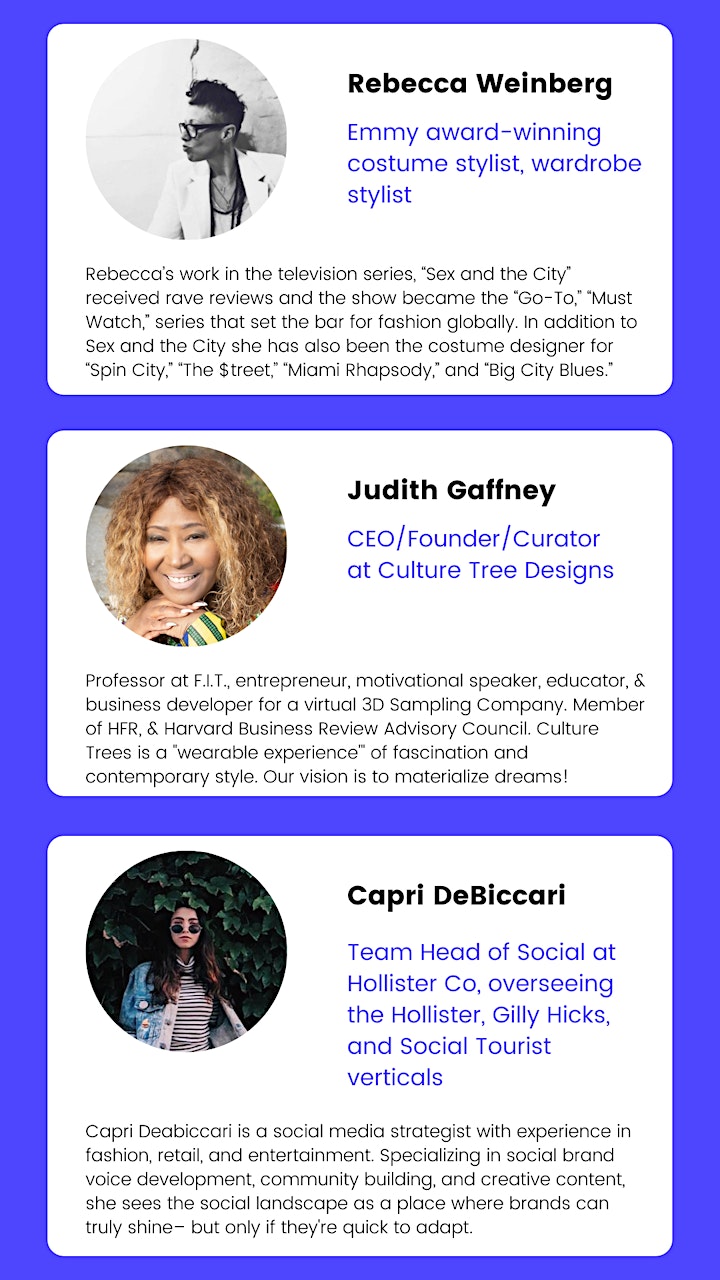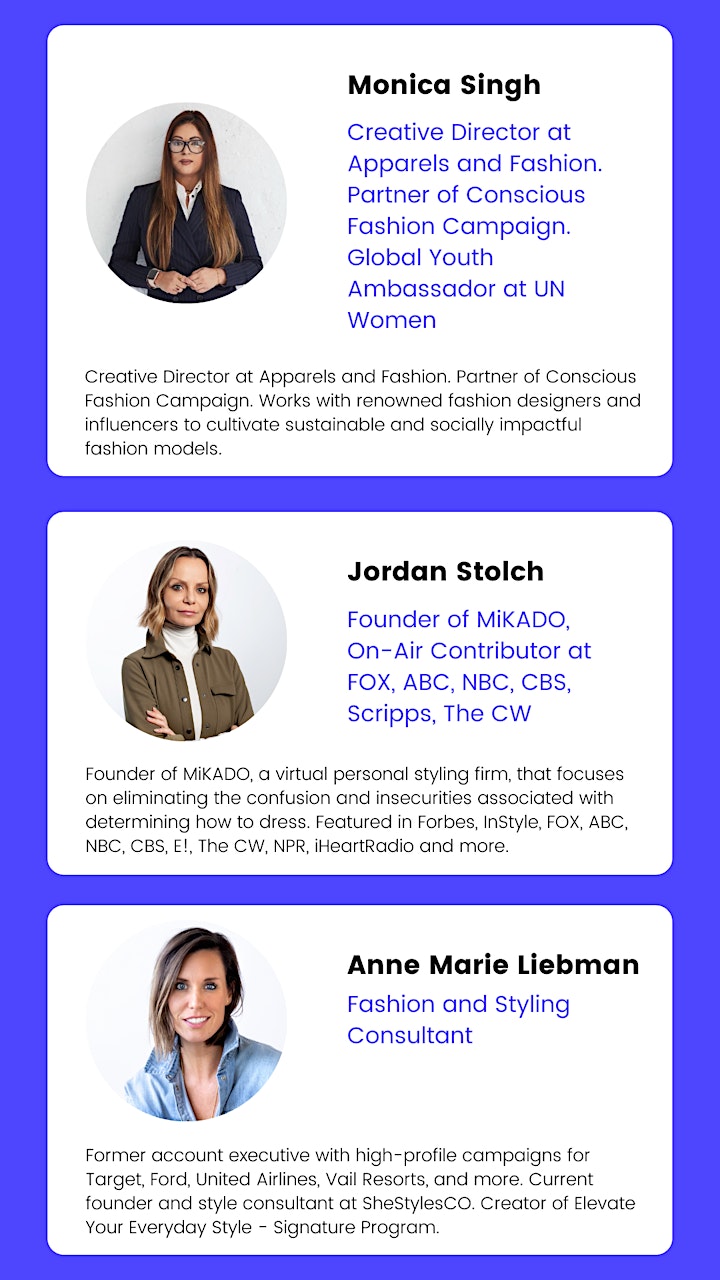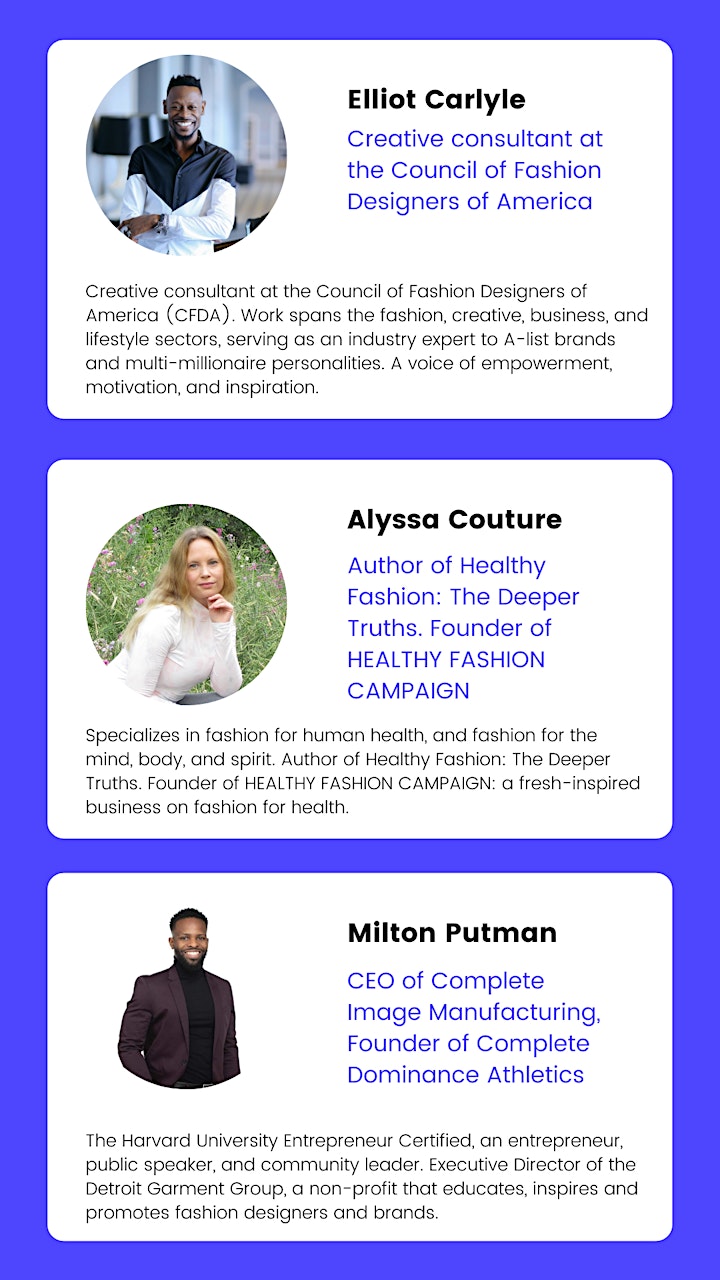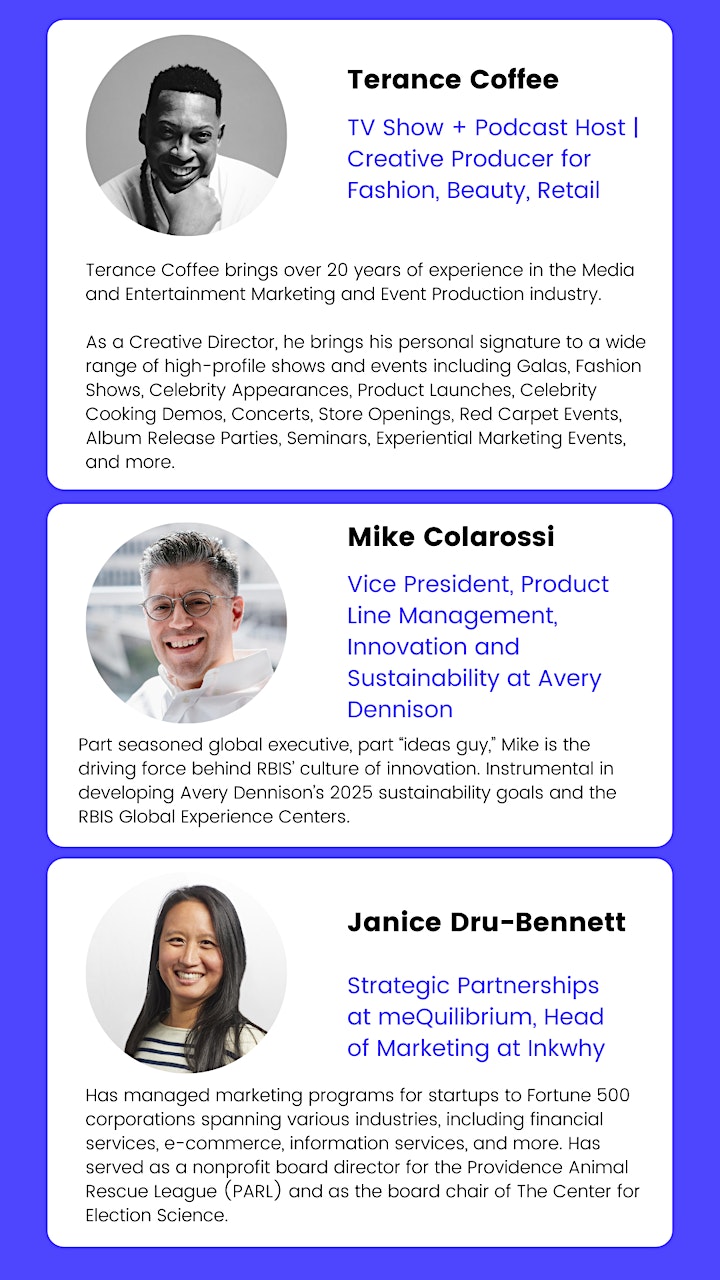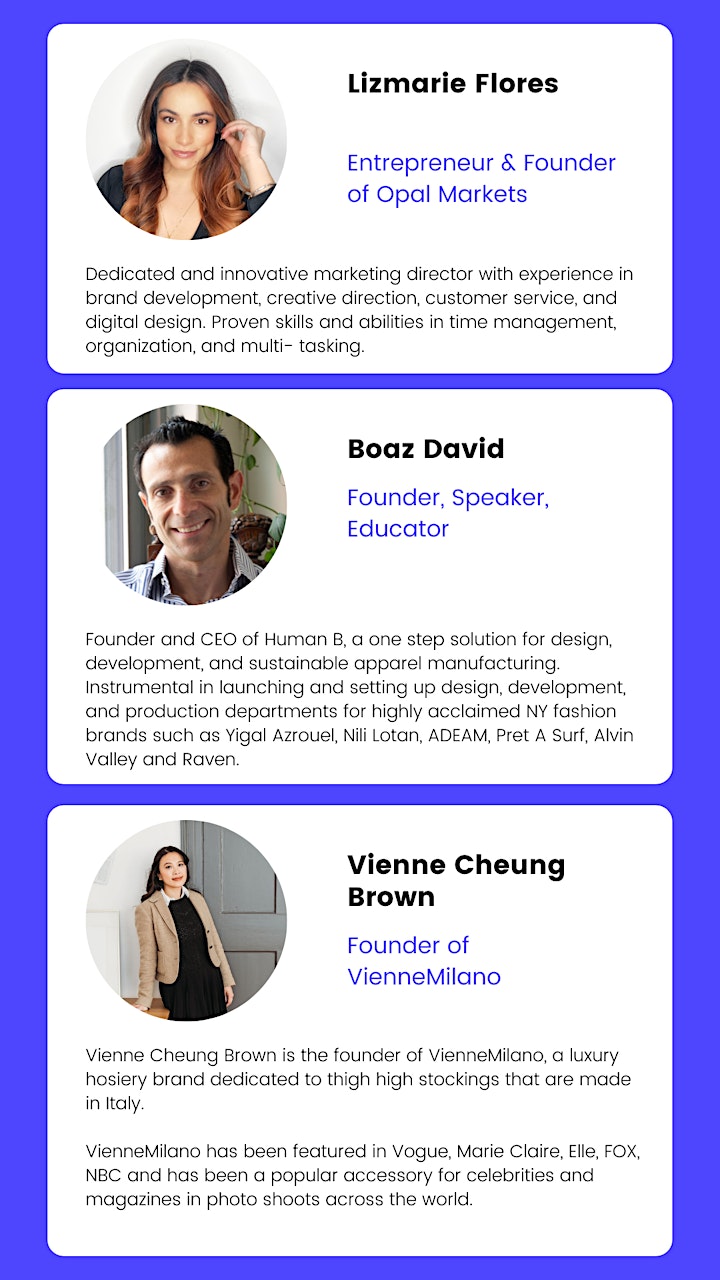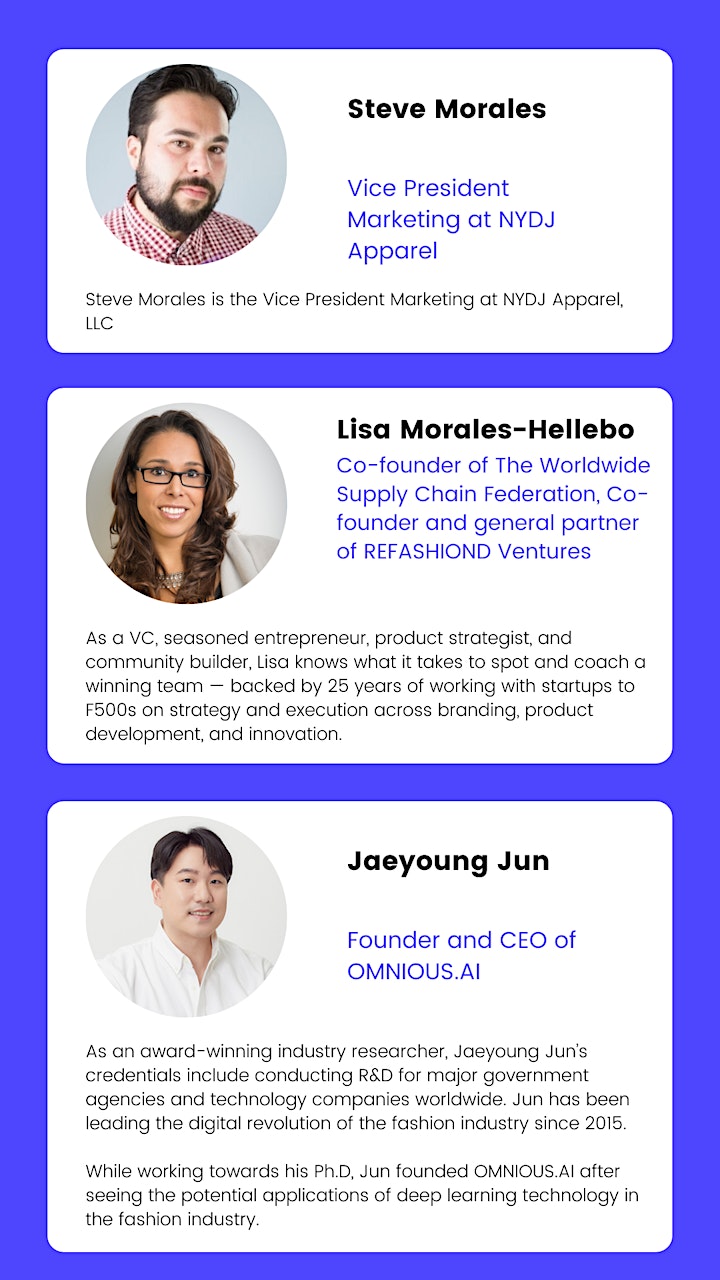 Event Agenda:
Session times can be viewed below:
March 3, 2022 from 6:30 AM - 8:00 AM PST/ 9:30 AM - 11:00 AM EST.
Here is what NFTMS partcipants and attendees have to say:
"Wonderful evening, thank you!" - Viviana Hurtao of Bloomberg Television
"So wonderful to be a part of this tonight. Thank you!" - Anne Liebman, CEO of SheStylesCo
"Thank you all so much for the valuable insights!" - Shelvy Marbury of Nerdy Gangsta Inc
"In the wake of the pandemic my retail store closed to focus on ecommerce, but I am optimistic and hope to return to a retail concept that bridges the evolution of the brand digitally!"
About NFTMS
The National Fashion Technology Mentorship Series (NFTMS) was launched by Samsung-Accelerated, visual AI solutions developer OMNIOUS.AI, to solve retailers' most pressing business challenges.
For the past six years, OMNIOUS.AI has produced outcomes for fashion e-commerce leaders around the world including GS Shop, Lotte, KakaoStyle, LF (LG Fashion) , The Hyundai mall, ABLY, and more.
Recently, OMNIOUS.AI was selected as a Best Use Case in Retail AI by NVIDIA, a Global Hot Startup by Amazon Web Services, and the Grand Prize Winner of the 30th Korea Textile and Fashion Awards.