About this Event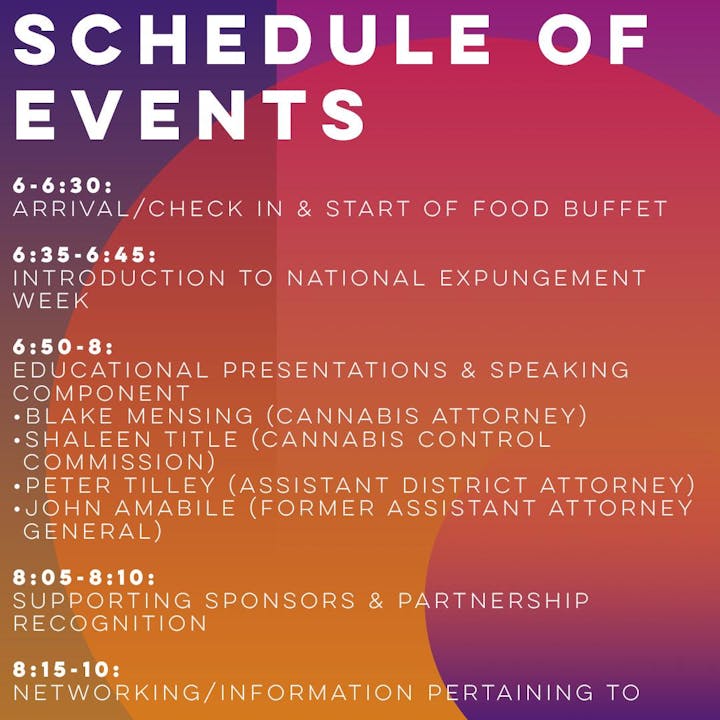 Newly founded as of 2018, National Expungement Week centers around helping individuals with nonviolent cannabis convictions either seal or expunge their records. Despite the legalized status of cannabis in Massachusetts and a growing number of other states, these prior convictions are not automatically lifted and can negatively impact an individual's livelihood and career path, especially if they are trying to enter the legal cannabis industry. The growing country-wide recognition of an individual's rights to the expungement process via National Expungement Week walks hand-in-hand with the increasing widespread legitimacy of cannabis in America.
Ermont is proud to be hosting our own event, appropriately named National Expungement Day, to do our part in helping local individuals recoup their ability to lead a normal life and, if they so wish, join the cannabis industry.
This event is FREE but you must RSVP. Free dinner will be provided by a local restaurant and there will be a cash bar for drinks.