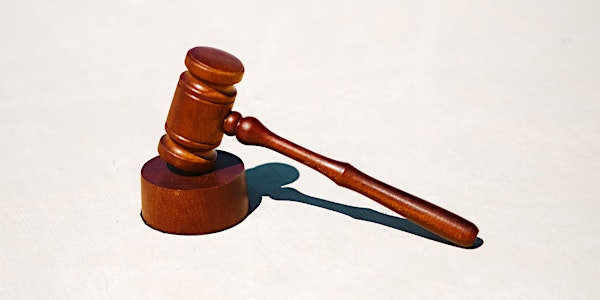 National Debate: Violence in the Political Process
Is violent resistance against oppression a crucial part of the American political system? Join Braver Angels to debate.
Refund Policy
Contact the organizer to request a refund.
Eventbrite's fee is nonrefundable.
About this event
Our next community debate is just around the corner! We'll be discussing the role of violence in the history of American politics and how it manifests itself in today's political processes – you don't want to miss it.
Come join us for this free national debate, in which all participants will have an opportunity to speak and ask their questions. We hope to see audience members from across the ideological spectrum discussing their views on this issue.
Join Braver Angels Thurs June 17 @ 8 pm EST to debate for or against this resolution: "Resolved: Citizens threatening violent resistance against oppression is a crucial check and balance in the American political system."
Register here. After registration, you will be emailed the zoom link to attend the event. Keep an eye out!
Questions? Email debates@braverangels.org.
You probably haven't experienced anything like a Braver Angels Debate. This is a highly structured conversation in which a group of people think together, listen carefully to one another, and allow themselves to be touched and perhaps changed by each other's ideas. When done well, everyone walks out a little closer to the truth, more aware of the validity in opposing views, and with tighter community relationships.
To learn more about these debates, you can view this video of a sample debate (it lasts about 15 minutes). This file might help you understand the debate process that we use.
This debate is a free event brought to you by Braver Angels, a 501(c)(3) non-profit as part of our mission to depolarize America. We invite you to consider a gift to Braver Angels; all donations are tax deductible. Your support will allow us to offer more workshops and debates with the ultimate goal of uniting America.
You will have an opportunity to make a donation as you register, if you so choose. Your choice will have no bearing on your registration or Zoom meeting assignment.
Braver Angels events may be recorded, and may be shared with media or used in Braver Angels publications, including web pages. Participants who object to this may disable their video.