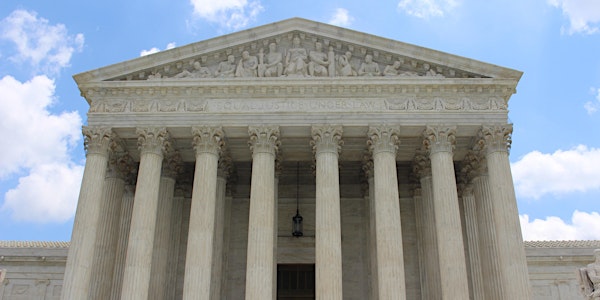 National Debate: Abortion
Does women's equality depend on legal access to abortion? Join Braver Angels to debate.
Refund Policy
Contact the organizer to request a refund.
Eventbrite's fee is nonrefundable.
About this event
On December 1st, the Supreme Court weighs a serious challenge to Roe v. Wade. On December 2nd, Braver Angels offers a forum for all of us to debate the conflicting claims of the pro-life and pro-choice movements. Can women be full and equal citizens without access to safe and legal abortion? Can America claim to protect the right to life, liberty and the pursuit of happiness if it doesn't extend the right to life to the smallest and most vulnerable Americans? Attend our 12/2 debate to speak directly to people you disagree with, and learn how to best tackle this divide!
Come join us for this free national debate, in which all participants from across the ideological spectrum will have an opportunity to speak and ask their questions.
Join Braver Angels Thurs Dec. 2 @ 8 pm EST for a debate on the topic – "Resolved: Women's Equality Requires Access to Abortion."
Register here. After registration, you will be emailed the zoom link to attend the event. Keep an eye out!
Questions? Email debates@braverangels.org.
You probably haven't experienced anything like a Braver Angels Debate. This is a highly structured conversation in which a group of people think together, listen carefully to one another, and allow themselves to be touched and perhaps changed by each other's ideas. When done well, everyone walks out a little closer to the truth, more aware of the validity in opposing views, and with tighter community relationships.
To learn more about these debates, you can view this video of a sample debate (it lasts about 15 minutes). This file might help you understand the debate process that we use.
This debate is a free event brought to you by Braver Angels, a 501(c)(3) non-profit as part of our mission to depolarize America. We invite you to consider a gift to Braver Angels; all donations are tax deductible. Your support will allow us to offer more workshops and debates with the ultimate goal of uniting America.
You will have an opportunity to make a donation as you register, if you so choose. Your choice will have no bearing on your registration or Zoom meeting assignment.
Braver Angels events may be recorded, and may be shared with media or used in Braver Angels publications, including web pages. Participants who object to this may disable their video.