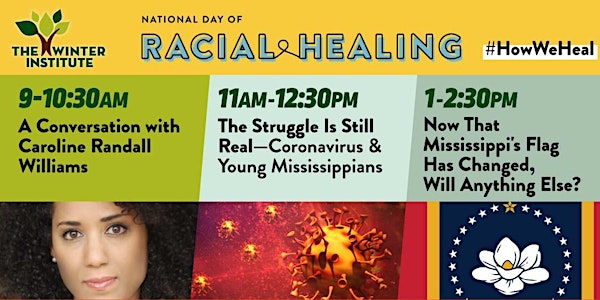 National Day of Racial Healing
A time to promote healing as a critical path for ending racial bias and creating a society in which everyone can thrive.
About this event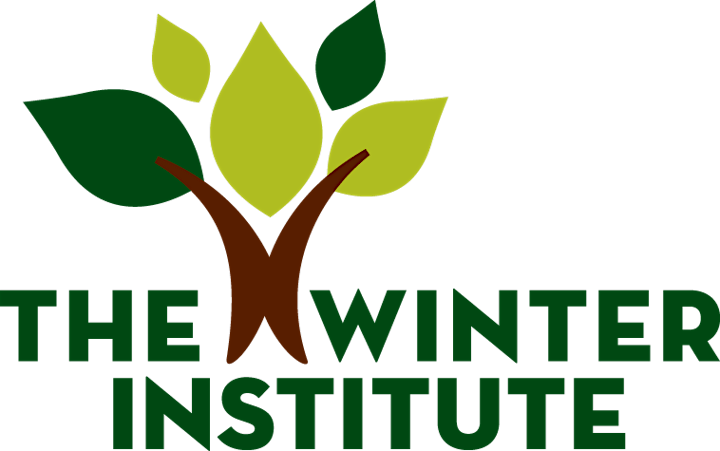 Please join the William Winter Institute for Racial Reconciliation team as we engage in three powerful sessions that explore different facets of racial healing. For the first time, we'll present the Community Commitment Awards for significant contributions to racial equity and community building. New Stage Theatre will provide thought-provoking artistic performances after each session.
Join us for any or all of these programs, which are free and open to the public. All times are Central Time. After you register, you will receive a Zoom link by email.
9:00 am – 10:30 am: "A Conversation with Caroline Randall Williams"
Facilitated by April L. Grayson, Director of Community & Capacity Building, Winter Institute
Caroline Randall Williams will speak to a more inclusive view of who is Southern and how to wrestle with Lost Cause symbols and ideologies. She is an award-winning poet, scholar, activist, and Writer-in-Residence of Medicine, Health, and Society at Vanderbilt University. A graduate of Harvard University, Ms. Williams received her MFA in poetry from the University of Mississippi and taught public school in Sunflower County, Mississippi, for two years.
10:30 am – 10:45 am: Community Commitment Award
Presented by April Grayson to community activist Lydia Koltai
10:45 am – 11:00 am: Edutainment
New Stage Theatre, Jackson, MS
11:00 am – 12:30 pm: "The Struggle Is Still Real"
Facilitated by Von E. Gordon, Youth Engagement Manager, Winter Institute
A conversation with leaders, activists, storytellers, and listeners about how the Coronavirus pandemic has impacted all young Mississippians. This session will seek to provide a deep and multidimensional image of how race, systemic racism, and the legacy of oppression shape the distribution of hardships.
12:30 pm – 12:45 pm: Community Commitment Award
Presented by Von Gordon to members of the MS Flag Commission
12:45 pm – 1:00 pm: Edutainment
New Stage Theatre, Jackson, MS
1:00 pm – 2:30 pm: "Now That Mississippi's Flag Has Changed, Will Anything Else?"
Facilitated by Jake McGraw, Policy & Civic Engagement Lead, Winter Institute
This discussion will explore the questions: What lessons does the flag removal provide for creating policy change in Mississippi? How can these lessons be applied to lead the state further toward racial equity and healing?
2:30 pm – 2:40 pm: Community Commitment Award
Presented by Jake McGraw to the youth organizers of Black Lives Matter Mississippi
2:40 pm – 2:50 pm: Edutainment
New Stage Theatre, Jackson, MS
2:50 pm – 3:00 pm: Call to Action / Close
Portia Ballard Espy, Executive Director, Winter Institute