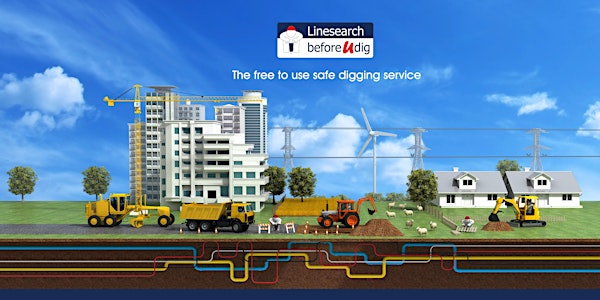 National Damage Prevention Day 2020 hosted by LSBUD
The only event with damage prevention at the forefront.
About this event
LSBUD is proud to be hosting the third annual National Damage Prevention Conference to promote the prevention of damage to utility networks across the UK.  It is supported by the accompanying industry report on the vulnerability of our utility infrastructure, Digging Up Britain.
The event is taking place on 5th November 2020 now fully online in the comfort of your own surroundings!
Outline Agenda (subject to confirmation)
8.45am- 9.00am - Registration and familiarisation
9.00am - 9.15am - Introduction by LSBUD, including a review of the last year of damage prevention activity.
9.15am-10.45am Session One - Are we using location technology to its best potential?
Andrew Healy, BeforeUdig New Zealand - The introduction of Locator certification and its impact on the industry in New Zealand.
Phil Cornforth, USAG Stakeholder Engagement Manager- How the UK and New Zealand differs with a focus on USAG's activity during 2020.
Breakout Discussion Session - Why do we hit things and what are the barriers to change?
10.45am-11.00am Break
11.00am-12.30pm Session Two - Industry champions including a focus on regulatory performance
John Pickford, Portsmouth Water - A summary from the highest performing water company for customer satisfaction, focusing on its damage prevention journey.
Borsu Shahnavaz, UKPN- Network Feedback Tool- A summary of the OFGEM funded feedback tool, including why and what the project entails.
Breakout Discussion Session - Understanding barriers to feeding back data, and understanding the mechanisms of receiving feedback including what needs to happen to get industry buy-in.
12.30pm-1.30pm Break
1.30pm-3.00pm Session Three - Understanding strike incidents- who, where, what and how?
Strike investigations / awareness and follow ups across a range of environments and stakeholders.
Geoff Glover (SABIC) on behalf of Linewatch
Phil Taylor (BPA) on behalf of UKOPA and
Sam Parton on behalf of Fisher German
Breakout Discussion Session - What range of stakeholders are the most important for damage prevention? How can we engage them better and how can we best present information to them?
3.00pm-3.45pm Break
3.15pm – 3.45pm Session Four - A look across the pond; what we can learn from a more collaborative and cohesive approach?
Scott Landes, Rhino, Organiser of the Annual US Excavation Safety Conference- Reviewing what we can learn from the US perspective.
3.45pm - Closing comments
Tickets are strictly limited and available on a first come, first served basis via Eventbrite.  LSBUD reserves the right to approve those that have applied for tickets.