About this Event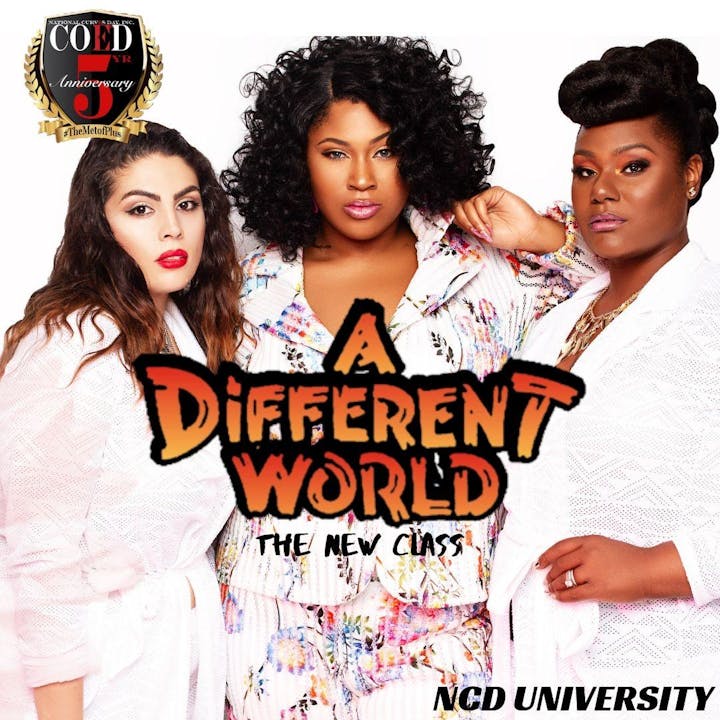 Time
To travel it: read
To feel it: write
To experience it: Step into National Curve Day
The training wheels are off.. get excited we are turning FIVE and you can't miss this!
On October 12th, 2019 National Curves Day will host its 5th Annual Honors and Fashion Gala as NCD University. This year's theme, Time Squared: A Different World, The New Class. Experience Fashion, Education, and Empowerment through the eyes of time.
As we are officially registered as The Met of Plus! Get into the theme of the new class and join NCDU.
The Theater @ Dunbar
101 N St. NW
Washington DC 20001
The Plus! Market Place Pop Up Shop will be in the Armory
From 3-4:30 pm shop with our vendors!
Doors to show open @ 4:45pm
Attire: A Different World, The New Class (for ideas visit IG: @NationalCurvesDay InstaStory Highlights #TheMetOFPlus, #NCDFive #NCDU)
*************************
Interested in Being A Vendor?
VIP Bag Contributor?
+Partner?
*************************
We have a great opportunity for you!
Visit our website: WWW.NCDHONORS.COM or email us for more information at info@nationalcurvesday.com
DISCLAIMER: We reserve the right to photograph/video all or portions of this event. Purchasing this ticket confirms that you are aware that we may be filming/videotaping and that the producers National Curves Day, Inc. and its affiliates/sponsors may use your image or likeness to further promote the event without compensating you for their use Vending opportunities are still available, visit the website for more information.
Share this event on Facebook and Twitter
See you on the yard,
NATIONAL CURVES DAY, INC.