Description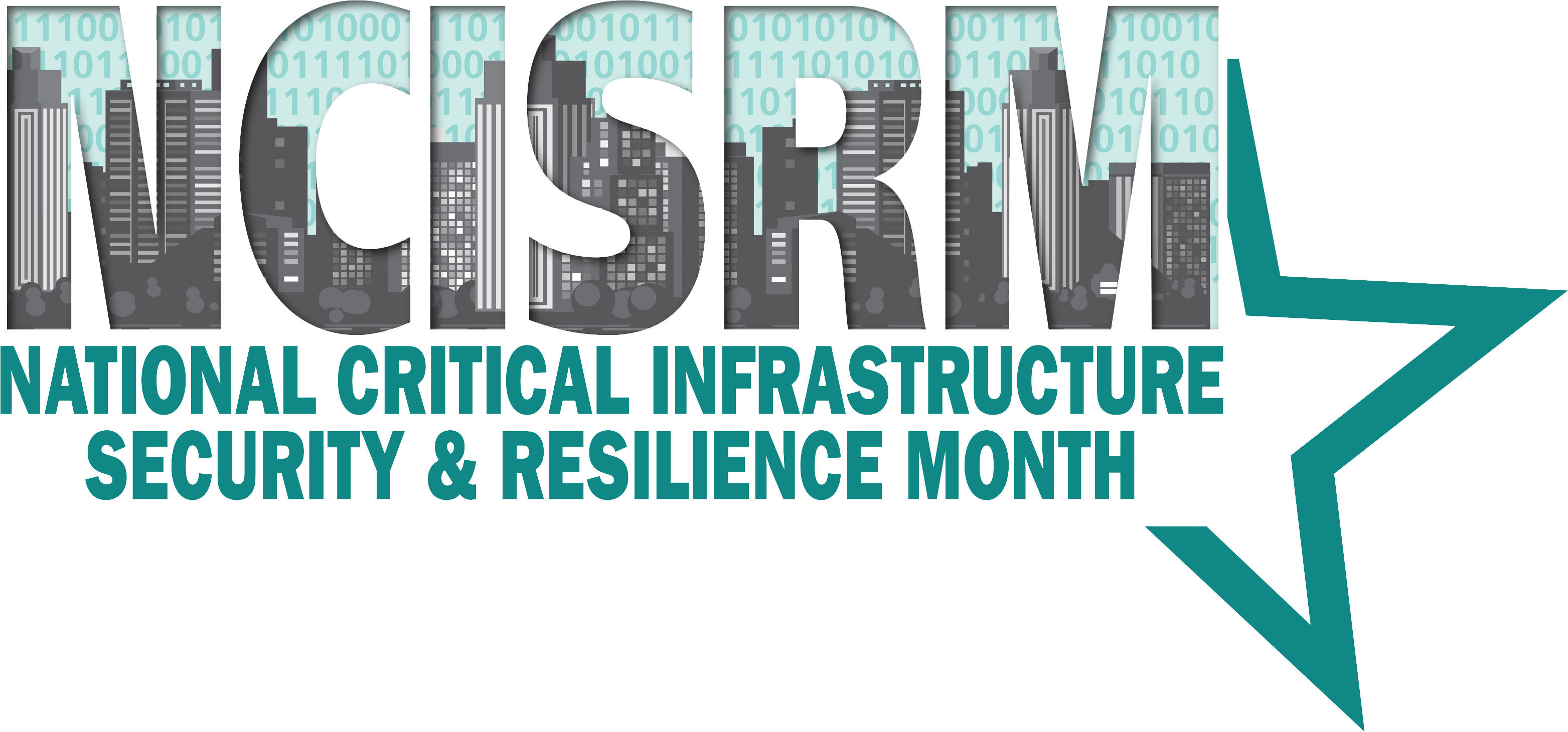 November 16, 2016 | Tysons Corner, VA | 9:30 a.m. - 6:00 p.m.
(REGISTRATION & NETWORKING BEGINS AT 9:00 AM)
Attacking the Grid: Left and Right of Boom
InfraGardNCR and our critical infrastructure partners invite you to join us to raise awareness about critical infrastructure protection and improve our security posture. The mission of National Critical Infrastructure Security and Resilience Month (NCISRM) is to bring critical infrastructure stakeholders from the public and private sectors together to explore and share best practices to prevent and mitigate the consequences of a major attack on the nation's critical infrastructure. Since January 2016, a steadfast group of infrastructure stakeholders have joined forces to evolve the U.S. Department of Homeland Security's NCISRM in November as one month devoted to assuring the other eleven months proceed without incident. For 2016, stakeholders have focused on taking an in-depth look at a physical and cyber attack resulting in a major power outage in the United States.
This year's NCISRM event will provide four things: 1) perspectives from the FBI and ODNI; 2) an in-depth look at the December 2015 cyberattack on the electric grid in Ukraine and an analysis of the implications of a similar attack in the United States; 3) scenario-based facilitated breakout sessions with stakeholders across critical infrastructure sectors to discuss best practices for preventing, detecting, responding, and recovering from a large power outage; and 4) a closing keynote panel with executives from DHS, DOE, and NERC.
Special thanks to EY for their Founding Guardian Sponsorship and PwC for their Founding Protector Sponsorship. We also thank small business sponsor Swan Island Networks.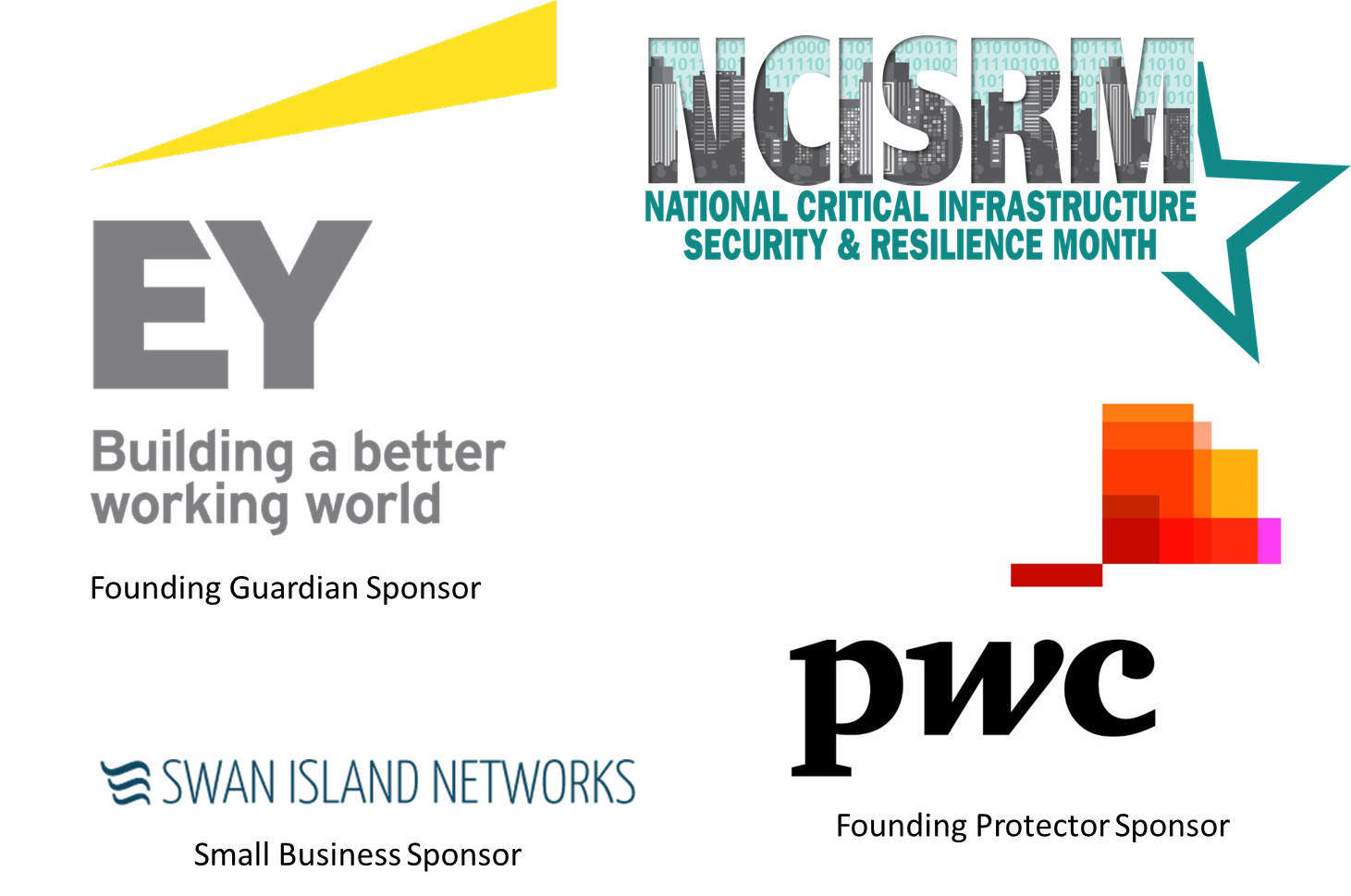 AGENDA (subject to change)
Welcome and Introduction
Kristina Tanasichuk, President, InfraGardNCR and President & CEO, Government Technology & Services Coalition (GTSC)

Keynotes - Critical Infrastructure Perspectives from ODNI and FBI Gerald Roberts, Special Agent in Charge, FBI Washington Field Office Deputy Director, ODNI, National Counterintelligence & Security Center

Scenario: The Ukraine Attack -- What if it occurred in the United States?
Marc Sachs, Senior Vice President and Chief Security Officer, North American Electric Reliability Corporation (NERC)

Facilitated Discussion Part I: "Left of Boom"

Scenario-based breakout discussions to unpack key "left of boom" (prevention and detection) considerations and interdependencies across critical infrastructure sectors

Facilitators: Martin Kessler (The AES Corporation), Bill Lawrence (E-ISAC)

NETWORKING LUNCHEON

Facilitated Discussion Part 2 – "Right of Boom"

Our scenario-based breakout groups continue their discussions "right of boom" (response and recovery within and across critical infrastructure sectors)

Closing Keynote Panel
Bob Kolasky, Deputy Assistant Secretary, Infrastructure Protection, NPPD, DHS
Marc Sachs, Senior Vice President and Chief Security Officer, NERC
Devon Streit, Seputy Assistant Secretary, Infrastructure Security & Energy Restoration, DOE (invited)
8. Networking Reception
JOIN US TO CONTINUE OUR PLANNING AND PREPARATIONS! CONTACT US TO PARTNER!