Description
On November 15, 2017, in cities across the U.S. and throughout the world, thousands of C-Suite and senior level executives will discuss:
Building the Pipeline: How Do We Prepare Ourselves and Find Director Opportunities?
---
RECEPTION 11/14/17 - 6:00 PM - 8:30 PM
OU, Price College of Business - 3rd FL
865 Research Parkway, Oklahoma City, OK
---
MAIN EVENT 11/15/17 - 7:30 AM - 12:00 PM
OCU Meinders School of Business - Gardner Conference Room, 3rd FL
1523 NW 26th Street, Oklahoma City, OK
PROGRAM:
7:30-8:30 --- Registration and Breakfast: Kathy Shelton
8:30-8:45 --- Welcome and Introductions: Lindy Ritz - former Director of the FAA
8:45-9:15 --- Keynote: Passion to Action: 6 Steps to Create a Personal Strategic Plan, Stephanie Sonnabend - Co-Founder of 2020 Women on Boards
9:15-10:30 --- Table Topics: New Research - Fresh Insights to End the Glass Ceiling; Potential Solution Discussion, Nancy Parsons - Author and CEO of the CDR Assessment Group
10:30-10:45 --- Break
10:45-11:45 --- Panel: Dr. Terry Neese with the Institute for Economic Empowerment of Women and the Small Business Advisory Council; Jacque Fiegel with Prosperity Bank and Jack Henry and Associates; Debbie Fleming with Meinders School of Business and Oklahoma Capital Bank; Jennifer Grigsby with Ascent Resources and Cross First Bank; Marran Ogilvie with Four Corners Property Trust, LSB Industries and Korea Fund
11:45-12:00 --- Recognition of 'W' Companies and Meeting Close: Donna Miller - Oklahoma WPO Chapter Chair, Co-Founder and CEO of Purse Power; Kitty Asberry – Executive Director, Oklahoma Commission on the Status of Women
---
BOX LUNCH NETWORKING OPPORTUNITY 11/15/17 - 12:00 PM - 1:00 PM
---
SPONSORS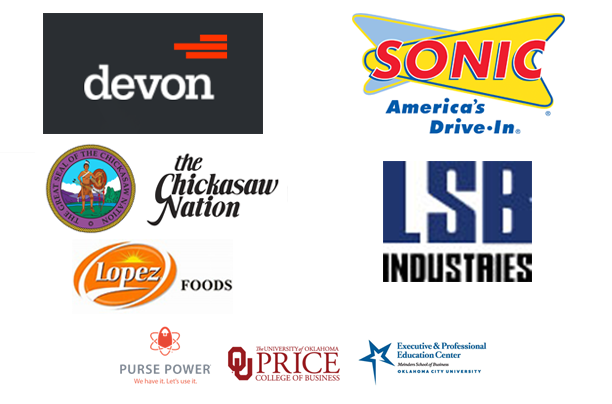 ---
2020 Women on Boards is a tax-exempt organization under Section 501(c)(3) of the Internal Revenue Code.
All contributions are tax deductible to the extent allowed by law.