Join Us for a Celebration of Recovery!
About this event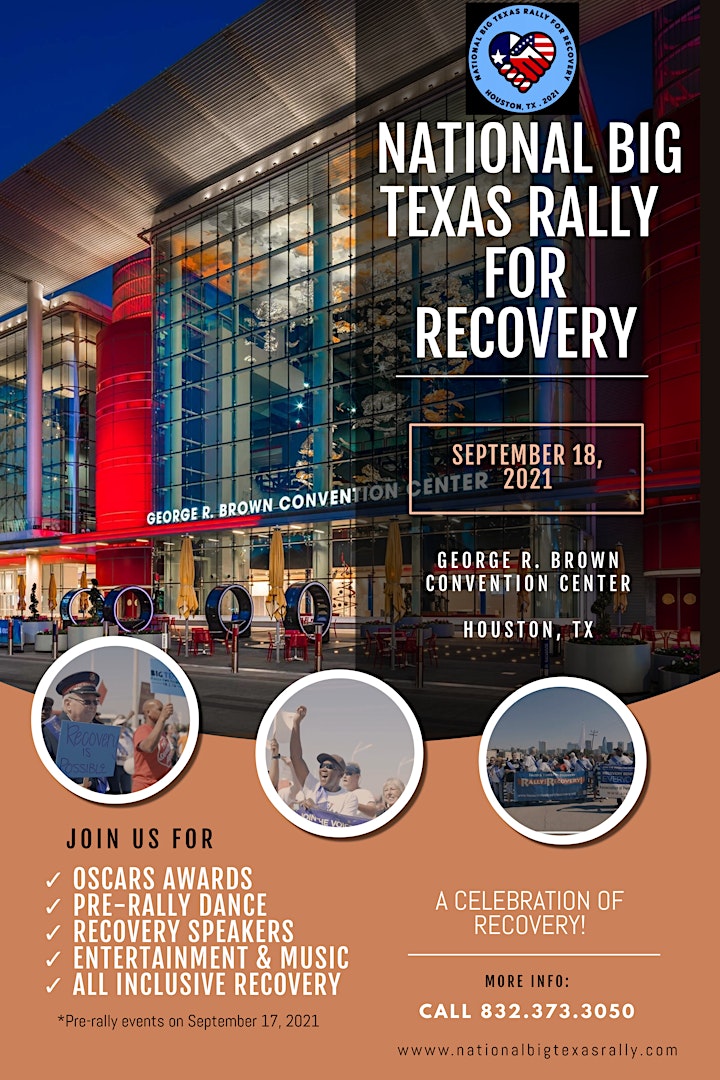 National Big Texas Rally for Recovery
BACKGROUND
For more than 30 years, during the month of September, communities, and local organizations from across the country host celebrations in honor of the National Recovery Month observation. These activities take many forms that bring public attention to recovery and challenge negative attitudes, stigma, and discrimination.
For nearly a decade, a vital part of this tradition has included the Rally for Recovery – a national event hosted by an organization from the Association of Recovery Community Organizations (ARCO), to deliver a recovery-centered program that celebrates recovery of individuals, families, and entire communities across America. This year's National Rally for Recovery will be hosted in Houston, Texas on September 18, 2021.
EVENT DESCRIPTION
In concert with the 32nd National Rally for Recovery, we will also be celebrating our 11th annual Big Texas Rally for Recovery (BTRR). The BTRR was originally held on the steps of the State Capitol in Austin, but now "travels" across Texas and this year will be held in Houston.
We are planning great music, comedy, storytelling, dance, food—all with Houston's famous hospitality. Dignitaries from the national recovery movement, public officials, and persons in recovery, families, community supporters, speakers, and friends of recovery will all join the celebration to inspire and replenish our passion for recovery. We will have a large youth area with plenty of positive fun, family-friendly activities, and food. More details still to come!
Organizer of National Big Texas Rally for Recovery 2021