National Arab American Heritage Month- Fifth Annual Celebration
Sales Have Ended
Registrations are closed
Thank you for your patronage. We look forward to seeing you at the events
Sales Have Ended
Registrations are closed
Thank you for your patronage. We look forward to seeing you at the events
Description
NATIONAL ARAB AMERICAN HERITAGE MONTH~FIFTH ANNUAL CELEBRATION
---
Events schedule
Friday, March 23rd, 8:00pm: Opening night Concert
Journey West Ensemble Featuring Imad AlTaha
Friday, March 23rd: 8 p.m. at the ACC
To purchase Tickets: https://journeywestmusicatacc.eventbrite.com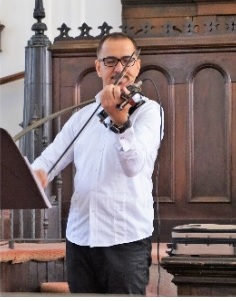 ---
Thursday April 12th, 7:30 pm at ACC
Opening Reception Presentation by Dr. Maria Curtis
Omani Cave Art Exhibit: Cultural Treasures from the Cave of Dhofar~ A Photography Exhibition
The ACC will be exhibiting photographs on loan from the Sultan Qaboos Cultural Center in Washington D.C. The images are believed to be prehistoric and preIslamic, of cave art taken from deep within areas once used as temporary shelters during the region's annual monsoon season. The photographs represent the work of archeologist Dr. William Zimmerle and his Omani colleague, Ali Ahmed Al Shahri. In their study they surveyed, mapped, and photographed a large area and then compared the images as a collection, contributing to the knowledge of rock art as a truly global phenomenon generally, and to premodern culture in southwest Arabia ore specifically. The images tell us stories about the lives of the extraordinary people who once lived in this area whose imagery depicts social events, disputes, everyday life, and images of the dhow mercantile boats that carried spices, people, goods, culture, and language in all directions. What is clear in the images, still vibrant in color even today, is an entrepreneurial and daring spirit of people accustomed to technological innovation, mobility, travel, and trade.
Dr. Maria Curtis will discuss the unique Omani cave art from the Dhofar region and its larger significance.
Dr. Maria Curtis is an Associate Professor of Anthropology and Cross Cultural Studies Program Director at the University of Houston-Clear Lake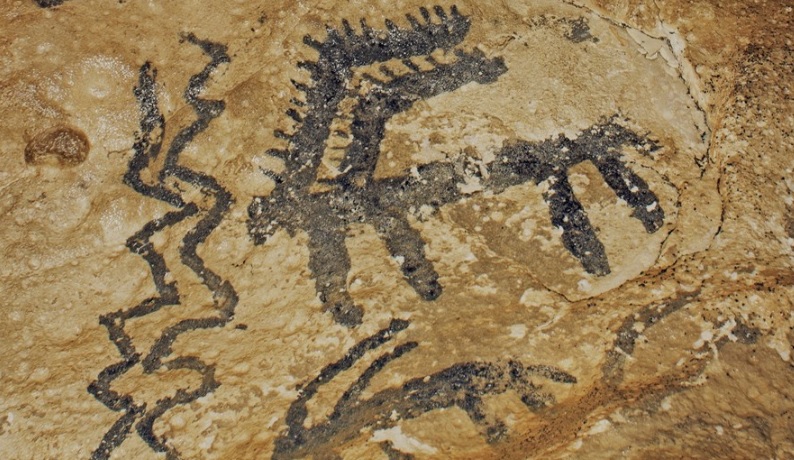 *Image Source: Sultan Qaboos Cultural Center
Exhibit will remain on display at ACC until the end of May
~ Free Admission
---
April 20th, 7:00 pm: International Cultural Ladies Night
This event is for ladies only. Members of our community from various countries from the Arab Wolrd and beyond are invited to decorate a table with artifacts and to bring sample staple food from their culture to share with other guests. All are encouraged to wear traditional clothes (even though not a must) and be ready to dance at the rythm of music from around the World.
To book a table, please contact ACC at 832-351-3366 or email membership@acchouston.org
---
April 28th, 8:00 pm: Hassan El Fad Comedy Show: Who is Kabour?
Saturday April 28th, at 8 p.m. at ACC
Famous Moroccan Comedian Hassan El Fad will present his famous comedy piece "Who is Kabour"
Events Tickets: http://achrafevents.com
---
April 29th, 3:00 pm: Closing Event: Arab American Poetry & Non fiction Readings
Followed by a converssation
With Hayan Charara, Fady Joudah, and Hosam Aboul-Ela
Special thanks to our Community Partner: The Arab American Educational Foundation
Free Admission
ABOUT THE AUTHORS/DISCUSSANT
Fady Joudah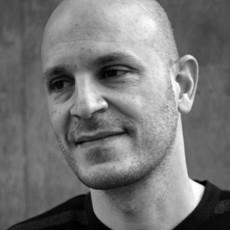 *Photo Credit: Cybele Knowles
Fady Joudah is the author of four collections of poems, The Earth in the Attic, Alight, Textu, and, most recently, Footnotes in the Order of Disapperance. A translator of several collections from Arabic, Joudah has received the PEN Translation Award, a Banipal/Times Literary Supplement prize from the UK, the Griffin Poetry Prize, and A Guggenheim. He lives in Houston and practices internal medicine.
Fady Joudah was also recipient of the Yale Series prize for younger poets.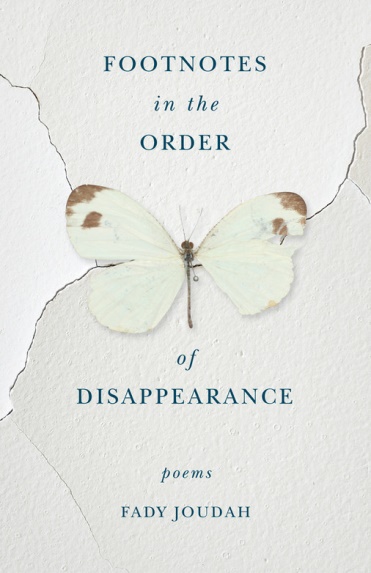 An exquisite and humane collection set to leave its mark on American poetics of the body and the body politic.
In Footnotes in the Order of Disappearance, Fady Joudah has written love poems to the lovely and unlovely, the loved and unloved. Here he celebrates moments of delight and awe with his wife, his mentors, his friends, and the beauty of the natural world. Yet he also finds tenderness for the other, the dead, and the disappeared, bringing together the language of medicine with the language of desire in images at once visceral and vulnerable. A symptomatic moon. A peach, quartered like a heart, and a heart, quartered like a peach. "I call the finding of certain things loss."
Hayan Charara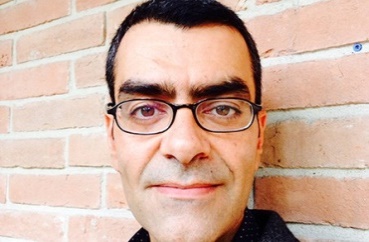 Hayan Charara is a poet, children's book author, essayist, and editor. His poetry books are Something Sinister (2016), The Sadness of Others (2006), and The Alchemist's Diary (2001). His children's book, The Three Lucys (2016), received the New Voices Award Honor, and he edited Inclined to Speak (2008), an anthology of contemporary Arab American poetry. Along with Fady Joudah, he is also a series editor of the Etel Adnan Poetry Prize. His honors include a literature fellowship from the National Endowment for the Arts, the Lucille Joy Prize in Poetry from the University of Houston Creative Writing program, the John Clare Prize, and the Arab American Book Award.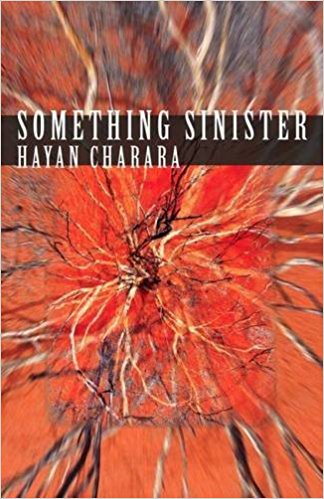 Born in Detroit in 1972 to Arab immigrants, he studied biology and chemistry at Wayne State University before turning to poetry. He spent a decade in New York City, where he earned a master's degree from New York University's Draper Interdisciplinary Master's Program. In 2004, he moved to Texas, where he eventually earned his PhD in literature and creative writing at the University of Houston.
He has taught at a number of colleges and universities, including Queens College, Jersey City University, the City University of New York-La Guardia, the University of Texas at Austin, Trinity University, and Our Lady of the Lake University. He currently teaches in the Honors College at the University of Houston. He is married, with two children.
Hosam Aboul-Ela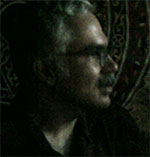 Hosam Aboul-Ela is an associate professor at UH, who teaches courses in postcolonial literature, literary theory, and American literature. His research takes a radically comparative approach, combining exploration of the various fields of transnational studies, postcolonial theory, literature of the Americas, translation studies, and Arab cultural studies. His work examines the point of connection between the literary and the social through the historicization of critical theory. He is the author of Other South: Faulkner, Coloniality, and the Mariátegui Tradition (U of Pittsburgh P, 2007) as well as critical articles appearing in American Literature, Arab Studies Journal, CR: The New Centennial Review, Edebiyaat, MELUS, mfs: Modern Fiction Studies, Mississippi Quarterly, and Rethinking Marxism. He has also translated Voices by Soleiman Fayyad (Marion Boyars, 1993), Distant Train by Ibrahim Abdel Meguid (Syracuse UP, 2007), and Stealth (New Directions, 2014) by Sonallah Ibrahim. His current projects include a book length study of the link between literary culture and empire in the United States from World War II to the present. He is also co-editor with Gayatri Chakravorty Spivak of "Theory in the World", a new publication series translating critical theory from outside Europe and North America. He regularly teaches English 3301, 3365, 7369, and 8386, and is among the founding faculty of the graduate certificate programs in both translation studies and empire studies.
---
All events are held at the Arab American Cultural and Community Center, 10555 Stancliff Road, Houston, Texas 77099
Unless indicated as ticketed, events are free and open to the public, but registering (RSVP) is required so we can plan accordingly.
For more details or questions please contact the ACC at 832-351-3366 or email membership@acchouston.org
Special thanks to our
- Community Partners: The Arab American Educational Foundation