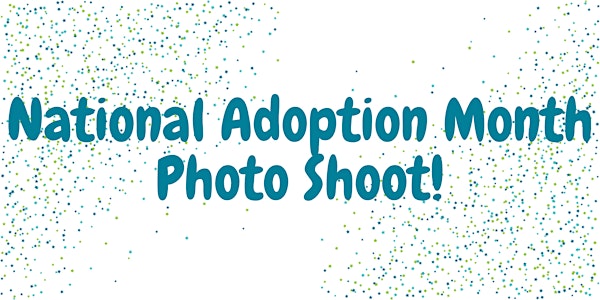 National Adoption Month Photo Shoot!
Delaware's Interagency Committee on Adoption is partnering with local photographer Chris Rainey to honor National Adoption Month.
About this event
Families, in honor of National Adoption Month this November we would like to offer this fun photo shoot opportunity. The family portraits are free! There will be two available photo shoot days for interested families to capture special memories.
Please sign up (choose a ticket) for either of these dates. We will follow up with you to coordinate:
Saturday, October 3, from 9-11 a.m. at Glasgow Park, 2275 Pulaski Highway, Newark, DE 19702. Meet at the playground.
Saturday, October 17, from 9-11 a.m. at Silver Lake Park, 300 Washington St.,Dover, DE 19901. Meet at the playground.
**Please wear a face covering and practice social distancing.**