Description
Nathan Angelo 9:00 pm

In the ever-changing landscape of modern pop, Nathan Angelo shines as a refreshing alternative, embracing the classic elements of popular music and celebrating the backbeat of American tradition. As the revival of music in the 60's and 70's brought together the heritage of the Great American songbook, the flair of jazz and heartache of the Delta blues, Angelo integrates these forms into his own music with great ease and delight. Like many Motown and Stax artists, Angelo's musical craft was cultivated at a young age in the pews and platform of the church. It was there that he first witnessed the power music had to transport people beyond their present experiences.
As a seasoned performer, Angelo has captivated audiences across the country with his tight band and high-spirited live show, selling over 30,000 albums along the way - an impressive feat for an independent artist. Fans of Nathan Angelo recently rallied to fund his latest project on Kickstarter with totals reaching 10K over the projected goal. The new album began with a creative vision rooted in Angelo's love of classic soul and R&B. His dream was to create an original record that brought listeners back to the infectious, danceable sounds of the era.
Out of the Blue (Sept. 2013) channels the vibe with success, featuring fresh, amusing songs with sounds reminiscent of Marvin Gaye, Jackson 5, Stevie Wonder and Otis Redding. In order to capture the energy of the live show, Angelo and his band spent two days in the world-famous Quad Studios in Nashville recording analog onto 2" tape. The project incorporates the signature "call and response" singing style common to Motown as well as the distinct orchestration: horn sections, strings, guitars, snaps, claps, tambourine and the unforgettable keys. To complete the aesthetic, Angelo's breathtaking falsetto and honest, quirky and charming songwriting reach surprising new heights, satisfying listeners with an all-around experience of nostalgia, energy and emotion. The timeless and unique artistic direction of this record coupled with its phenomenal execution and production allow Out of the Blue to emerge as Angelo's most exquisite work to date.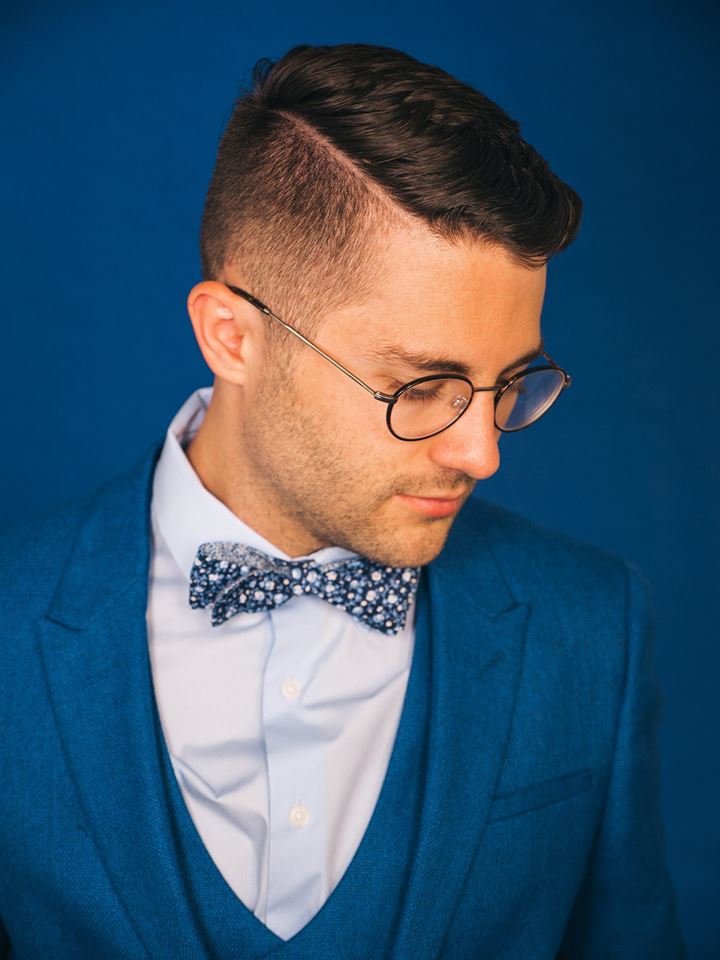 Bryce Merritt 8:00 pm
Bryce Merritt is a soulful pop singer whose powerhouse vocals, honest lyrics, and quirky charisma set him apart from the crowd.
An Oklahoma native, Bryce discovered a knack for songwriting and performing from a young age, eventually immersing himself in a catchy pop sound that resonates deeply with both him and his audiences. After establishing his presence and fanbase in and around Oklahoma, Bryce ventured to Nashville, where he graduated from Belmont University's Commercial Music program, gaining a musical maturity that elevated his singer-songwriter sound to new heights.
Bryce released his debut full-length album The Simplest Thing in 2014 - a collaboration with Grammy-winning producer Andy Hunt. Following the release of The Simplest Thing, Bryce began taking his talents on the road, charming audiences from coast to coast with his style, unstoppable voice, and endearing stage presence.
Drawing inspiration and influence from the likes of Justin Timberlake, Stevie Wonder, and John Mayer, Bryce's music boasts infectious groove and showcases his vulnerable songwriting, simultaneously creating an intimate connection with audiences and leaving them no option but to dance. Versatile in his musical ability, but always true to himself, Bryce is bringing a fresh soul-pop blend to the scene that you won't be able to get out of your head.
CHROMA:II will be released July 2017. Click here to listen to his latest release, CHROMA: I.