Get your dance moves ready for this rockin' rootsy, bluesy, funky show!
About this event
Tickets on sale now for Nate Myers and the Aces with special Guests Hall Williams Band!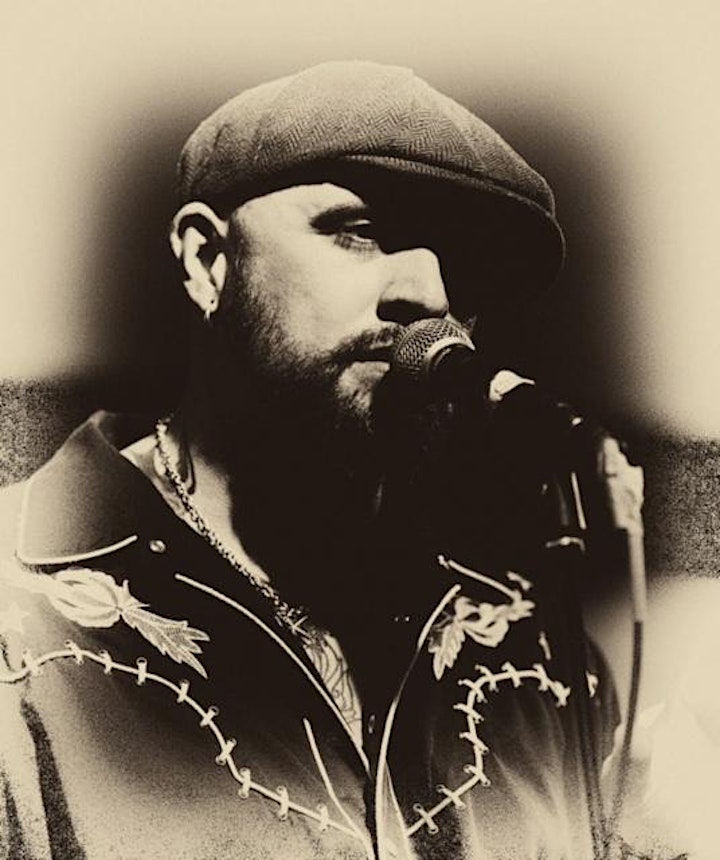 Nate Myers has played over a thousand shows and recorded five studio albums in the last seven years. He's opened for international and national touring acts like Cheap Trick, Kansas, Kenny Wayne Sheppard and G. Love, just name a few.
Nate and his band play roots, funk, and blues originals as well as some covers, always with a focus on engaging and entertaining the audience. In fact, Handy nominated blues artist E.G Kight once stated, "Nate is very entertaining and a joy to watch and listen to on stage; he's quite the talent."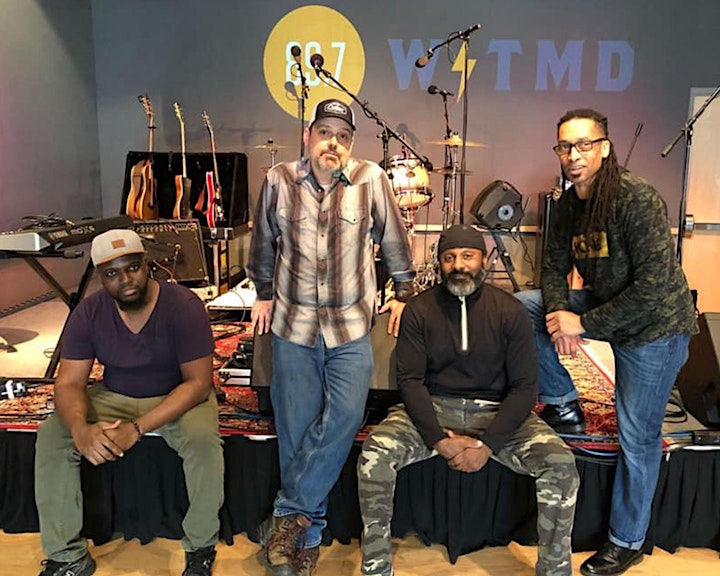 When asked how to describe his music Hall Williams loves to tell a story about how it was once described to him. "Sparkly" Upbeat, Positive, Roots, Real; thus, a genre, and a band were born.
The Hall Williams Band is based in the Baltimore-Washington metropolitan area. The band's namesake, Hall Williams, is a longtime guitarist, mandolinist, and songwriter originally from Vermont. His influences span a multitude of genres, and a lifetime of musical experiences.
Williams draws from a wide range of subject matters; from rambler stories about peace and love to drug abuse and heartache. His gift lies in his ability to make every song feel positive. The difficult subjects in Williams' lyrics are not accompanied by dark and dreary melodies. They are not meant to deepen the depression or drag us down. Their timbre is meant to show us that even dark subjects can be approached in a positive manner. They are designed for us to take in the darkness of the message and transform it into a positive energy force to drive us forward.
The music itself combines elements of Funk, Jazz, Rock, Roots, Bluegrass, and experimental improvisation. The best word to describe the Hall Williams Band's music is "uplifting" in every sense of the word.
Advance: $10 +taxes/fees
At the door: $15
21+ We card. Please bring your valid photo ID.
Doors at 7
Show at 8
The floor offers an up-close view from the floor of the Listening Room, and the upstairs mezzanine offers a spot overlooking the floor.
Grab food before the show:
Make a reservation for the Tavern or the covered patio for dinner ahead of the show. Or walk-in and grab a spot at either of the 2 bars in the Tavern, or a table on the open-air patio. https://www.englewoodhershey.com/reservations