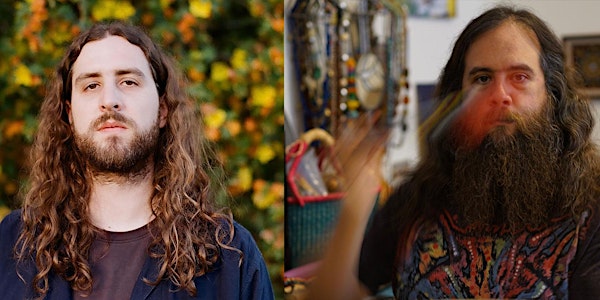 Nate Mercereau feat. Carlos Niño & Friends
ALL AGES
Noise Pop 30 & SFJazz Present
Nate Mercereau feat. Carlos Niño & Friends at Joe Henderson Lab
When and where
Location
SFJAZZ Center 201 Franklin St San Francisco, CA 94102
Performers
Headliners
More Performers
About this event
Noise Pop 30 & SFJazz Present:
Nate Mercereau feat. Carlos Niño & Friends at Joe Henderson Lab
7:00PM SHOW
8:30 PM SHOW
$25 | $30
Guitarist, composer, and musical polyglot Nate Mercereau brings his explosively creative solo project to the Joe Henderson Lab, performing music from his latest How So Records release SUNDAYS, in collaboration with the group led by cutting edge beatmaker and percussion guru Carlos Niño.
Known widely for his production, performance, and writer/arranger work with the likes of Jon Batiste, The Weeknd, Lizzo, Jay-Z, Shawn Mendes, Terrace Martin, and Leon Bridges, the Los Angeles-based Mercereau steps to the fore with SUNDAYS, his second solo release and an album with its genesis in the improvised Sunday livestreamed concerts he gave in 2020 at the height of the COVID lockdown.
Marked by open, flowing melodies (often produced by guitar synthesizer) and spacious, near cinematic soundscaping that evokes the electronic fantasias of Vangelis and classic ECM-flavored fusion in equal measures, SUNDAYS showcases the leader's virtuosic instrumental approach, balanced masterfully by the deeply evocative textures provided by Niño and his cohorts.
Described by Pitchfork as "one of the earliest artists to infuse hip-hop with new-age spirituality and cosmic-jazz atmospheres", Niño has led his ever-evolving group since 2008 and is a protean multi-instrumentalist, composer, music consultant, DJ, and poet. He hosted the highly influential KPFK radio show Spaceways Radio for fifteen years, and has worked with Cut Chemist, Miguel Atwood-Ferguson, and Dwight Trible.