NASW-Alabama Southern Region Networking Event

Tuesday, September 25, 2018 from 5:30 PM to 7:30 PM (CDT)
Event Details
NASW-Alabama Chapter's Southern Regional Representative, Chalisse Peltier is pleased to extend a personal invitation for you to attend this special networking event!  Come out and take advantage of the opportunity to meet Chalisse, to learn more about NASW-Alabama Chapter, and to make connections with other social work professionals in the area.  Chalisse has planned a special evening, which will include the opportunity to earn 1 Free CEU !!!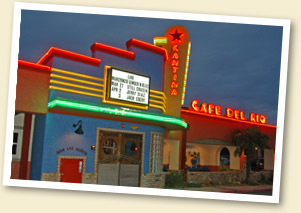 Topic of the Evening:
Working with Patients / Caregivers Dealing with a Life Threatening Illness
 Objectives:
1. Participants will be able to identify 3 stages of Kubler-Ross's Death and Dying.
2. Participants will be able to identify 2 techniques to utilize to encourage open communication.
3. Participants will be able to identify 2 clinical dx and treatment options working with this population.
4. Participants will be able to list 3 active communication techniques.

About the Trainer:
Edgar Guedry, LCSW-BACS, ACSW, ACHP-SW
Edgar has been a social worker for the past 29 years working with hospice and home health. He has spoken at several state, national, and regional conferences in various states on topics such as Death and Dying, Ethics, Grief, Stress, Chronic Pain, Debilitating Illness, Anxiety, Depression, Hospice, and Home Health, etc. He has been an Administrator of HH and Hospice and owned several hospice agencies for 10 years before becoming a consultant for hospices. He is now Vice President of St. Joseph Hospice over 20 offices in Alabama, Mississippi, Louisiana, and Texas. He is a current board member as VP of NASW-LA and has served on the board for approximately 15 years with 2 terms as President. He has chaired the NASW-LA annual conference committee for 10 years and also volunteers for Louisiana Hemophilia Foundation and served on their board and on the National Board of HFA. He has participated in several committees with the LA State Board of Social Workers.
When & Where

Cafe' del Rio
1175 Battleship Parkway
Spanish Fort, AL 36527


Tuesday, September 25, 2018 from 5:30 PM to 7:30 PM (CDT)
Add to my calendar
Organizer
The Alabama Chapter is constituted to advance the purposes of the National Association of Social Workers in Alabama and to encourage and facilitate participation by all members.  It is a basic administrative unit of the National Association of Social Workers, Inc.  NASW works to enhance the professional growth and development of its members, to create and maintain professional standards, and to advance sound social policies.
The program of the Alabama Chapter shall be related to the basic goals of the National Association of Social Workers, Inc., taking into consideration the special needs and interests of the members within the Alabama Chapter.