NASW Alabama Social Work Appreciation - Screening - Collateral Beauty

Friday, March 31, 2017 from 5:30 PM to 8:30 PM (CDT)
Event Details
2017 NASW - Alabama Social Work Appreciation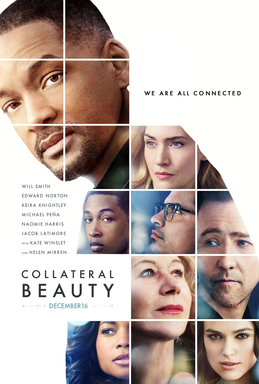 Retreating from life after a tragedy, a man questions the universe by writing to Love, Time and Death. Receiving unexpected answers, he begins to see how these things interlock and how even loss can reveal moments of meaning and beauty.
Director: David Frankel
Writer: Allan Loeb
To Say "Thanks" and Express Gratitude to Alabama Social Workers
~ What To Expect ~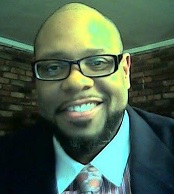 Stephan Idris Mambazo, LICSW-PIP
Dialogue Facilitator
With more than 30 years experience in the helping professions, Stephan "Idris" Mambazo is nationally recognized as a human rights advocate, clinical social worker, educator, writer, and public/motivational speaker. Stephan utilizes his diverse experiences in public and community service, combined with his personal survival from tragedy. A former fire fighter –EMT, police department chaplain, licensed social worker, public health worker, and disaster response volunteer, Stephan has experienced human suffering and tragedy in ways few have. It is these experiences that drive him to advocate for human rights,  especially for those affected my police abuses of power, racial/sexual discrimination, and social stigma and institutional/organization discrimination. He is a nationally sought after public and motivational speaker for numerous radio and podcast shows, major corporations such as Gilead Sciences.
An educator, Stephan has been a guest lecturer and adjunct faculty for the Medical College of Pennsylvania, University of Alabama, Auburn University, Alabama State University, Miles College, and Tuskegee University. He has consulted on national and local policy issues for numerous state and municipal governments, as well as the Republic of South Africa. A graduate of the National Transportation Safety Board Training Academy, Stephan has consulted on utilizing safer law enforcement strategies when dealing with multi-cultural and functional needs populations with the FBI, US Department of Homeland Security, Alabama State Police, Alabama National Guard, and numerous municipal and university police departments throughout Alabama, as well as being involved in the federal response to highly publicized national active shooter events. His challenge of law enforcement use of force, and advocacy for victims is clear in his article Blue on Black Violence in the City of Brotherly Love, featured in Crisis Magazine.
With a practice focus on grief/loss and trauma, himself having lost his father and elder brother to murder, Stephan brings experience, knowledge, skills, and passion to the work this compassionate man of faith believes he was born to respond to. He is in private clinical practice in Montgomery, Alabama, and is currently working on his first book.

~ Enjoy Networking With Other Social Workers ~
~ Watch an Award Nominated Movie ~
~ Engage in Relevant Dialogue on Practice Issues ~
3 Free CEUs Awarded
Join Us!  We Look Forward To Seeing You...
When & Where

600 S Court St
600 South Court Street
Suite 460
Montgomery, AL 36104


Friday, March 31, 2017 from 5:30 PM to 8:30 PM (CDT)
Add to my calendar
Organizer
The Alabama Chapter is constituted to advance the purposes of the National Association of Social Workers in Alabama and to encourage and facilitate participation by all members.  It is a basic administrative unit of the National Association of Social Workers, Inc.  NASW works to enhance the professional growth and development of its members, to create and maintain professional standards, and to advance sound social policies.
The program of the Alabama Chapter shall be related to the basic goals of the National Association of Social Workers, Inc., taking into consideration the special needs and interests of the members within the Alabama Chapter.