NASP luncheon with James Springer: "ALL IN Communication"
Description
NASP is excited to have James G Springer CHt. as our guest speaker for our first luncheon of 2016. Reserve your spot now and kick off your new year with some great networking and some insightful information .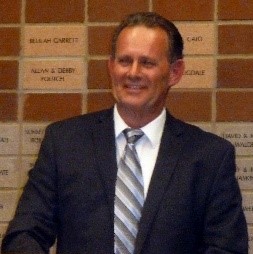 James G Springer CHt.
Certified Body Language & Deception Detection Expert
Speaker / National Trainer / Consultant
James is a speaker, trainer and consultant in the area of verbal/non-verbal communication. As a Communication trainer, speaker and consultant James focuses on what he refers to as "ALL IN Communication".
"ALL IN Communication" concentrates on the four critical aspects of effective communication, which are; Mind, Body, Voice & Language (Words). By learning to bring these four aspects into congruence, professionals are empowered as communicators to effectively get their message across persuasively and influentially.
James is a one of only a very few professionals in the United States who are Certified to train the BLAST™ Deception Detection Certification Course. BLAST™ is one of the most accurate, scientifically based deception detection methods on the market today, and he offers many speaking and training programs based on this amazingly accurate means by which to detect deception.
James is a Certified Body Language and Deception Detection Expert, Micro Expressions Practitioner, Consulting Hypnotist, Neuro Linguistics Programming Master Practitioner and Master Life Coach, as well as, a highly skilled Personality Assessment Practitioner. Additionally, he has 30 years' experience managing and owning sales organizations.
This diverse experience gives James an unusual if not unique skillset, which allows him to share a type of training and consulting that goes far beyond typical business Coaching / Training.
James offers a variety of speaking, training and consulting services. As a speaker he is available for a 15 minute "Coffee Break" speech, the 1 hour "Power Lunch", and a 3 hour "Truth Advantage" Seminar. Additionally, James is available to Emcee your Charity, Civic or Business event, as well as, convention breakout sessions. He also offers 1, 3 and 5 day Advanced and Certification training seminars, as well as, Consulting Services.

You can book James or learn more about the products and services he offers by contacting him at 615-388-1389, or e-mail james@allncom.com with the specifics of your request.

---
And, please remember to bring a food item to donate for Second Harvest Food Bank of Middle Tennessee. Most needed items include canned fruits and vegetables, canned meats (chicken and tuna), peanut butter, cereals and pasta.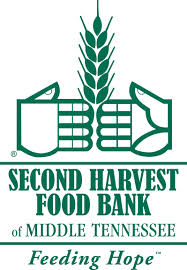 For more information about the event please contact Todd Wiggins at todd@toddthelender.com or 615-554-1983.