Nashville, TN - Green Cleaning with Essential Oils

Monday, June 23, 2014 from 6:30 PM to 7:30 PM
Event Details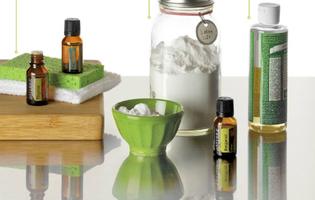 Essential Green Cleaning – Essential Oils at Work for You
YOU CAN DETOXIFY YOUR HOME by replacing the toxic and poisonous cleaners you've been using with SAFE & EFFECTIVE alternative natural cleaners!
ELIMINATE THE WORRY of children finding, drinking, touching the toxic chemicals in most household cleaners – you won't need them again!
SAVE MONEY as these alternatives last longer, and you'll need fewer of them.
From essential oils to items probably already in your pantry, you'll go home with recipes, instructions, and ideas galore. Your home will be fresh and clean, with no more guilt of chemical exposure in your home environment.
Taught by Green Smoothie Girl Senior Coach Apprentice Courtney Conley and Health Coach JoAnna Holt
Location Atmalogy, 2320 West End Ave. Nashville
 Monday, June 23 at 6.30pm
Contact JoAnna Holt @ 
Joanna.doterra@gmail.com
615-417-2506 
We look forward to seeing you there!
**
Attention EXISTING
doTERRA IPC's
: 
Our classes are designed to educate GSG guests who have not yet been introduced to the healing power of essential oils, as well as existing IPC's from the GSG team. Our classes are private events, despite ticketing on Eventbrite. They are hosted by a GSG coach who has expended significant time and expense. This coach is well trained and will teach her audience how to take their healthcare into their own hands. Additionally, she will show the audience many perks exclusively available to the GreenSmoothieGirl team – which include ticketing classes on the high-traffic GSG site, nationally advertised classes, and more. The Green Smoothie class taught by Robyn is free and everyone is invited, but please respect the coach's investment who is planning this class.