Description
Come play tabletop board games with
us all day on Saturday April 29th.
This is an all ages event. Admission is free. Lunch is free for the first 200 people.
Donations will be accepted towards future events like this one. Any attendee donating $15 or more will receive a Nashville Tabletop Day t-shirt. Shirts will only be given out at the event.
Nashville Tabletop Day is a celebration of board gaming in conjunction with International Tabletop Day. Nashville Tabletop Day brings together people from all over Nashville and the Southeast to game and have fun in a safe, inviting environment. Browse our library of nearly 400 games including games like Splendor, Carcassonne, Ticket to Ride, Settlers of Catan, or bring yours to share with new friends and old.
Last year's event sold out, with over 160 people in attendance. This time we're hoping to double that number. Don't miss out on this once a year event. Get your tickets today!
All levels of experience welcome.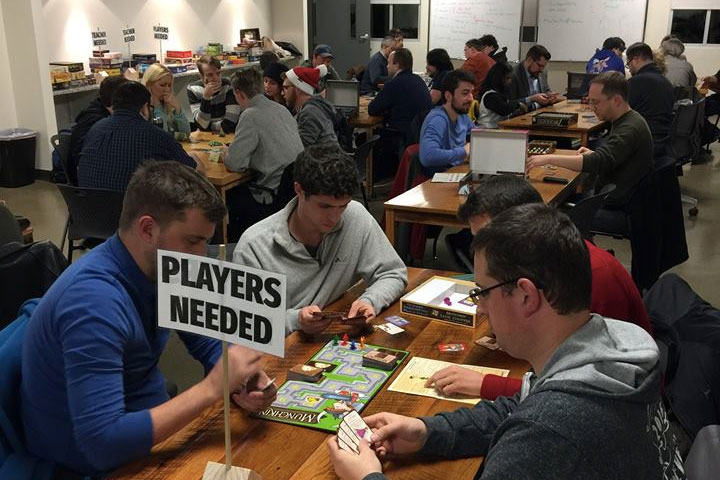 ---
If you would like to sponsor Nashville Tabletop Day or volunteer for this event, visit http://www.nashvilletabletopday.com/ for more information.

Admissions - Admission to Nashville Tabletop Day is 100% free, but we will be accepting donations to help support Meeple Mountain. Attendees contributing $15 or more will receive a free shirt. 10% of all donations will be given to the Nashville Public Library in thanks for their sponsorship of the event. There might be a small number of shirts for purchase at the event, subject to availability.
Where should I park? - The Nashville Public Library is attached to a parking garage which offers free parking for up to 90 minutes with validation inside the library facilities. Parking maxes out for the day at $8. This is a public lot and availability will be first come first serve.
Will I need my ticket? - Printed or digital tickets should be shown at the door so that we can check attendees in and keep track of head count.
Food / Drinks - Nashville Tabletop Day will be providing lunch for 200 people. Lunch will arrive around noon and will be on a first come/first served basis. Attendees may bring their own snacks/drinks.
Children - As with all attendees, our goal is that children and their parents have fun while respecting the enjoyment of others. Children under the age of 10 must always be accompanied by a parent or legal guardian; minors age 10-17 must have a responsible guardian present at all times.
Harassment - Don't harass the other guests. If you're being harassed by a guest, please let a staff member know immediately and we will handle it. The full harassment policy can be found at http://www.nashvilletabletopday.com.
Prizes - Door prizes will be announced at 1pm, 5pm, and 9pm. Each attendee will receive a ticket. We will randomly draw one ticket for each prize given away. Attendees must be present to win, and must show their ticket to claim their prize. Once a ticket has been drawn, it will be removed from all subsequent door prize drawings (that is, attendees may only win one door prize per ticket). If a ticket is drawn and the attendee is not present, the ticket will still be eligible for future drawings. Play to Win prizes will have their own indoividual rules.
Alcohol / Smoking (vaping)- Alcohol or smoking are not allowed on premises.
Sportsmanship - Don't be a jerk.
Lost Items/Theft - Nashville Tabletop Day, Meeple Mountain, and Nashville Public Library are not responsible for any lost or stolen property.

Can I bring my own games? - Absolutely! Even with a library of almost 400 games, we'll never have everything people want to play. Bring your own games to share, or put them in the "do not disturb" area and keep them set aside for your own use.
Who is running this event? - Nashville Tabletop Day is managed by Meeple Mountain, a board game news and reviews website based in Nashville. The event is hosted by Nashville Public Library.
Can I volunteer for Nashville Tabletop Day? - Absolutely. You can find more information about volunteering at http://www.nashvilletabletopday.com.
Are you looking for sponsors for Nashville Tabletop Day? - Totally. You can find more information about volunteering at http://www.nashvilletabletopday.com.
Where else can I game in Nashville? - Certainly! Meeple Mountain hosts a Game Night on the 3rd Thursday of every month. A number of other groups host board gaming events as well. You can find out more information on the Meeple Mountain Nashville gaming directory page.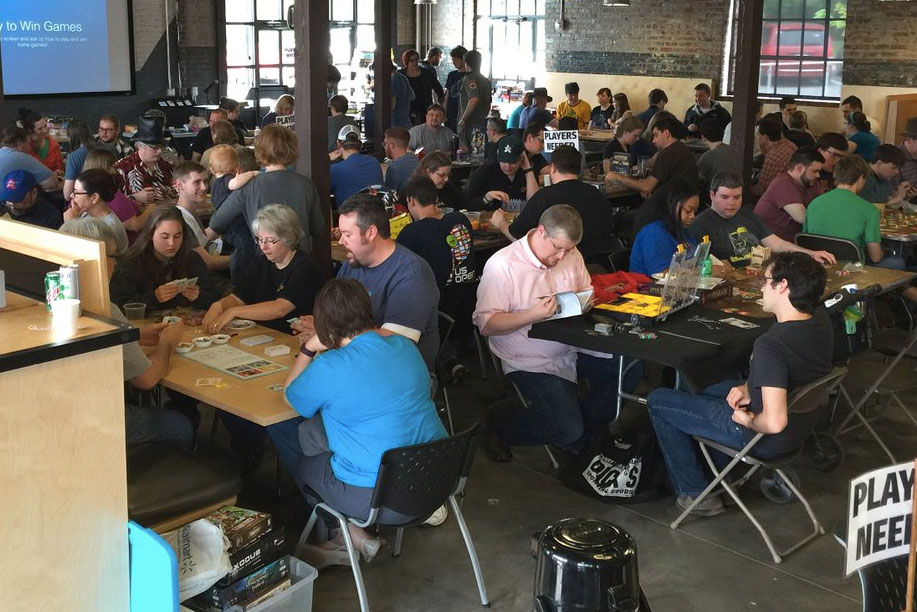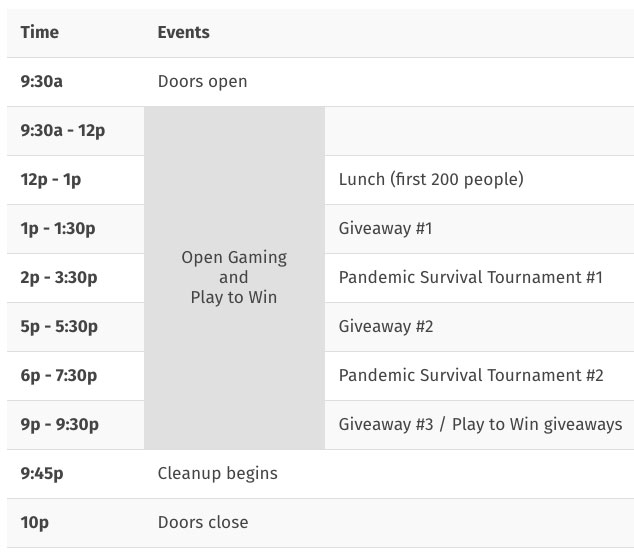 The game library for Tabletop Day will be open to all and will include hundreds of board games, card games, dice games, and kids games. To check out a game from the library, you'll need to leave personal identification until the game is returned. Feel free to bring your own games to the event.