About this Event
Calling all songwriters! Sweetwater invites you to join us for an inspiring day full of learning, music, and conversation with Nashville-based songwriting instructor Denny Sarokin. Denny will combine two of his most sought-after songwriting workshops — "Make Your Guitar Your Co-writer" and "Songwriting in 3D" — into one value-packed event, where you'll learn how to supercharge your writing and performing skills and tell stronger stories through your music. Attendees will also get a chance to workshop their own songs for group or one-on-one critiques! Then stick around after the session to do some networking and co-writing, and take part in a special open mic night for all attendees.
MORNING SESSION:
Make Your Guitar Your Co-writerYour guitar should be more than your instrument — it should work alongside you and inspire you to create new melodies, rhythms, and arrangements. In this portion of the workshop, Denny breaks down the techniques of classic singer/songwriters and studio musicians into hundreds of hot licks, cool tricks, and great grooves!
AFTERNOON SESSION:
Songwriting in 3DSongwriting is about communication. A great song should bridge the distance between the writer's visual and emotional impressions of the world and those of the listener. This workshop will help you give shape and depth to your songs and will include a Q&A about publishing, alternate song placement, the current state of the music business, and more!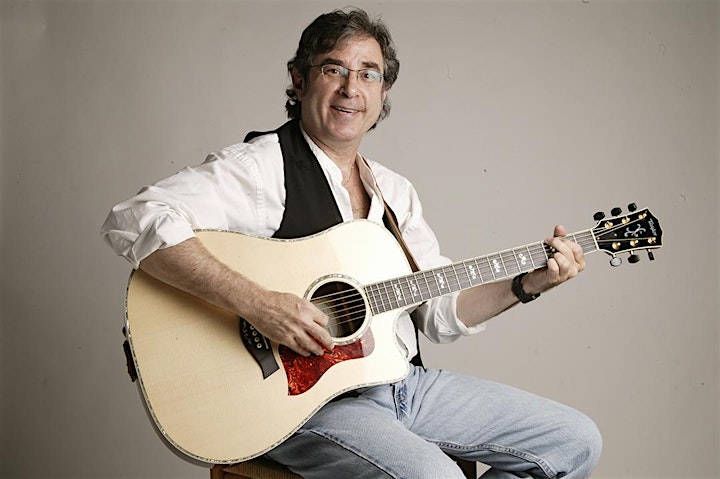 ABOUT DENNY SAROKIN
Denny is one of Nashville's premier guitar instructors. His best-selling DVD, LICK*TIONARY — The Songwriter's Guide to GREAT Guitar, is a powerful tool for supercharging your guitar performance and songwriting skills. Denny has worked as a song consultant and mentor for Nashville Songwriter's Association International, Tennessee Songwriter's Association International, and he has taught guitar and songwriting workshops for National Guitar Workshops, Truefire Instructional Network, and Camp Jam. His e-book, Songwriting in 3D, will be available in early 2020.
Performers
Date and Time
Location
Refund Policy