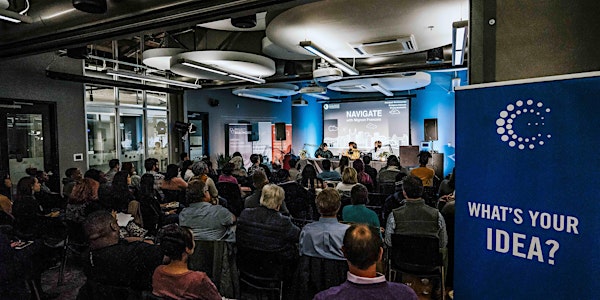 Nashville Podcast Day: Bringing Your Podcast to a LIVE Audience
When and where
Location
Nashville Entrepreneur Center 41 Peabody Street Nashville, TN 37210 United States
Description
Nashville Podcast Day is back! Our regular scheduled meetup has partnered again with Craft Content for this year's Nashville Content Week. Wednesday, April 10th we'll host attendees of Nashville Content Week for a panel themed around "bringing your podcast to a LIVE audience."
We'll hear from Emily Siner of WPLN to share how their live events (Podcast Party, which adapts each of their podcasts to the stage; Movers & Thinkers, which is a live taping for a podcast and Neighbors House Party, which is a social event tied to a podcast) engage audience in the most authentic way possible. We will also feature Bliss Cortez, Producer of The Moth Nashville shows along with Brynn Plummer, cohost of Navigate the Nashville Entrepreneur Center's new podcast. Panelists will share their stories, along with giving their best advice for planning live podcast events (marketing, user experience, etc). Panel moderated by Clark Buckner.
Sponsors for April:
Get your ticket and stay tuned for more sponsors and updates!
---

Parking details
Upon your visit to the Nashville Entrepreneur Center (EC)... please park in the gated lot. Be sure to get a ticket from the machine at the gate as you're entering the lot and bring it into the building with you. Upon arriving at the EC grab a validation sticker at our check-in station.
About the Nashville Podcasters
Welcome to an intentional community gathering -- together we build momentum towards serving and helping one another grow in the medium we all love and believe in… Podcasting! We meet every 2nd Wednesday night of the month 6pm (except December). Registration is free, open to any podcaster (or those considering podcasting)... invite any other podcasters you know in the area, please! ...and If you haven't already, join our newsletter at NashvillePodcasters.com and jump into our Facebook group!
Special thanks to our venue host, the Nashville Entrepreneur Center (check out their new podcast... Navigate)! Special thanks to our community sponsor Relationary Marketing.