Nashville Girl Geek Dinner with sponsor, Takl :: Two Dimensions of Quality in Creating Scalable Software Products

Wednesday, November 29, 2017 from 6:00 PM to 8:00 PM (CST)
Event Details
November 29th, 2017, Nashville Girl Geek Dinner will join our sponsor, Takl, for a series of lightning talks and presentations describing the journey this young start-up has been on since launching in July of 2016. In just over a year, Takl has expanded it's unique app-based mobile platform connecting providers and users for on-demand home services to over 420 cities across the country and has over 5,000 local home service providers.
With their rapid growth and expansion, the need for a high performing and scalable solution has been critical. Join us as members of the Takl engineering team guide us through:
Two Dimensions of Software Quality
Performance:  Having an application that can grow, scale and perform is critical to the success of any software company.  Come learn some tips on things developers should keep in mind when building applications to perform at the highest level. Learn how Takl has incorporated a "Brain Dead Performance" checklist and it's impact.
Quality and Testing:  In the beginning, Takl ensured they had high unit test coverage and functional UI test coverage to build and deploy their application. They thought this was enough.  Not the case! Come hear Takl's journey in understanding how the testing strategy is having to evolve as the complexity of the application evolves, what goes into developing this strategy and what will testing look like for them moving forward.  

6:00-6:30  Networking/ Appetizers
6:30-7:30  Lightning Talks/ Roundtable Conversation
7:30-8:00  Networking/ Clean-up
Parking Instructions:
Takl has a parking lot located on the backside of the building. There will be a door to enter the building from the backside as well, and this is where you will come into the building.
Our Panelists: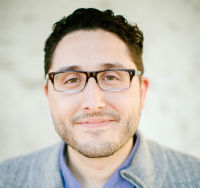 Pete Peltier, VP of Technology
Pete started his tech career back in ye olden days of 2004 as a mainframe and web programmer in Lansing, Michigan. He has managed projects, people, and products for more than a decade now, working with technologies from biometric .Net desktop programs to email and social media marketing web apps to his current role as VP of Technology at Takl, a mobile app tech startup headquartered right here in Cool Springs.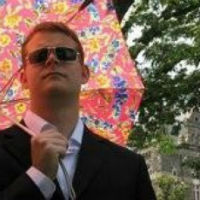 Charles Smith - Lead Web Developer (Ruby on Rails)
Charles has been breaking computers since age 3. He later learned to write bug filled code. Learning is a lifetime long process and he now enjoys making software break faster and more efficiently than ever before.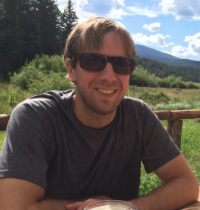 Charles Faquin - iOS developer
Charles Faquin, known at Takl as 'Charles the First," "Charles I", or "the Good Charles," resides in East Nashville, but is a native of Memphis, TN.  He received a bachelor's degree in Spanish from Sewanee: University of the South and earned a J.D. from Loyola University New Orleans College of Law.  After practicing law for 7 years in the Nashville area, Charles decided to pursue a career in something he truly enjoyed: software development.  He joined the Takl team in February 2017 as an iOS Engineer.  The iOS team uses XCode (Apple's IDE) to maintain the Takl code base, which is primarily written in Swift. Charles is the reigning Takl Ping Pong Champion! When not learning about software, he enjoys cooking, walking the dog and whiffle ball.
Have questions about Nashville Girl Geek Dinner with sponsor, Takl :: Two Dimensions of Quality in Creating Scalable Software Products?
Contact Nashville Girl Geek Dinner
When & Where

Takl
307 Southgate Court
Brentwood, TN 37027


Wednesday, November 29, 2017 from 6:00 PM to 8:00 PM (CST)
Add to my calendar
Organizer
Nashville Girl Geek Dinner was founded in 2013 by Kristin McKinney and Rachel Werner with a goal of creating a space, where women who were curious about software and technology, could come to learn, be inspired, and network with other like-minded individuals.  

Our incredible sponsors are an important part of this equation. Sponsors are asked to provide heavy appetizers and beverages for our guests, as well as actively participate in creating content that will provide education, insight, and inspiration! We work with our sponsors collaboratively to identify women and men in your organization to talk about your areas of expertise, your lessons learned, what's on the horizon, and any other topic we feel makes sense. We also want to provide our organization as a viable place for you to identify talent! We have amazing women, and men, who join us monthly, so the more we come together to share, the more everyone can benefit!
Want to be Notified of Future Nashville Girl Geek Dinners?
Email Kristin at nashvilleggd@gmail.com and we can add you to the distribution list.

Want to SPONSOR a Future Nashville Girl Geek Dinner?


Email Kristin at nashvilleggd@gmail.com for more information.