Nashville Girl Geek Dinner with Sponsor, Built Technologies - Product Features, Learn One Company's Process

Wednesday, October 25, 2017 from 6:00 PM to 8:00 PM (CDT)
Event Details
Join us October 25th for a night of networking, inspiration, learning, and fun with our sponsor, Built Technologies!
Software requires constant improvement to stay current and ease the lives of its users. Even the smallest feature asks, like making files easier to upload or large feature asks such as a massive notification system that automatically updates users when anything happens in the system, have to be evaluated through the same process.
Members of the Built team will lead us in a series of Roundtable Discussions helping us understand the lifecycle of a new feature from introduction to customer implementation.
How Built determines which of these features should be done and which offer the most value?

How can processes help to streamline the implementation of these features?

How Built ensures the feature actually works before release?

How Built Technologies takes an idea from conception to releasing to the world?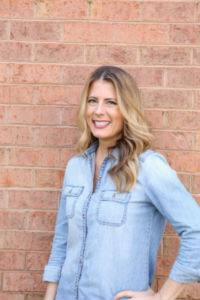 Paige Collins, VP of Client Services
When clients decide to adopt a new software, apprehension is high as people generally don't love change, even if it will have a hugely positive impact. This is where Paige and team come in. Paige's passion is making people's day-to-day life easier all the while making them look like rockstars to their bosses and customers. Paige's team ensures complete client success, from initial kickoff through full on-boarding and implementation of Built's SaaS application.
Paige has over 15 years of Client Service experience in a variety of industries from consumer goods to entertainment to technology. She graduated from Vanderbilt University but cheers on the Hogs and USC Trojans.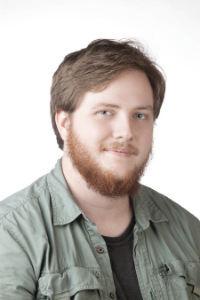 Sam Phillips, Junior QA Engineer
I'm a Junior QA Engineer here at Built. Currently, most of my daily activities involve creating manual regression test scripts (and managing the data for those tests) to ensure that none of our app's existing functionality breaks with new releases. When I'm not doing that, I'm usually acceptance testing code submitted by our developers as part of the release process to ensure that it meets the acceptance criteria for their ticket and doesn't break anything.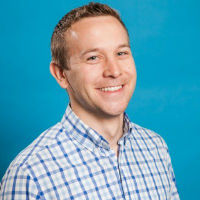 Kyle Ludvik, Product Manager
Kyle first cut his teeth in product while at Ramsey Solutions where he led a business unit and was responsible for re-creating a product category as a team of one. Since then he has been trying to create products that customers love while satisfying business demands. He is currently a Product Manager at Built.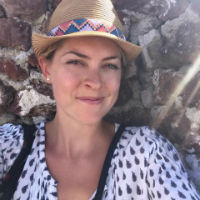 Rachel Werner, Software Developer
Rachel Werner, Application Engineer at Built Technologies, focuses her work on the backend API. The API is the layer of software that enables our customer facing apps and other external companies to access the data they need to manage their construction loans. Rachel graduated from Nashville Software School 3 years ago and helped to establish the Nashville chapter of Girl Geek Dinners.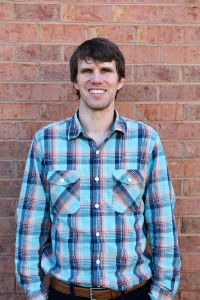 David Dean, Lead Software Developer
My role here at Built is unofficially termed "Dean of Engineering", I hope to highlight my love of puns as well my passion for helping facilitate others in building great things.  I have been involved with technology startups for over 15 years, focusing on system and platform architecture and love learning something new every day.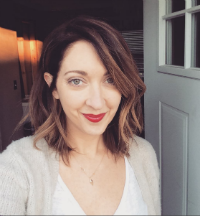 Becka Blackburn, Scrum Master
Becka entered the tech space in 2011 as a Product Manager helping build native mobile applications for clients such as CNN, The Washington Post, and Showtime Network. During that time, she saw the glaring need for someone to advocate for both the people and processes in engineering teams, which lead her to Agile methodologies and the role of Scrum Master. She currently serves as Scrum Master for the two product development teams at Built.
When & Where

Built Technologies
624 Grassmere Park
Suite 16
Nashville, TN 37211


Wednesday, October 25, 2017 from 6:00 PM to 8:00 PM (CDT)
Add to my calendar
Organizer
Nashville Girl Geek Dinner was founded in 2013 by Kristin McKinney and Rachel Werner with a goal of creating a space, where women who were curious about software and technology, could come to learn, be inspired, and network with other like-minded individuals.  

Our incredible sponsors are an important part of this equation. Sponsors are asked to provide heavy appetizers and beverages for our guests, as well as actively participate in creating content that will provide education, insight, and inspiration! We work with our sponsors collaboratively to identify women and men in your organization to talk about your areas of expertise, your lessons learned, what's on the horizon, and any other topic we feel makes sense. We also want to provide our organization as a viable place for you to identify talent! We have amazing women, and men, who join us monthly, so the more we come together to share, the more everyone can benefit!
Want to be Notified of Future Nashville Girl Geek Dinners?
Email Kristin at nashvilleggd@gmail.com and we can add you to the distribution list.

Want to SPONSOR a Future Nashville Girl Geek Dinner?


Email Kristin at nashvilleggd@gmail.com for more information.