Nashville Girl Geek Dinner || Sponsor: Change Healthcare - Design Thinking...
Description

Nashville Girl Geek Dinner Invites you to an interactive, lightning talk conversation with the team from Change Healthcare on Design Thinking in Software.
What is Design Thinking?
Design thinking in a business and development environment allows designers to use their sensibility and methods to match the needs of the business or product with what is technologically feasible and being able to better convert this into customer value and market opportunity.
Change Healthcare has taken this innovative methodology across their organization to ensure the products they are delivering to their customers are viable and meet their needs. Join us June 28th, 2017 for a series of lightning talks as they share not only what Design Thinking is, but also how they have incorporated this approach into their UX strategy, product strategy, and continued product innovation.
6:00 - 6:30 Networking/ Heavy Appetizers
6:30 - 7:30 Lightning Talks - Moderator: Sheilla Ferreira - Design Thinking Champion at Change Healthcare
Rick Starbuck: Introduction to Design Thinking and how Change Healthcare utilizes this approach


Deb Homes: Utilization of Design Thinking in developing software from UX perspective

Lydia Kerr: Bringing Design Thinking concepts to the creation of style guides

Kristen Pace: Will speak to their approach to in-home interviews and will share some top of mind thoughts about consumers and their attitudes towards money and healthcare

Q&A Session

Change Recruiting Team to Share Job Openings (feel free to bring your resume!)
7:30 - 8:00 Clean Up/ Networking
Panelists for Lightning Talks: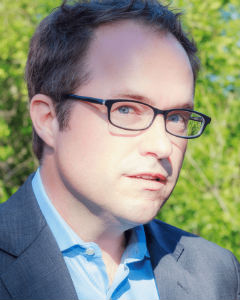 Rick Starbuck: Senior VP/ Chief Design Officer
Rick got his first computer at age nine and by fourteen, Activision had paid him for some optimized graphics code he had written. In his over twenty years in the industry, he has garnered various awards, including one for a 3D animation he produced, as well as having worked with many leading brands to help them drive their digital strategies in footprints. With a long background working for innovative and technology forward agencies, Rick began to look at the traditional notions of "technology" and "creative" and how to improve the standard process by adopting the application of user-centered design techniques. After leaving the agency world, Rick led an accomplished career in banking, working for companies like Washington Mutual, Chase and Bank of America. Rick joined Change Healthcare in 2015 and leads UX Design and Design Thinking for the company, bringing a truly customer-centric point-of-view and process to the business of healthcare.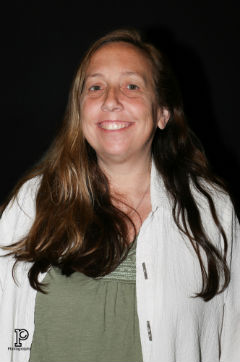 Deb Holmes: Director, RCM Technical Product Management
Deb Holmes graduated from Amherst College with majors in Economics and Computer Science, kicking off a pattern of indecisive and inconsistent career choices. After college, she went on to law school, passed her Virginia bar, and spent a few long months drafting mind-numbing legal pleadings. This led Deb to take a job as a programmer-analyst, where she was responsible for building a custom sales and account and inventory management system. A year later she was recruited to a business analyst position with a San Francisco IT start-up. Through an un-ending series of mergers and acquisitions, this role eventually resulted in her employment with Change Healthcare. Deb has been a part of the predecessor incarnations of Change and has moved frequently between roles in Product Design and Product Development. Deb is currently the Director of Technical Product Management where her team builds solutions for providers and hospitals. She actively assists in product design for several of the company's solutions, as well as leading an engineering team responsible for ongoing maintenance of other Change Healthcare products.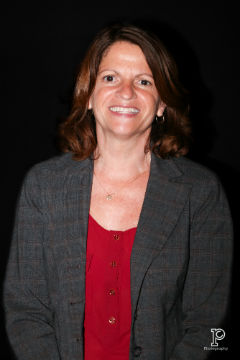 Lydia Kerr: Technical Writer
Having spent years working, domestically and internationally, in human resources and training in a number of industries from child welfare, steel manufacturing, pharmacy to oil and gas, Lydia joined Change Healthcare in September of 2014 as a Technical Writer. In her role as Technical Writer, she works closely with Product Development, Engineering, Operations, Solution Advisors, Service Performance Analysts, and others. Lydia has taken the opportunities presented to expand her knowledge of healthcare, and specifically patient access and revenue cycle management.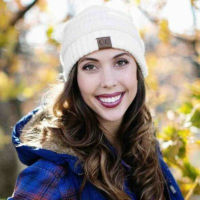 Kristen Pace: Web Designer
Kristen Pace knew that she wanted to pursue a career in Graphic Design her senior year of high school. However, it wasn't until her senior year of college that she discovered a new love for UI/UX design through her web design classes. Kristen explored the world of UX at an internship at an agency called the Designory and her first job as a web designer for G/O Digital led her to her position at Change Healthcare as a Web Designer. In her role, she is involved in everything from print design, email design, usability testing, design thinking and UI/UX in product design.
As a Design Thinking innovator, she focuses on three unique qualities in her work after taking a StrengthsFinder test: the believer in Kirsten is motivated by making a difference and being a strong example of women in technology, the learner is driven by a passion for design/innovation and constantly wanting to know more, and the achiever is Kristen's daily fuel for exceeding the expectation.
Our AMAZING sponsor: