Description
Textualism After Antonin Scalia: A Tribute to the Late Great Justice with Justice William Pryor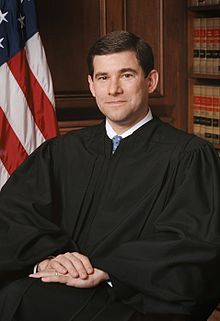 U.S. Circuit Judge William Pryor will reflect upon the legacy of Justice Antonin Scalia, who died last year after thirty years on the U.S. Supreme Court. Judge Pryor was appointed to the U.S. Court of Appeals for the Eleventh Circuit by President George W. Bush. Prior to his appointment, Judge Pryor served as the Attorney General of Alabama.
The event, which is open to the public, is sponsored by the Federalist Society and is part of the Branstetter Judicial Speaker Series.
Tickets:
General Admission: Free
CLE Credit: $5
Register for this course by September 21, 2017.