Description
Join us for a Federalist Society Luncheon on "First Amendment Rights of Lawyers to Criticize Judges" with Professor David Hudson on Wednesday, November 29, at Homewood Suites at 11:45am in Nashville. Dr. Hudson will cover a survey of instances in which this issue has come up across the country.
As a quick reminder, please make plans to join us for the Inaugural TN Federalist Society Dinner featuring Justice Holly Kirby on Friday, December 15.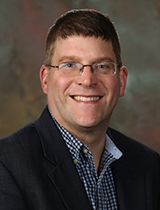 About David Hudson
David L. Hudson Jr. is a First Amendment expert and law professor who serves as First Amendment Ombudsman for the Newseum Institute's First Amendment Center. He contributes research and commentary, provides analysis and information to news media. He is an author, co-author or co-editor of more than 40 books, including Let The Students Speak: A History of the Fight for Free Expression in American Schools (Beacon Press, 2011), The Encyclopedia of the First Amendment (CQ Press, 2008) (one of three co-editors), The Rehnquist Court: Understanding Its Impact and Legacy (Praeger, 2006), and The Handy Supreme Court Answer Book (Visible Ink Press, 2008). He has written several books devoted to student-speech issues and others areas of student rights. He writes regularly for the ABA Journal and the American Bar Association's Preview of United States Supreme Court Cases. He has served as a senior law clerk at the Tennessee Supreme Court, and teaches First Amendment and Professional Responsibility classes at Vanderbilt Law School and various classes at the Nashville School of Law.
Tickets:
The fee for this course is $15 and includes lunch.

CLE Credit:
Ethics or general CLE credit will be available.

Registration Deadline:
Register for this course by November 26, 2017.


TN Federalist Society Inaugural Dinner:
Also, tickets are now on sale for the Tennessee Federalist Society Dinner featuring Justice Holly Kirby on Friday, December 15, 2017. Click here for more information and to purchase your tickets.