Description
The 5th Annual Nashville Chili Festival
Taste nearly 30 chili recipes, including some vegetarian and vegan options, then vote on your favorite. But how do you decide? Is it creativity you crave or are you a chili traditionalist? Maybe the table decorations are what sway your opinion. . . You won't know until you get there!

Live music by JC Anderson Band and Aly Sutton
Excellent beer supplied by Yazoo Brewery

Chili Love: Buy it. Wear it. Claim it.
A chance to win some super cool passes to Nashville entertainment staples Nashville Shores, Nashville Children's Theater, and the Nashville Zoo! Just pick up your official Nashville Chili Festival T-shirt here and wear it to the event. Easy!
The 2017 Nashville Chili Festival Judges
These folks are Nashville Chili Festival's official Judges and ill be on hand to judge the chilis then present the winners with trophies and cash!


Dan D. Bradley is the co-host of Sports After Dark, and an associate producer at WNSR 95.9 FM/560 AM, and editor emeritus at the SB Nation affiliate for the Nashville Predators (OnTheForecheck.com). This is his third year judging the Nashville Chili Festival. He throws around words like "lucky", "honored", and "excited" regarding this annual event.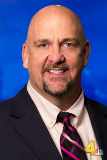 Joe Dubin joined the Channel 4 Sports team in March 2015 after spending more than three years as a radio sports talk host.

Prior to becoming a host for the Game Nashville stations, Joe worked for 15 years at WKRN where he won numerous awards.

Joe won a regional Emmy Award for Best Sportcast and was nominated for nine Emmy Awards. He was also a two-time Edward R. Murrow Award winner.

Joe, a graduate of McGavock High School, has been very active in local charities. His charity work includes the Metro Animal Shelter, the Juvenile Diabetes Research Foundation, the Alzheimer's Association and others.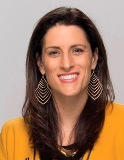 Stephanie White -- who was named the head coach for Vanderbilt women's basketball team on May 24, 2016 -- recently completed her inaugural season with the Commodores. She guided the team to a nine-game winning streak early in the season, and her team capped the year with an impressive stretch that featured three wins in the span of four games against SEC foes in late February.

White came to Vanderbilt after serving two seasons as head coach of the WNBA's Indiana Fever. She led the team to the playoffs in each of her two seasons, including guiding the Fever to the 2015 WNBA finals. White was the first rookie coach in league history to take a team to the finals.

Before beginning her coaching career, White enjoyed a productive five-year WNBA career, spending one season with the Charlotte Sting and four with the Indiana Fever, before retiring in 2004. At the completion of her four seasons with the Fever, she ranked third in games played (112) and 3-pointers (92), and fourth in scoring (684). She was named to the Fever's All-Decade Team that was announced in 2009.

As a collegiate player, White enjoyed a highly successful career at Purdue from 1995-99, averaging double-figure scoring in all four seasons. She capped her career by earning national Player of the Year honors after helping lead the Boilermakers to the 1999 NCAA championship while playing for head coach Carolyn Peck, who is now an associate coach on White's staff at Vanderbilt.

White was also a star in the classroom at Purdue, where she was a member of Phi Beta Kappa and was an Academic All-American. She was inducted into the Purdue Athletics Hall of Fame on April 21, 2006.

In recent years, in addition to her WNBA coaching duties, White has also served as a college basketball analyst for ESPN and the Big Ten Network.

White and her wife, Michelle, have three boys: Landon, Aiden & Avery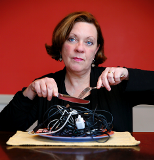 Nicki Pendleton Wood loves food entirely too much and has put two decades into food writing, moving between newspapers like the Nashville Banner and Nashville Scene, magazines such as Relish and Fine Cooking, blogs and cookbooks, including her most recent, Southern Cooking for Company (HarperCollins 2015).

A member of the International Association of Culinary Professionals, she's one of a few hundred people worldwide to earn the group's CCP certification. She completed Nashville General Hospital's radiology technology school in 2011 and is a mammographer. She manages clinician competency courseware for Healthstream. She is possibly the world's only food writer/mammographer.

She's authored, ghost-written or edited dozens of cookbooks, including The All-New Square Foot Gardening Cookbook for Mel Bartholomew (2011), Jeff Foxworthy's The Redneck Grill (2005),Seductive Tables for Two by Moll Anderson (2012), and Flavors of My World by Maneet Chauhan of the television food show "Chopped" (2013).
Bonus, The Basement East shares a wall with The Basement Pub and boasts a stellar brunch!
Thank you to our sponsors: