Description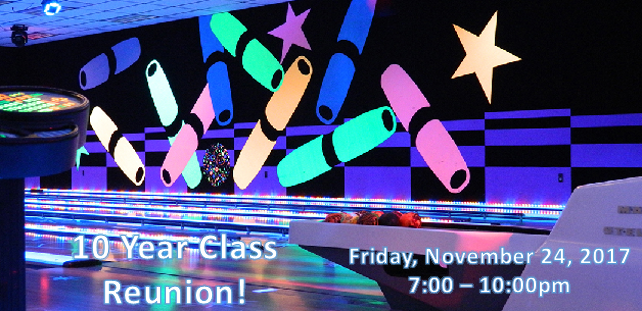 Whose ready to relive our teenage years together...legally?!
We're coming back in-style at LEDA LANES Light House...! Wear your white and neon colors becuase we have the entire Glow Bowling building rented out...
Join the Class of 2007 for 3 hours of food, drinks, bowling and dancing with DJ Droc (great timing to burn off our Thanksgiving dinners!)
Your ticket covers admission to the party, buffet dinner, shoe rental and unlimited bowling. Of course, there will be a cash bar available!
If we feel it's necessary to continue the party after 10pm, we can mosey our way over to the Grand Buffet for a little kareoke compeition and late night crab rangoons!
Can't wait to see everyone!