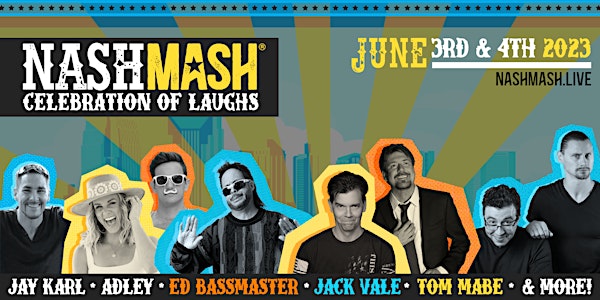 NASHMASH: Celebration of Laughs
All of your favorite social media influencers and comedians gather to meet fans in Nashville, TN - a content creator and creative hotspot!
When and where
Location
Williamson County AG Expo Park 4215 Long Lane Franklin, TN 37064
Refund Policy
Refunds up to 30 days before event
Eventbrite's fee is nonrefundable.
About this event
It's finally happening! The first ever NASHMASH: Celebration of Laughs will be held in Nashville, TN June 3-4, 2023.
Hosted by popular YouTube Prankster/Comedian Jack Vale, NASHMASH will be two days of laughter, meet-n-greets, panel discussions, autographs, and photographs! This event is for fans and content creators. Expect something unexpected at every turn! This event will bring your social media experience into real life! And, it will be a fan experience you will never forget!
The social media celebrity line-up will grow steadily as we get closer to the dates, but for now, here's who we can announce will be attending the first ever NASHMASH in 2023:
Your host for the event. Jack is known for using his "Pooter" to fart in elevators, shopping centers, public places startling and stirring up all kinds of reactions from his unsuspecting "prank victims". He collabs with many other pranksters on the internet and this event have been a long-time dream of his finally being realized! His material is all family-friendly and comes from a place of just making people laugh and bringing smiles to faces young and old. (5 Million Followers)
You know and love him for his timeless, endearing characters and pranks on YouTube. Ed Bassmaster has been a staple in online comedy for 15 years. He was the star of his own TV show and has created some of the funniest and most iconic characters on YouTube including: Chip Diamond, Teste, Skippy, Hacker, Tequila, Mumbles, Bluetooth Man, Ugly Face, Bushman. Just Look at it. Psh. Bartle Doo. He may pull out some surprises for us throughout the weekend. (5 Million Followers)
Adley and the team at Viralish Media have been entertaining people on Instagram, Facebook and Snapchat for more than 10 years. (Over 10 Million Followers and over 1 Billion Monthly Viewers)
For more than two decades this Kentucky comic has made millions of fans with his prank phone calls, viral videos, stand-up comedy, a television show and much more. Everyone from the late Paul Harvey to The New York Times has proclaimed Comedian and Speaker Tom Mabe a "comic superhero" for tackling topics that irk us all. Tom has been profiled in People Magazine and was given a perfect 4-star rating and called "gut-busting hilarious" by the New York Post. He's been featured on radio shows from Hollywood to Dollywood, including "Bob & Tom," "Johnboy & Billy," "Bill Handel" and "Drew & Mike. (2 Million Followers)
Jay Karl just loves to help people laugh at themselves and then post it online so you can laugh at them too! (3 Million Followers)
Ashton Bingham & Art Kulik are Los Angeles based Entrepreneurs, Producers, and Social Media Creators. Upon discovering their passion for creating online content, Ashton and Art founded Trilogy Media Inc in 2016 and are YouTube's favorite scam-busting duo with their channel garnering over 40 million views. Trilogy Media Inc's main purpose is to alert the public about scams in society, and offer awareness with their comedic videos that shed light on detrimental scammers. In 2016, Ashton and Art took on the IRS Robocall Scammers, the relentless scammers that would call pretending to be the IRS to obtain personal information from vulnerable people. Their video went viral garnering millions of views within the first 24 hours. Trilogy Media's mission is to entertain the masses, spread positivity, and always continue to raise awareness of the sick, vile, and heartbreaking scams that plague our world. (1 Million Followers)
Married at 19, (Chris was 19 and Chenoa had just turned 20) share openly about their lives and love to pull pranks on each other! (1.7 Million TikTok Followers)
Derek Gilstrap loves to make people laugh and share it with the world on YouTube, Facebook, Instagram and TikTok (1.4 Million Facebook Followers)
He makes funny videos in New York City. Featured on Right This Minute, 9gag, UNILAD, Viral Thread, YouTube's Creator Spotlight, The Prank Reviewer, The Huffington Post and more. Bringing a little joy into your day with entertaining & original videos. The Bagel Tribe is all about embracing your inner-weirdness, not taking things so seriously, living fearlessly, and most importantly... always finding the humor in life. (500k Followers)
Michael and Tyler make videos they think are funny and will give you a good laugh! (250k Followers)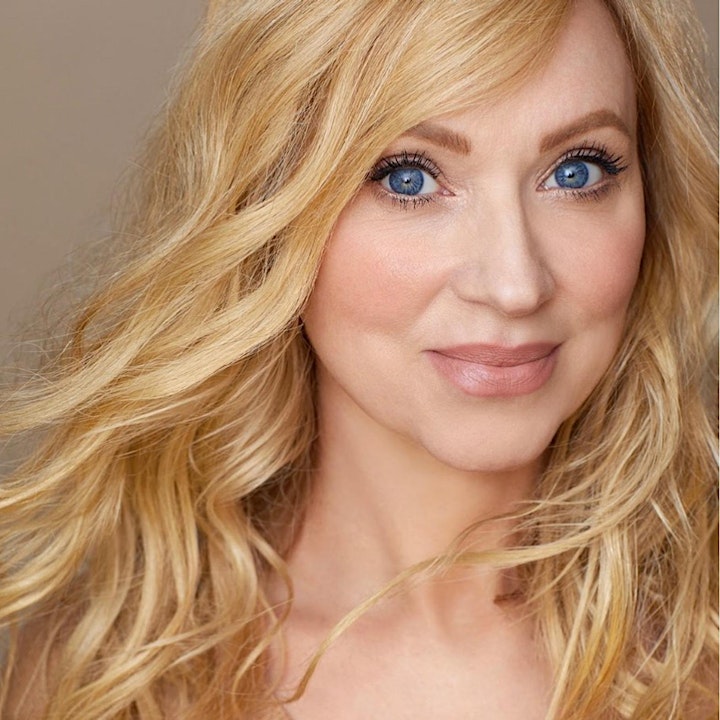 LEIGH-ALLYN BAKER
Leigh-Allyn Baker is well-known for her recurring roles as Ellen on 'Will & Grace' and Hannah Webster on 'Charmed'. She is also recognized for her starring role as Amy Duncan in Disney's 'Good Luck Charlie'.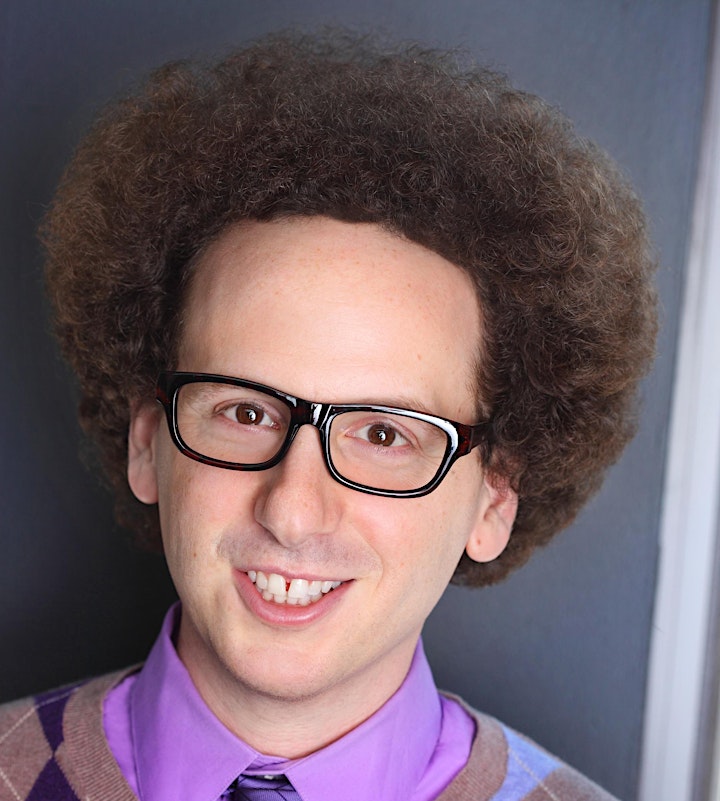 JOSH SUSSMAN
Josh Sussman is best known for his role as Hugh Normous in Wizards of Waverly Place and his role as Jacob Ben Israel in Glee.
MORE FAMILY-FRIENDLY COMEDY CELEBRITY GUESTS TO BE ANNOUNCED
SATURDAY NIGHT COMEDY SPECIAL
On Saturday night, we'll be hosting a special comedy show with some of your favorite comedians. Guests to be announced soon!