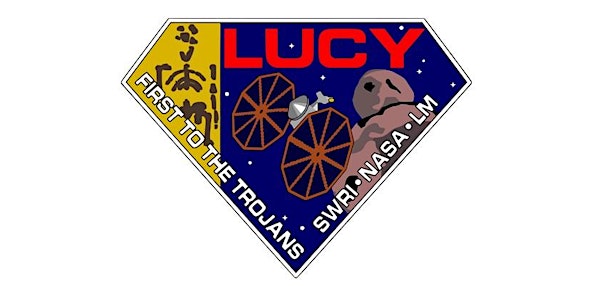 NASA's Lucy Mission
Join NASA to participate online in the launch of the Lucy: The First Mission to the Trojan Asteroids.
About this event
Registration will provide communications about launch schedule changes, information about highlighted launch related activities, and access to curated launch resources.
Lucy will be the first space mission to study the Trojans (the Trojan asteroids are associated with Jupiter and are thought to be made of the material that formed the outer planets).
No other space mission in history has been launched to as many different destinations in independent orbits around our sun. Lucy's discoveries will open new insights into the origins of our Earth and ourselves. Launch will take place at Cape Canaveral Space Force Station in Florida.
All resources, participation, and registration are FREE. Register to let NASA know that you're virtually participating!
While there is no physical ticket for online participation nor access to in-person launch activities, register to participate from your spot in the universe!
The use of the NASA logo or identifiers without permission of the Office of Communications is prohibited by federal statute and regulations, the violation of which may include fines, imprisonment, or both.