NAROPA UNIVERSITY Sponsors 10 TRAITS Women's Leadership Training 9AM (MST) Nov 2

Sunday, November 2, 2014 from 9:00 AM to 4:30 PM (MST)
Event Details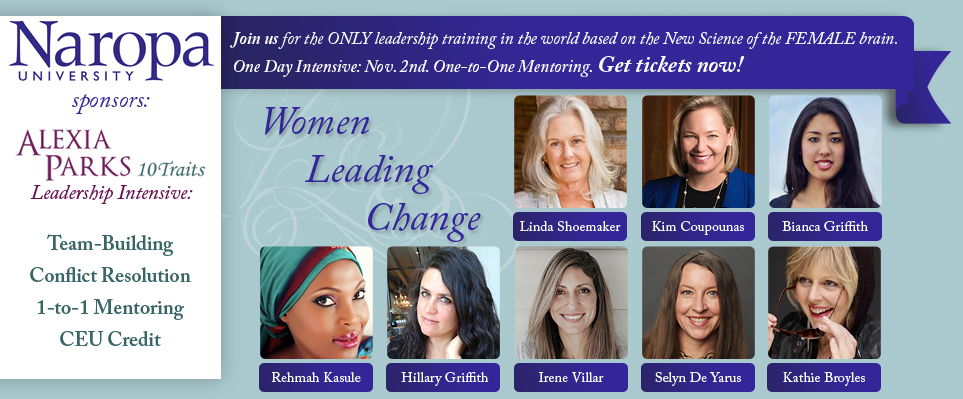 This is your INVITATION to be part of a historic event: Naropa University sponsored 10 TRAITS Women's Leadership Training Intensive, November 2nd, 9 - 4:30pm. This is the ONLY leadership training program in the world based on the New Science of the female brain. The focus is on learning how to remain centered while engaging in team building, collaboration, communicating, mentoring, and resolving conflicts. These are the skills you need to achieve success in any endeavor that you choose. They also apply to every aspect of your life!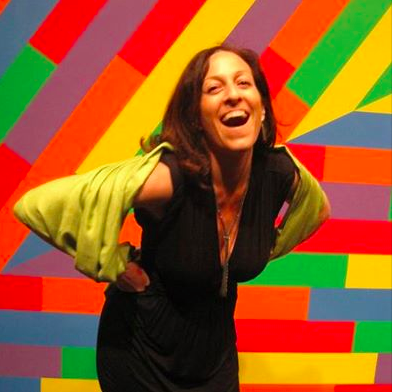 When asked: What inspires you? Sheryl Winarick replied: "Nature. Music. Connecting deeply with other human beings. Love. People who stand up for justice, freedom, and equality. People who dare. My clients inspire me ~ TED (and TEDsters across the globe), Oxfam… individuals and families who risk leaving everything familiar behind with Hope and Faith in a bright future. Good energy is infectious, like laughter and smiles! Seeing others dream big, take leaps of faith, work hard, innovate, accept small setbacks, carry on, and appreciate everything along the way ~ that inspires me!"  Sheryl Winarick is an immigration lawyer whose joie de vivre is infectious! Sheryl also runs Just Cause "linking friends, fun & philanthropy" to raise about $1000/month for local non-profits at happy hours where everyone donates $10.
NEW! Claudine Schneider, former Congresswoman from Rhode Island, was the first woman from R.I. ever elected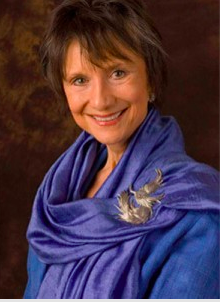 to a major public office. Among many *firsts* she founded 2 Non-Profit organizations (Results: Assembled the first environmental legal talent in R.I.; Stopped the first nuclear plant that was well along in the licensing process.);  Co-Founded the Competitiveness Caucus in the U.S. Congress – ( Results: Transformative legislation).  Co-Produced an Emmy Award winning TV series (Influenced U.S./Soviet relations) Co-Founded Energia Global – an early, international energy efficiency and renewable energy company.(Result – substantial profits from a 10 year exit strategy). From briefing Margaret Thatcher, or delivering a speech in French or Spanish, to co- hosting the CNN coverage of the Senate Chief Justice Confirmation hearings on Clarence Thomas,  or participating with Prince Charles in a BBC film on Climate Change, all are part of her varied experiences.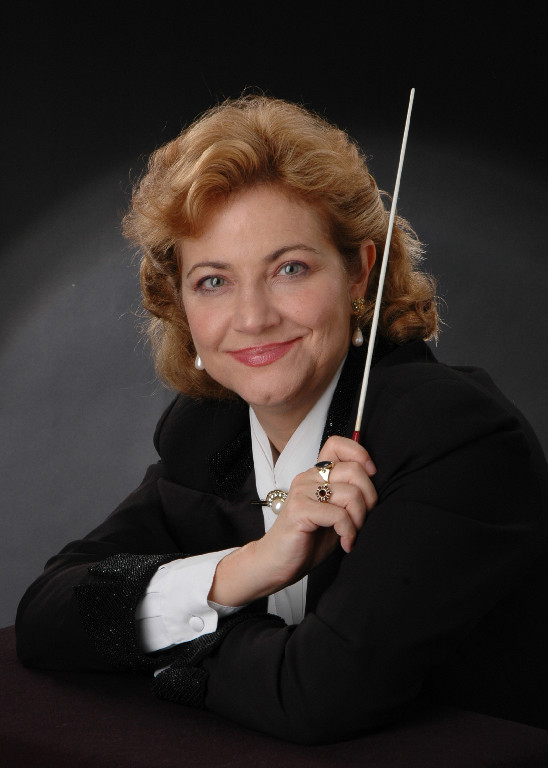 NEW! Maestra Antionia Joy Wilson is the Artistic Director, CEO & Conductor of Global Arts Center: Multimedia Symphony. Since her debut as the youngest woman to conduct a major American orchestra at age 21, Maestra Wilson has gone on to an extensive national and international musical career in North and South America, Europe, Africa, and Asia. As a Music Director of over eight American orchestras and a guest conductor worldwide, award-winning Maestra Wilson has extensive experience with classical, opera, choral, pops, gospel, dance, ballet, and multimedia repertoire. Early in her career, she was invited to perform for Maestro Claudio Abbado, then, Maestro Leonard Slatkin appointed Antonia as Exxon Affiliate Artists Conducting Assistant with Saint Louis Symphony Orchestra where she conducted sixty concerts annually and helped edit their weekly concert recordings for NPR.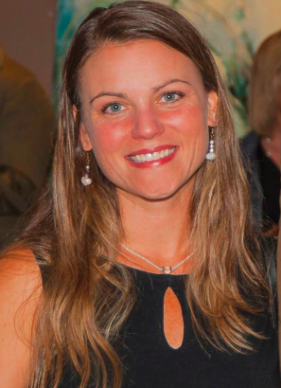 NEW! Micah Parkin, Director of 350Colorado.org is joining us as a MENTOR-LEADER. WATCH: 4-part series of interviews with Micah Parkin by Alexia Parks on leadership, sustainability, and her vision of how to create a sustainable future. INTERVIEW: Part 1 - Why I ran for public office. Obsticles I encountered. INTERVIEW: Part 2 - Politics is like running a marathon. INTERVIEW: Part 3. Reasons why I decided to run for public office included local food, local clean energy, climate change, affordable housing, and transportation. INTERVIEW: Part 4 - Micah shares her vision of Sustainability 2020.
NEW! Our one-day training begins with movement. Feel the importance of somatic movement with Amy Segreti. Amy is a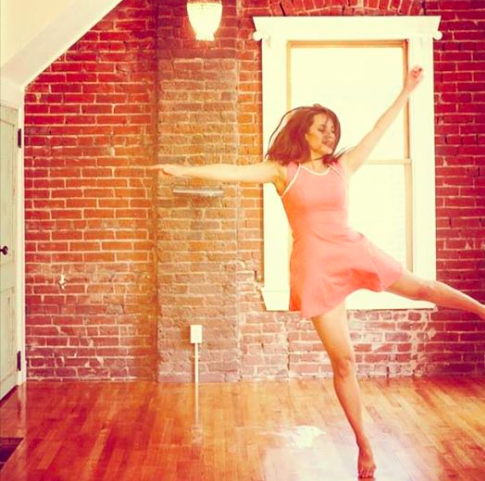 recovering editor-in-chief turned writer, self-inquirer, traveler, dancer and manifestress. The founder and editor-in-chief of Twine Magazine, a longform narrative journalism publication focused on intertwining play and purpose in our lives, she now writes regularly for The Huffington Post and edits fiction and non-fiction books/projects worldwide. 
Today's women need more powerful women as role models in both entrepreneurship and leadership. They need to be able to talk with women leading change, walk with them, and be mentored by them. Imagine being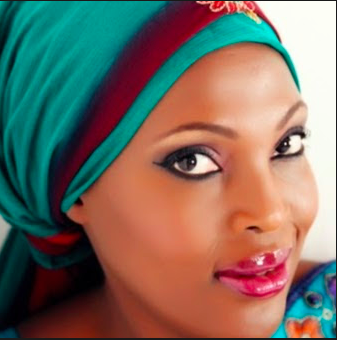 inspired by this year's first place award winner at Goldman Sachs & Fortune Women Leaders 60 Most Powerful Women in the World. A woman who has been mentored by serial entrepreneur Geraldine Laybourne, the former CEO of the Oprah Winfrey Oxygen network, now president of the kids tech startup Kandu. A woman entrepreneur, whose first place win included a chance to talk personally with Melinda Gates. As a virtual mentor with the United Nations, and Newsweek's "One of 50 people who matter most on the Internet," Alexia Parks also serves as a mentor to this powerful young African woman leader, Rehmah Kasule. 
NEW! MENTOR-LEADER - Anne Parker has designed an inspiring MENTOR-LEADER walk along Boulder Creek for our 10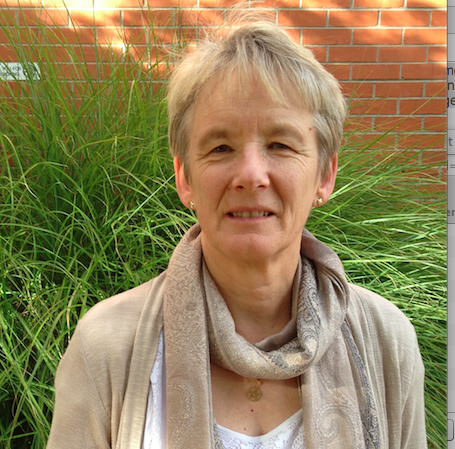 TRAITS - Women Leading Change event. Anne is a full-time faculty member in the Environmental Studies Department. She is passionate about serving life and renewing our connection and deep reverence for the Earth. IShe teaches innovative classes in physical and cultural geography, leadership skills, the new science, applied leadership and a wilderness solo course. Anne has lived, traveled, and studied extensively throughout the Himalayas and Central Australia. Before coming to Naropa, she taught geography and international studies at the University of Oregon, was the program director at Interface in Boston, and directed the national Buddhist organization, the Dzogchen Foundation. She has received Fulbright and NSF grants for her work on traditional agriculture in Bhutan, Nepal and India.
NEW! MENTOR-LEADER - Laura DeLuca, Assistant Professor of Environmental & Peace Studies at Naropa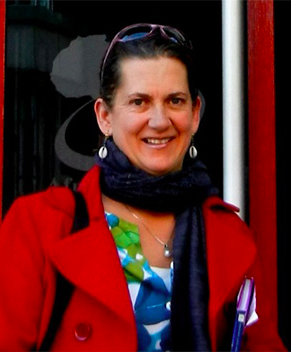 University, is helping launch a social entrepreneurship program there. DeLuca also a lecturer at U. Colorado-Boulder and directs the Global Seminar Tanzania. DeLuca served as a Fulbright Specialist in Cameroon in 2014.  Based on a South African Fulbright she helped produce Building Peace from Within: Community-Based Peacebuilding in Africa (2014). DeLuca also co-authored the  book Lost Girl Found (2014)  about the life of a Sudanese refugee.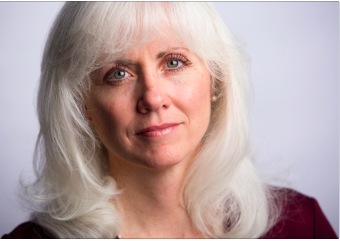 Michelle M. Meyer is a mom, a national speaker and the founder of GirlAuthentic. Michelle works with professionals - men and women - to restore the feminine vibration in the workplace. She seeks to open new avenues of dialog, balance, and wealth and abundance for individuals, organizations and communities.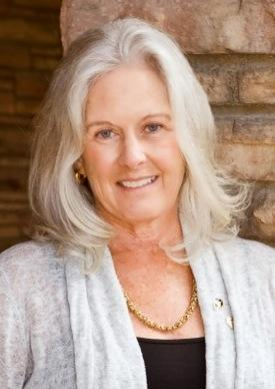 Be inspired by the career track of Linda Shoemaker, a former journalist & Denver University Law graduate is now running for Regent of the University of Colorado from District 2. Linda is a former board member of the "I Have a Dream" Foundation of Boulder County, the Foundation for Boulder Valley Schools, and a former Court Appointed Special Advocate for Abused and Neglected Children for Voices for Children. Shoemaker has also been a member of the Women's Foundation of Colorado Board of Trustees, Boulder Business and Professional Women, and the Colorado Women's Bar Association board.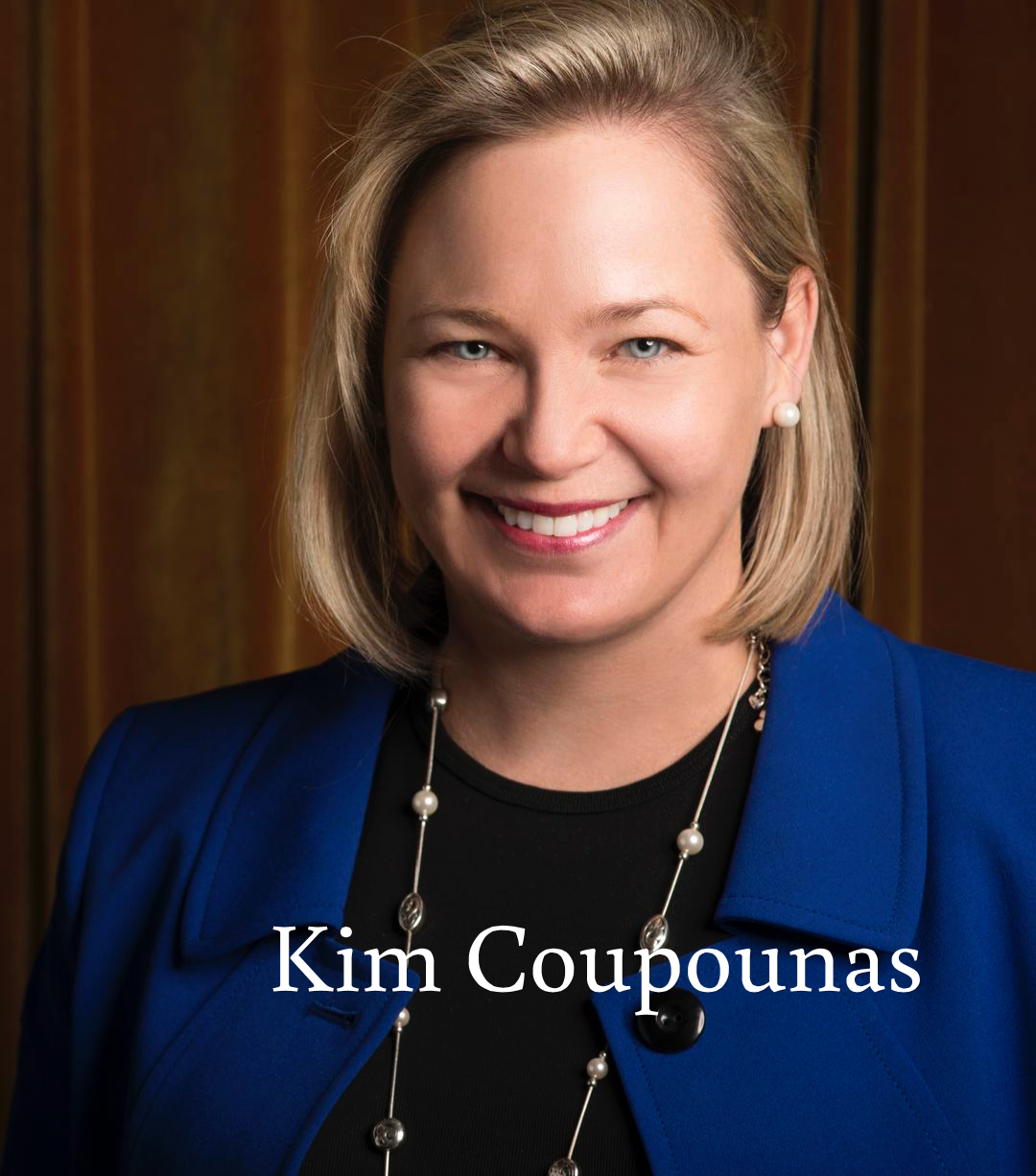 Meet Kim Riether Coupounas. Kim is a values-centered leader, a strategist, and and Director of B Lab Colorado where she is leading a collaborative effort to make the state of Colorado the leader in responsible business practices. Kim is also co-founder, and former CEO and Chief Sustainability Officer of GoLite, the outdoor apparel and equipment manufacturer. She is also past Chairman of the Board of the Outdoor Industry Association (OIA), a $646 billion industry. Kim earned an A.B. with honors from Princeton and a joint M.B.A./M.P.A. from Harvard. She serves on the Harvard Business School Alumni Board, the Alliance for Sustainable Colorado Board, and the Center for Social Responsibility at the C.U. Leeds School of Business.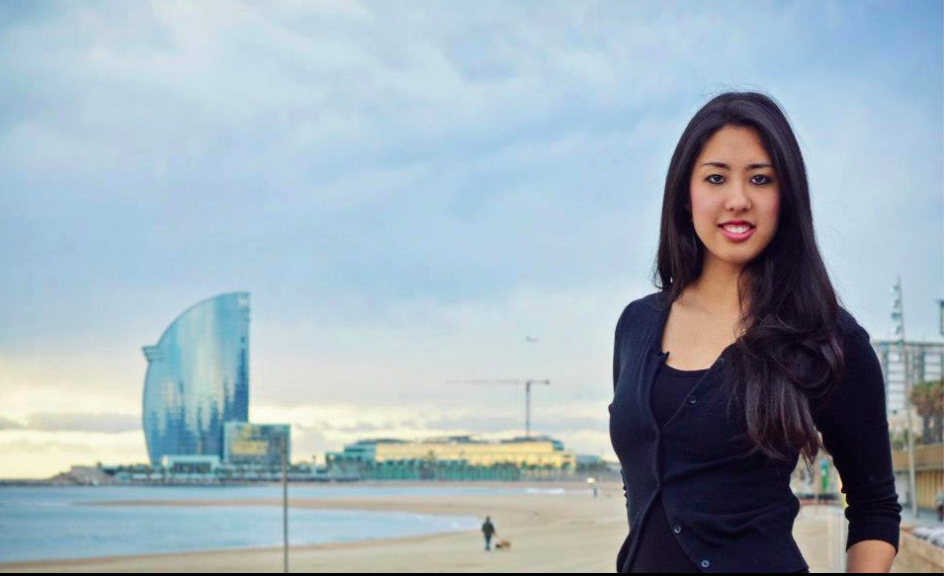 Learn from Bianca Griffith. Bianca is the CEO of Agua Inc, an award-winning* international sustainable water treatment technology company based in Boulder, CO, with office in Spain and Kenya. Agua Inc uses plant based biotechnology and innovative systems designed to naturally and affordably clean contaminated water sources and wastewater. Bianca also founded the non-profit Sante Natural which works with governments and communities on green technology and infrastructure projects in West Africa. She has a degree in Urban Planning, Design and Management from the Bartlett School of the Built Environment, University College London (UCL).  *Including the Bill Clinton Foundation, Unreasonable Institute & Muhammad Yunus Awards, and praise from the Rev. Desmond Tutu.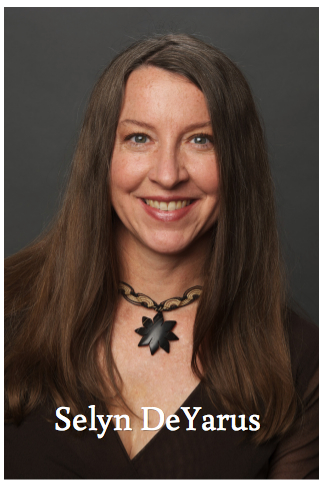 Seleyn DeYarus is a change agent who believes tht dedicated people striving to impact our world for the good can succeed! As executive director at FearLess Revolution, she is boldly gathering business leaders, change agents and visionaries to bring new ideas, tools, and practical resources to empower citizens. Seleyn is also CEO of Best Organics, Inc,. a certified B Corporation, a leading provider of organic and sustainable gift baskets-in-a-box called America's Best Organics, and a brand management company. She is a managing partner of Compass Natural, a boutique PR agency specializing in the $300B LOHAS (Lifestyles of Health and Sustainability) market. Seleyn serves on the Board of Directors of AllergyKids Foundation, and volunteers in support of the Prairie Dog Coalition of the Humane Society of the United States.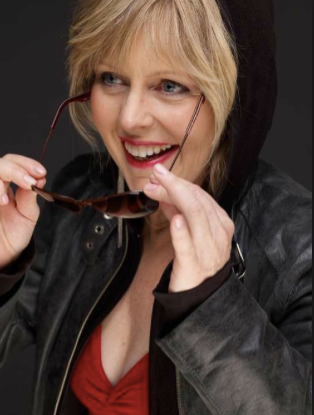 Kathie Broyles, Creative Director at the Colorado Music Hall of Fame, is a designer, creative director, businesswoman, and former Senior Vice President, CBS Network Marketing Group, CBS Corp. Kathie has worked with practically every major entertaiment compay, delivering award-winning advertising campaigns in all facets of entertainment marketing: major motion pictures, arthouse and independant fils, network television, television syndication, home enterainment, music and the Internet. Her clients included: Disney, Touchstone, DreamWorks, Universal, 20th Century Fox, Warner Bros. and more. She has served on the Advisory Boards of the University of Colorado ATLAS Institute, the National Coalition of Women & Information Technology, Academy of Television, and Defenders of Wildlife. Her education includes a BFA from University of Colorado, The Art Institute of Colorado, and the Brooks Institute of Photography.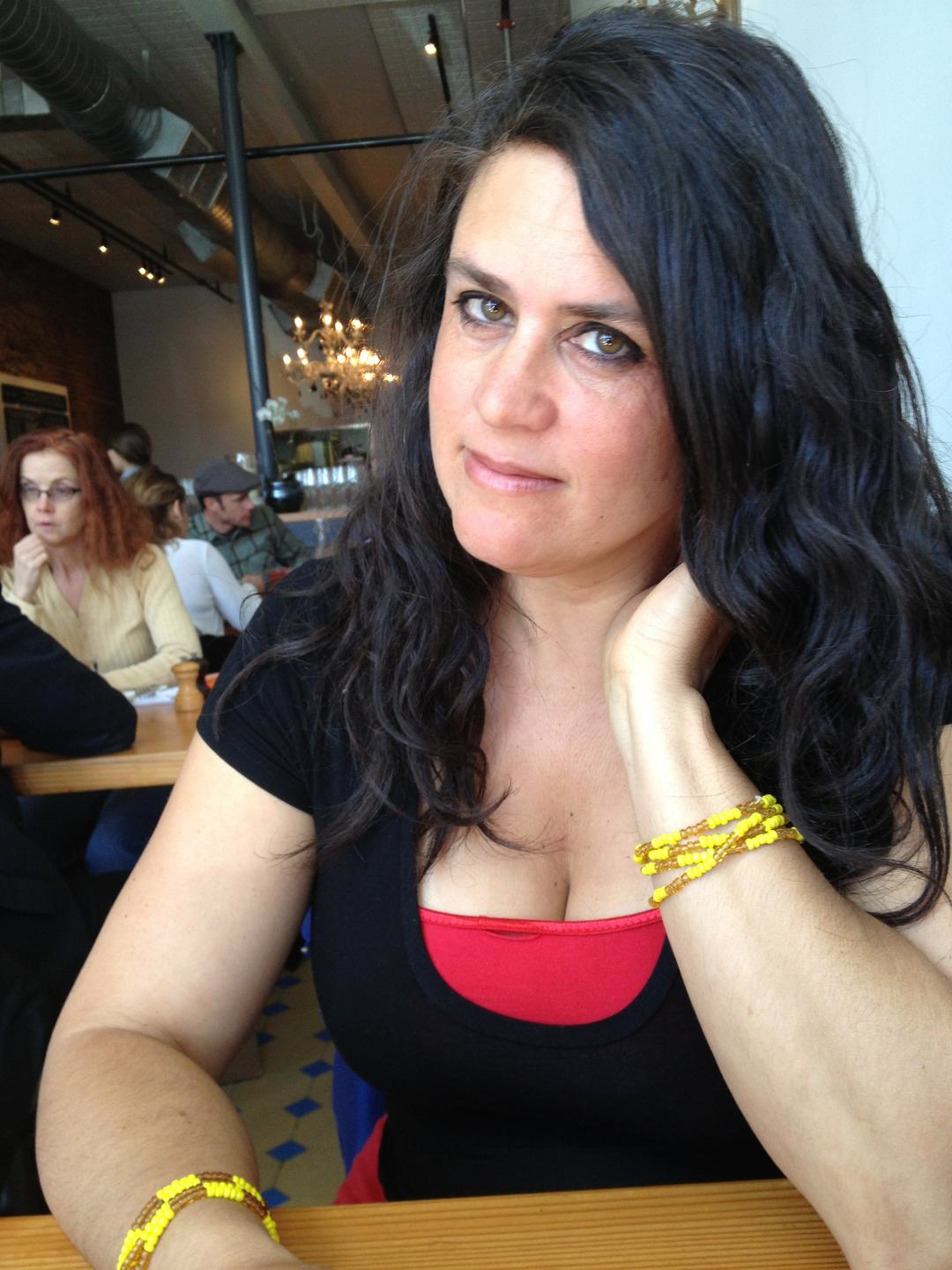 Gain new insights from Hillary Griffith. Hillary is an innovator, social "permaculture" entrepreneur, founder of BoulderGreenStreets.org, and IDEA impresario. Her community-based projects turn public streets into community play spaces - for one day - so that residents can discover, learn about and experience eco-friendly products, technologies and innovations that are being produced locally, by start-ups, artists, and small businesses. She has also run a successful small family business; and currently serves as University Hill Commissioner for the City of Boulder. She was formerly VP of marketing for the first electronic democracy system on the Internet, Votelink.com.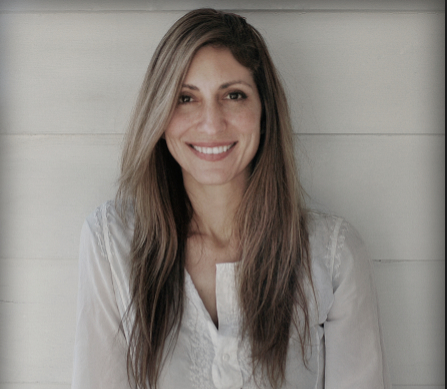 Irene Vilar, a 2010 Guggenheim Fellow,  is the founder of The Americas for Conservation and the Arts 501 (c) 3, the mother organization of The Americas Latino Festival and the first nonprofit literary agency in the U.S., the Virlar Creative Agency, dedicated to the dissemination of minorith literature of the Americas. The agency is co-agent in the US for Ray-Gude Mertin Literar Agency, an agency specializing in Spanish, Latin American, and Portuguese authors, including Nobel prize winner Jose Saramago. The author of two award-winning books, Irene founded The Americas book series published by the University of Wisconsin Press, now at Texas Tech University Press. The series has published over 40 books in translation in the last ten years and is now considered among the most important initiatives of its kind in the US. Vilar was formerly Acquisitions Editor for Women and Jewish Studies at Syracuse University Press. Her 2010 keynote at the National Hispanic Caucus of State Legislators on Latino mental health was titled: "Severe Depressive Disorder: Overcoming Adversity and Stigma."
The 10 TRAITS training program, says Parks, is historic and ground-breaking, because it is the only leadership training program in the world based on the New Science of the female brain.  
Alexia Parks is a Virtual Mentor with the United Nations, and one of Newsweeks' "One of 50 People Who Matter Most On The Internet." She was also a former New York City magazine publisher, Washington Post national desk correspondent, and the first accredited blogger at the United Nations Framework Convention on Climate Change (2007). As the founder of the 10 TRAITS Woman's Leadership Training program, author of 13 books and producer of a 10 DVD Whole Body Medical Health series, Alexia knows that the skill sets and energy level of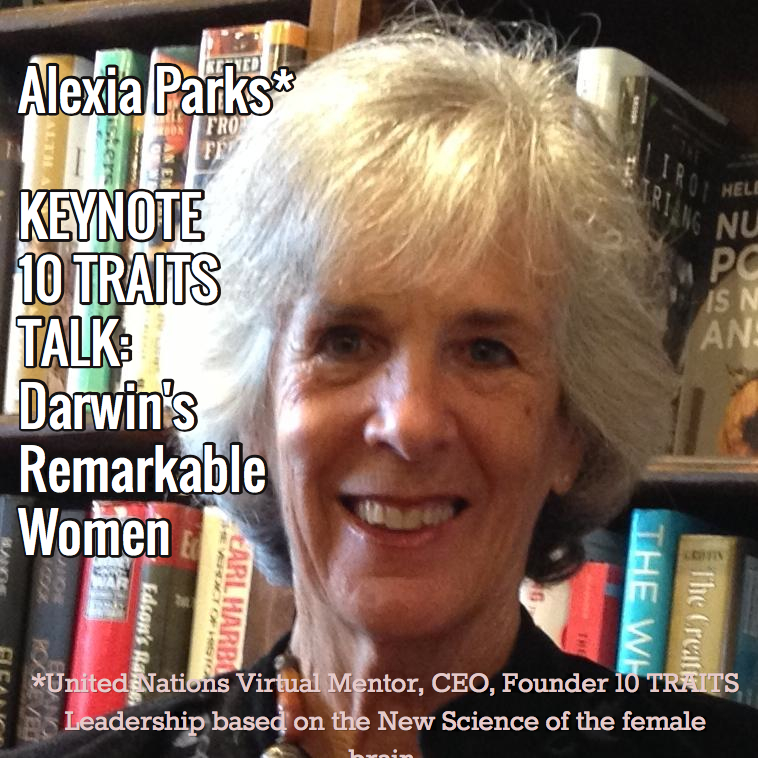 successful entrepreneurs are the same as those of great leaders. They are interchangeable. And these same skills can be applied to gain success in other areas of life including relationships and the workplace. As the Plenary Speaker, Alexia will present: Darwin's Remarkable Women at 10 AM at NAROPA University, November 2, 2014.
This event is open to students, professionals, and community members for a minimum price of $49. Space is limited. Register ABOVE to reserve your seat. Your registration includes a workbook, lunch, Keynote lineup of 10 powerful women leaders, one to one mentoring, and a Diploma, ALL in one day!  Optional one-credit of continuing education is available from Colorado State University (CSU) for those who learn and then teach, this program to others, using our 10 TRAITS Instructors Guide. Space is limited. RSVP today to reserve your seat.
 Ready to go lead something? SCROLL to the TOP and get your EVENT TICKET now!
When & Where

Naropa University - Performing ARTS Center
2130 Arapahoe Ave
Boulder, CO 80302


Sunday, November 2, 2014 from 9:00 AM to 4:30 PM (MST)
Add to my calendar
Organizer
Alexia Parks 10 TRAITS Science-Based Leadership Training
Alexia Parks is a virtual mentor with the United Nations, Newsweek's "One of 50 people who matter most on the Internet," and founder of the 10 TRAITS Leadership Academy. It is the only science-based leadership training program in the world that  uses the New Science of the female brain to engage and mobilize a new generation of leaders.
NAROPA UNIVERSITY Sponsors 10 TRAITS Women's Leadership Training 9AM (MST) Nov 2