Description
NARM
™

INTRODUCTORY Workshop - SEATTLE

April 27, 2018

10am to 6pm

This Introductory workshop will offer an overview of developmental trauma from a NARM™ perspective, as well as an opportunity for being introduced to the basic NARM skills. Understanding and being able to work with developmental dynamics is critical for helping our clients in their healing process. We will look at how clients' life experiences present themselves in the context of a complex, psychobiologically-driven relational framework that is often largely unconscious. This framework, laid down by our early attachment experiences, shapes our development, who we are in the world (our self), and how we relate to others. When clients are having difficulty shifting out of patterns of dysregulation, these implicit dynamics are at play and must be addressed. The NARM approach weaves together a somatic or body-based (bottom-up) process while simultaneously working with clients' identity and relational dynamics (top-down).

Workshop Format:
Overview of NARM's theoretical and clinical approach to developmental trauma

Lecture and experiential exercises on each of the five adaptive survival styles

Video demonstrations and discussion of Dr. Laurence Heller using the NARM approach

Reflective inquiry and clinical practice with basic NARM theory and skills
You Will Learn About:
The distinction between shock and developmental trauma ("complex trauma")

The pitfalls of working with all forms of trauma without recognizing the complex developmental themes running in the background

NARM's five early adaptive survival styles, their corresponding identity distortions, and how they affect adult life

The role of shame in complex trauma

Building skills of dual awareness and somatic mindfulness

Integrating a bottom-up (body-based) and top-down (cognitive or identity-based) therapeutic approach
The NeuroAffective Relational Model (NARM) is an advanced clinical training for mental health, somatic practitioners and other practitioners who work with clients navigating complex trauma.
AGENDA:
10:00-10:30 am—–Introduction & Beginning Exercise
10:30-11:15 am—–NARM in a Historical Context / Shock & Developmental Trauma
11:15-11:30 am—–BREAK
11:30-1:00 pm—– NARM Organizing Principles / 5 Survival Styles
1:00-2:00 pm —– LUNCH
2:00-3:45 pm—– NARM 4 Pillars: Basic Clinical Skills & Practice
3:45-4:00 pm—– BREAK
4:00-5:30 pm—– NARM Video Demonstration & Discussion, Q & A
5:30-6:00 pm—– Overview of NARM Training / Evaluations and Closure
6 CEUs are available for for psychologists, psychotherapists, marriage and family therapists, social workers and professional counselors. Cost of CEU's: $20, payable at time of workshop - cash or check.
NARM effectively addresses disturbed self-regulation and the distorted sense of self that results from developmental trauma.
Clients report feeling more connection to themselves, their own sense of agency and a deeper sense of freedom from their old identifications. Many report a greater sense of aliveness and self expression in their relationships.
Clinicians working with NARM report feeling more engaged in their work and less pressured to fix clients; subsequently report experiencing renewed energy for their practice.
For more information on NARM, please click here.
Stefanie Klein, LCSW, SEP, NARM MP, NARM Faculty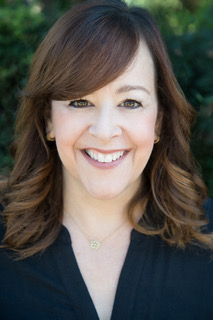 Stefanie Klein is a Licensed Clinical Social Worker, Somatic Experiencing Practitioner, NARM Master Practitioner, and faculty member. She has spent 22 years in her Los Angeles private practice specializing in treating adults with trauma and anxiety disorders. For the past decade, she has had the distinct privilege of being mentored by Dr. Laurence Heller, founder of The NeuroAffective Relational Model. Stefanie has been honored to assist Dr. Heller in all of his US NARM practitioner trainings. She has found NARM to be an extremely effective model for working with attachment, relational, and developmental trauma. She has witnessed first-hand how personally and professionally transformational the NARM Practitioner Training has been for those whom have participated thus far. Stefanie is excited to share the NARM approach with anyone looking to have more ease and efficacy in their practice.
---
About NARM
Laurence Heller. PhD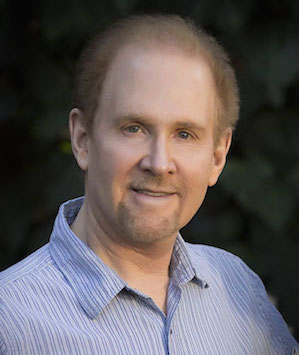 Dr. Laurence Heller is the founder of the NeuroAffective Relational Model™ (NARM),a unified systemic approach working with developmental issues and shock trauma. NARM is a resource-oriented, psychodynamically informed model that emphasizes working in the present moment. NARM uses somatic mindfulness to re-regulate the nervous system and resolve identity distortions such as low self-esteem, shame, and chronic self judgment.
Dr. Heller is the co-author of Healing Developmental Trauma, How Early Trauma Affects Self-Regulation, Self-Image, and the Capacity for Relationahip and the co-author of Crash Course, A Self-Healing Guide to Auto Accident Trauma and Recover. Both are published in a number of languages. He speaks several languages and for the past 15 years has been conducting seminars in the NARM approach and trainings in Somatic Experiencing® in Switzerland, France, Denmark, Germany, Austria, Belgium, Israel, Greece, Holland, Ireland, Norway, Sweden, and throughout the United States.
Dr. Heller has been on the faculty of several major universities and has taught courses and seminars at medical schools, hospitals and pain clinics in the U.S. and Europe. He co-founded the Gestalt Institute of Denver and later the Rocky Mountain Psychotherapy Institute where he trained hundreds of mental health professionals. In the past 20 years, he has provided thousands of case consultations for therapists in the U.S. and Europe.