About this Event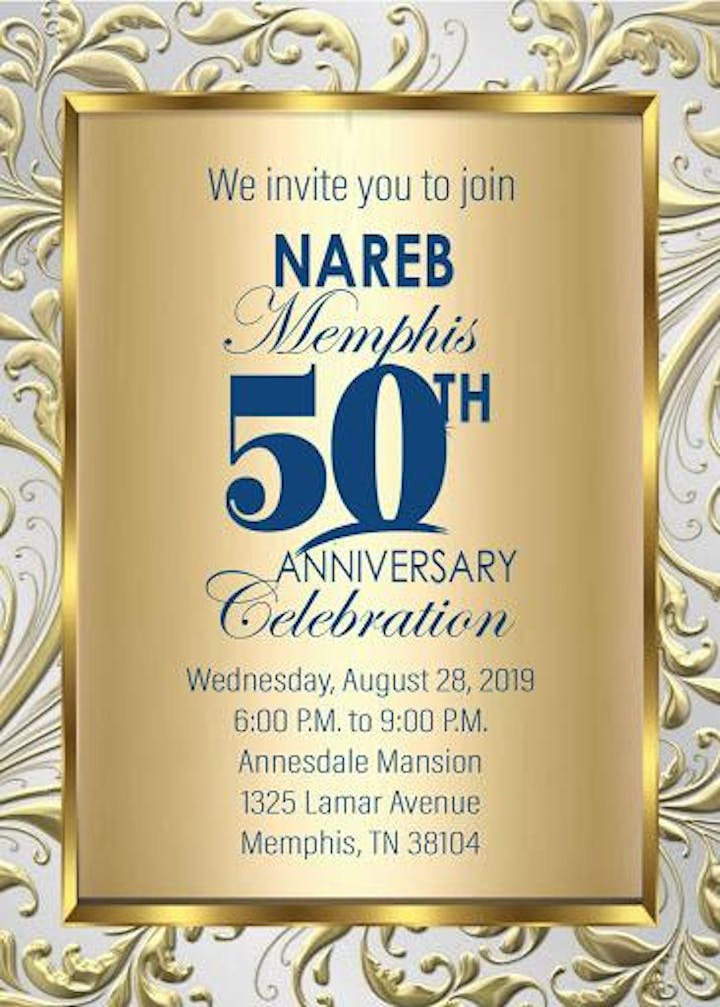 Join us to celebrate NAREB Memphis 50th Anniversary.
All for 1 price - only $50.00) three events starting with:
The Memphis Queen Boat ride on Friday, August 16th, 6:30pm - 8:30pm. Host: Young Realtist Committee
The Brokers Forum (Broker Members Only) Thursday, August 22th, 11:00am - 1:30pm at First Tennessee Building
NAREB Memphis 50th Anniversary (The Main Event) Wednesday, August 28th, 6:00pm - 9:00pm at The Annesdale Mansion
Come out and enjoy yourself and celebrate the victories and more to come from the NAREB Memphis Chapter.
For more details call Cheryl Muhammad 901-406-9885
or Sherita McCray 901-503-7276
Thank You!