Event Information
Refund Policy
Refunds up to 7 days before event
Description
Columbia Hall will be the site of the community's NaramataSlow Harvest Potluck Dinner on Sunday, October 15th as a celebration of harvest and community.
The meal will be provided by the guests 'potluck-style' where guests will be challenged to showcase as much Naramata grown, raised or sourced ingredients in their dish to share. A library of recipes from the afternoon's meal will be compiled and available for future use on the NaramataSlow Pinterest board.
Local organizers want to celebrate the fall harvest season with a feast for residents and visitors alike. Spokesperson for the NaramataSlow Committee, Miranda Halladay says
"To recreate the magic of our first annual long table dinner last year would be impossible ... but with the energy of the amazing community of Naramata and the inspiration of food and drink of the season and our backyard we are thrilled to be able to create a new table, share new recipes and make more friends at this years dinner."
Bella Homestead Farm owner, Jay Drysdale will be providing the pork for the evening that has been raised less than 2 kilometers from the site of the dinner. Drysdale has been raising pigs as a means to maintain the diversity on his biodynamic vineyard and home site of Bella Wines, Canada's only sparkling wine specific winery.
"What an unbelievable opportunity to sit and break bread with neighbors, fellow winemakers, farmers and community members" says Drysdale. "It's truly inspiring to see how this movement is taking hold in our area. For me to be able to contribute in this way is quite an honor"
Columbia Hall at the Naramata Centre was selected as site for this year's event as it has gathering place for tthe community for almost 70 years . A local destination for community and outreach programming , The Centre is providing the use of its facilities as the main gathering place for this harvest supper. Jim Simpson, Centre Board member, says the Centre's vision of Welcoming community; where people of all ages are valued for who they are resonates well with the values of the Naramata CittaSlow community. We are excited to be part of this event where we can celebrate the bounty of the harvest and the gifts of this land. The Naramata Centre Board thanks the Cittaslow committee for their work to bring this event together.
The ticket cost of $15.00 for adults & $5 for children is to cover the basic cost of set up and service at the event. Freewill donations will be accepted at the event and will go to support local charitable organizations in Naramata.
A select group of Naramata wineries will also be on hand to offer wines for purchase that showcase the unique terrior of the Naramata Bench. All wines will have been sourced from vineyards located within the Cittaslow designated area. A tasting area will be set up so guests will have the opportunity to sample all the wines and note the distinct character from specific sites. "There is so much that can be learned about our terrior, our winemakers and our local flavors by tasting wines side by side in this format" says Halladay.
Also featured at the dinner will be a Preserve Exchange. Bring a jar of your favourite preserve and take a jar of your new favourite preserve home to enjoy. Another way to celebrate the beauty and the bounty of our local harvest.
This event is a celebration of our community and families are a part of our community and so children are welcome and we look forward to how they would like to contribute to this local harvest meal. While there are no specific child activities planned, there is a large open green space for some self -directed (and adult supervised) games - bring a soccer ball to kick around or a butterfly net to catch butterflies....
Please join us in celebrating the abundance of the harvest and the joy of community.
The NaramataSlow Dinner is being convened by the local CittaSlow Committee, to raise awareness and create conversations around Naramata's designation as a Cittaslow Community. In 2010, the Regional District of Area E, commonly known as Naramata was only one of 2 communities in Canada to receive the Cittaslow designation.
Sponsored in part by Regional District of Okanagan Similkimeen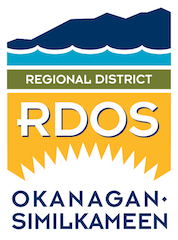 Date and Time
Location
Refund Policy
Refunds up to 7 days before event