Description
Let's talk careers, wine, and travel!
Kristi Hughes had the job she'd worked for and dreamed of. A career ending injury forced her to retire from being a Paramedic. Come hear her story of how she turned her passions for wine and travel into a new career.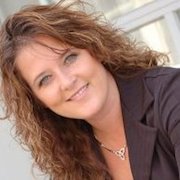 Without giving away too much, Kristi started her own business called The Fermented Experience. She puts together exclusive wine country experiences all over the world. She also does local events such as interactive wine classes, wine dinners, and more.
She is currently working on her Level 3 Sommelier through WSET (Wine & Spirits Education Trust) out of London. There are 5 levels, with the 5th being Master of Wine and there are only a couple hundred Masters in the World and only 5% of them are women, so that is her next goal.
Join us to hear her story of tears and how she found the positivity in her tragedy to find another passion.
*Thank you to Tracey Rudolph Lakin of the Contour Clinic for offering us the use of their space for our meeting.*
Beverages and snacks will be provided. Your RSVP is required. Please cancel your reservation within 24 hours of the event if you are unable to attend.